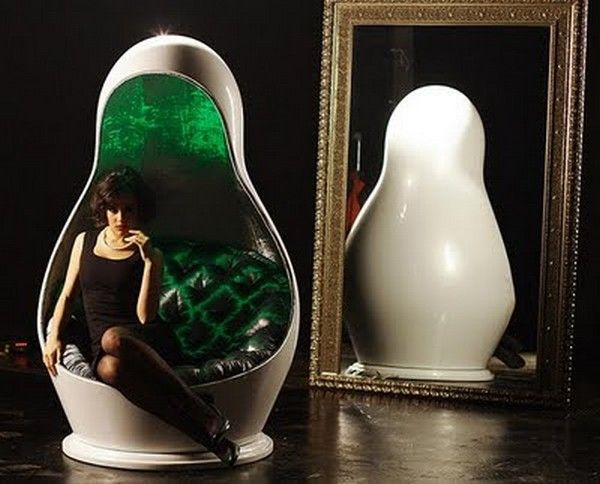 Mention 'Matryoshka Doll' and I bet everyone will confess that they have seen one. The most popular Russian National souvenir also called the Russian Nesting Doll has inspired many designers and products with its design. The dolls come in a set of decreasing sizes placed one inside the other. Taking inspiration from this is a chair named Matreshka Light Chair from Slokoski, which will in no time nestle you in its warmth and comfort just like the dolls above.
The chair design is very eye-appealing and has been figured like a Matryoshka Doll. The fact that it will also serve as a lamp characterizes the chair, which is light in weight as well. Carved out of fiberglass, the seating unit is available in two-color options: Black and White. An embedded LED RGB lighting system finds place in the top part of the cute chair. The intensity and color of the lights can be controlled via a remote control in line with a person's mood and taste.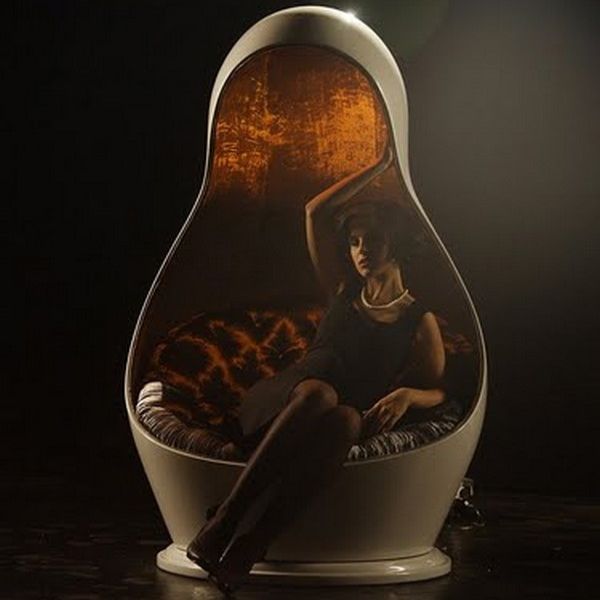 If you want to read a book nestled in the interiors of the chair, simply switch on the white light. Listening to peppy numbers while the chair cakes you with comfort, choose the fade in and out mode for added effects. Wow! However, this doesn't end here. The base can be twisted and twirled in any direction to offer a 360° rotation on either side. Now this sounds fun.
If you want your seating corner to illuminate with sumptuousness, then Matreshka Light Chair will not let you down. The chair will cuddle you no matter what kind of mood you are in.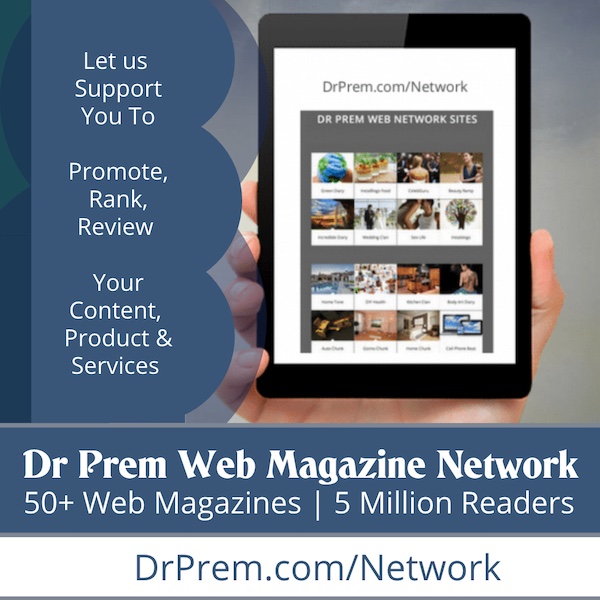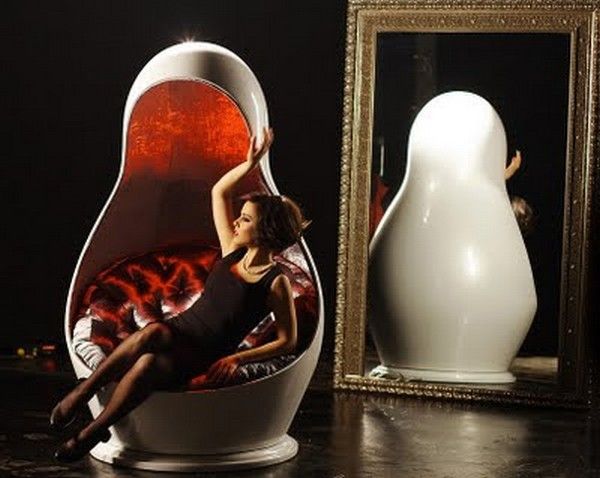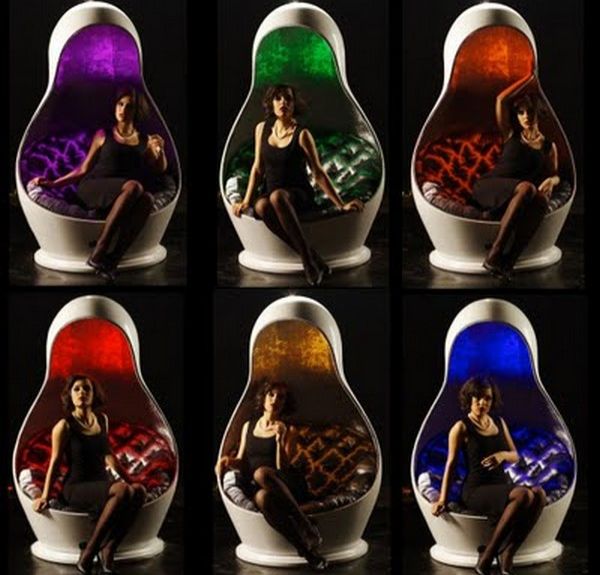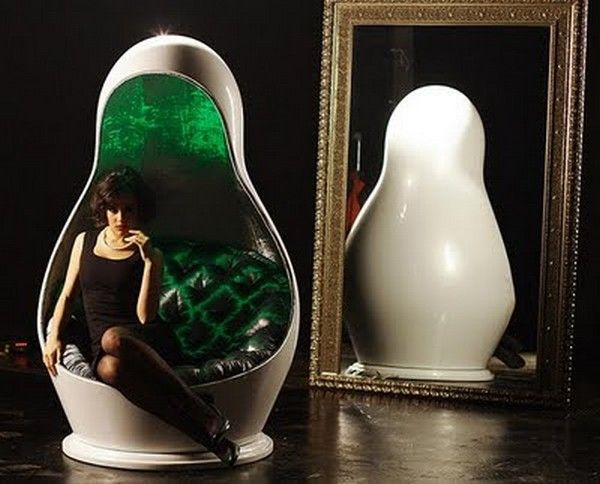 Via: Freshome