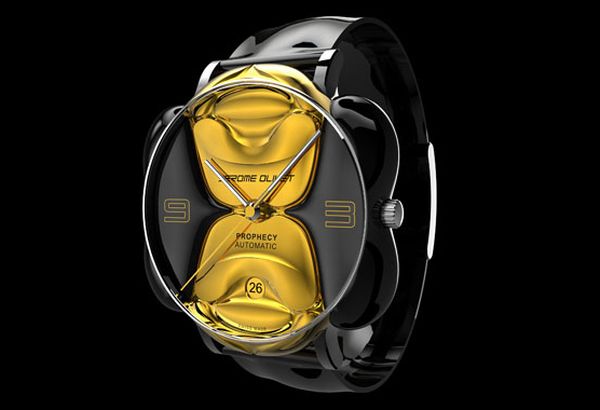 Watch is one accessory that manages to capture a lot of attention. In a technology driven world where cell phones have replaced watches, a watch needs to be carved in such a manner that it forces a person to adorn it around his wrist. One look at Prophecy luxury watch and it will attract you like a magnet toward it.
Designed in a classy manner by Jerome Olivet, Prophecy yells luxury. Simple cuts and minimalistic designing make it worth flaunting. The watch will melt into your heart in no time. Available in Gold and White options, the futuristic watch has a surface carved in a 3D manner. Its innovative technology will make you slip in a state of awe. One look at the watch and its curvaceous façade will make your heart skip countless beats. The needles move in a stylish manner and every 'tick tock' sounds like rich music just like Opera.
The aura of Prophecy is such it will make people turn envious with its poise. Aristocracy comes naturally with Prophecy and pushes it high on the luxury graph. Prophecy with its bewitching looks will make you stand out of the crowd. Wrap it around your wrist and fall in the elite group!

Via: Jerome Olivet