It's no longer enough for employers that their employees swipe in and swipe out of their offices. Microchip implants for official identification are the latest in office i-card technology. Employees are implanted with the microchips which not only record the time of arriving at the office and the leaving time, they also record the number of toilet breaks and the hours which the employee has worked, their location and their health.  This chip is the size of a rice grain and is injected into the employee's hand.
What are radio-frequency identification (RFID) chips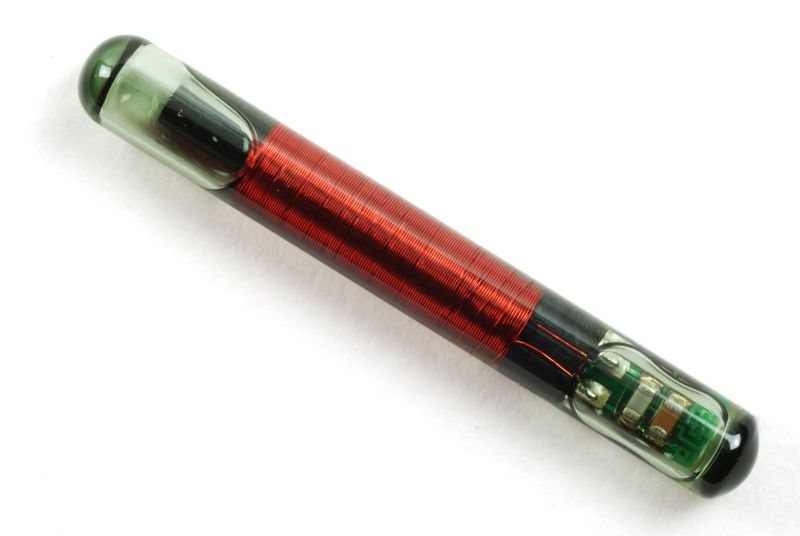 Image Source : static.snopes.com
RFID chips are very small and they are implanted into the fleshy part of the hand using a syringe. They are used to store the personal security details which are then transmitted to special reviewers across short distances. These microchips have been used in contactless cards, such as the Oyster system of London. Microchips are similar to chips that are implanted in pets, to track their location. As of now, there are 10,000 people in the world that have been implanted with RFID chips.
The potential of RFID chips
After a microchip is implanted in the body, it can be used to open doors and electronic devices, like card machines. Microchip implants for official identification have already been used by a few organizations. Physical details of an employee such as location, number of hours he/she has worked, health details, and the number of toilet breaks taken by the employee would be recorded. RIFD chips would be helpful in not only knowing the clocking in and clocking out times, but also in learning more about the productivity of each worker. With RIFD chips implanted within them, employees can no longer shirk their work. So these microchips may improve the productivity of the organization. As for the health benefits, no one can call in sick under false pretences, as the employer would be aware of one's health status without any proof from a doctor. Any red flags due to health could be taken care of immediately.
Futuristic ID cards through microchip implants can be programmed to store contact info and also to 'talk' to apps on the smartphone. People also don't have to remember multiple PINs and passwords as they could all be installed on the RFID chip.
A look at the companies which have started using futuristic ID cards through microchip implants:
Image Source : prophecynewswatch.com
Swedish firm Epicenter has started using RFID cards for employees and 150 of its young employees have agreed to be implanted with the chips. Presently, the microchip can open doors and use photocopiers, but soon they would be able to use it to pay for their food in the company's cafeteria. According to the company's CEO, the microchip would basically simplify employees' lives, as they would need only the chip to pay for the gym or buy airline tickets and so on. The employees to be implanted with microchip implants in the future can take advantage of the convenience of not having to carry credit cards and keys around all the time.
The employees who were microchipped, used it to digitize personal and professional information which could be used to communicate with personal and official devices, by just swiping their hands. 
Privacy issues
The main drawback of using microchips for official use is security and personal security issues. Most people are convinced about the advantages rather than the disadvantages (after all, how many people would want their employers to know all details about themselves!) The convenience factor has to be more attractive to employees rather than his/her privacy.
More and more companies are choosing to use the RFID chips or adopting the process of 'biohacking', which is another name for the implant process. It's important to learn more about this new technology before the government and big corporate make it mandatory for everyone to get chipped. The privacy and security concerns are valid, as personal data may be misused and people may even be physically harmed, as their microchip would contain all the information required for personality theft, credit and debit card misuse etc. Once these issues are resolved, we can expect biohacking to be common in the future.