Our cell phones are no longer for making and receiving calls. They are our time-keepers, play stations and much more. If you like to play music loud then you must check out unique phone cases which have speakers. Listed below are few such phone cases.
Peri Duo iPhone case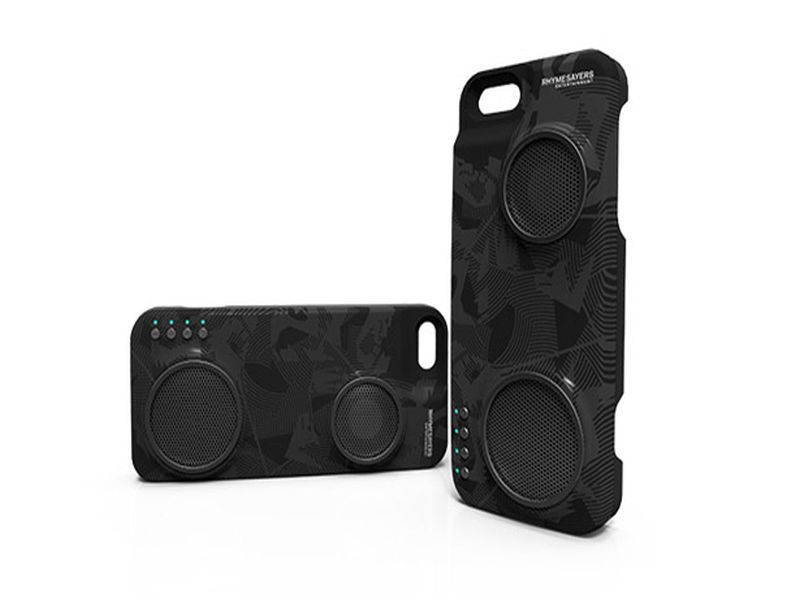 This phone case helps in streaming music and it also helps in increasing the battery life by 160%. Of course, this case does the basic function of protecting your phone but at the same time, it is equipped with a wireless speaker system.
This case does not need any local network for sound amplification. This is an Apple licensed product, plays four hours of music and is available in different colours.  There is a Wi-Fi or Bluetooth speaker. During an emergency, one can recharge the phone using integrated battery. The battery is 2500 mAh. It is possible to stream music from a distance of 100 feet.
Identity Will iPhone 5 speaker case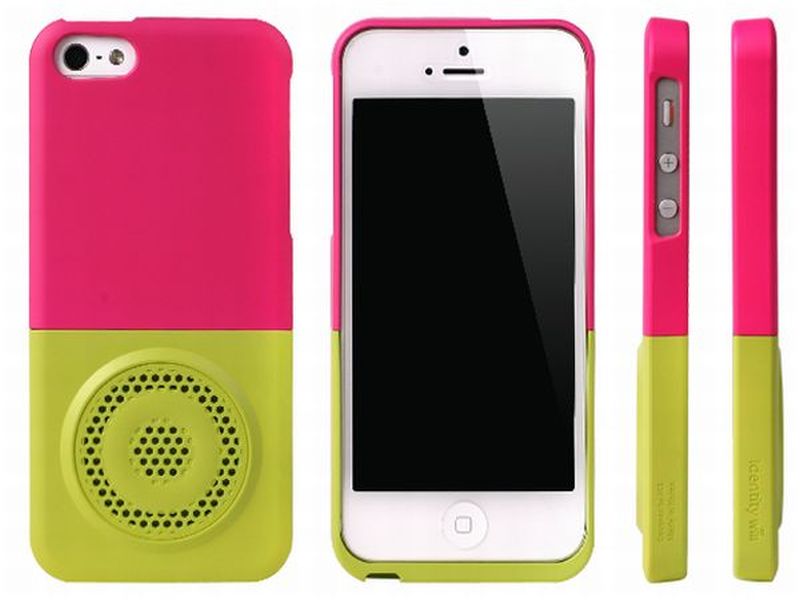 This speaker can amplify the sound up to 15% without electricity. The resonance phenomenon is used and the sound quality is good. It is in 2 pieces and attaches to the phone very easily. The sound is relayed by the speaker case and care is taken that there is no loss of sound.
Impulse phone speaker case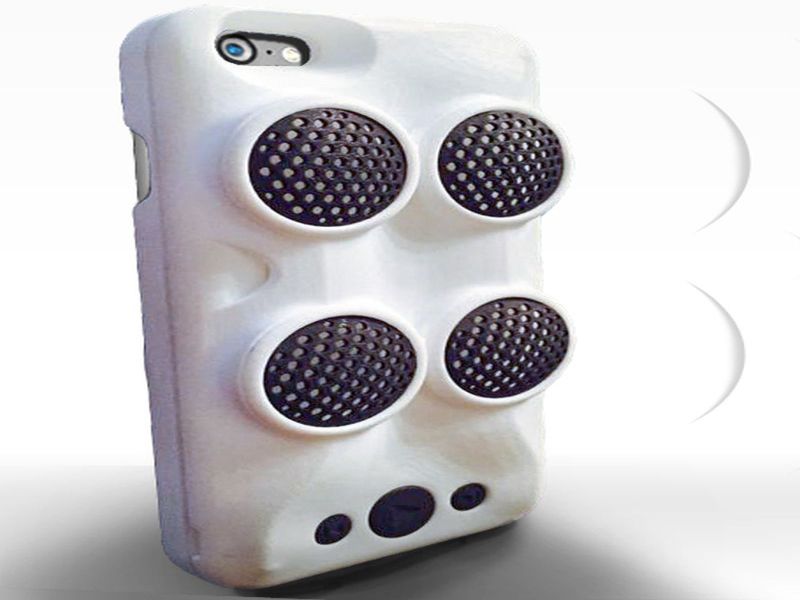 This case has been designed by Michael Ward and YoannLechopier. This case has 4 transducers and sound channel. The quality of music is too good. This case also has conference calling and games facility. This unit has a coaxial speaker, bass reflex system, removable grid, audio jack, micro USB plug and power LED.
Amp iPhone speaker case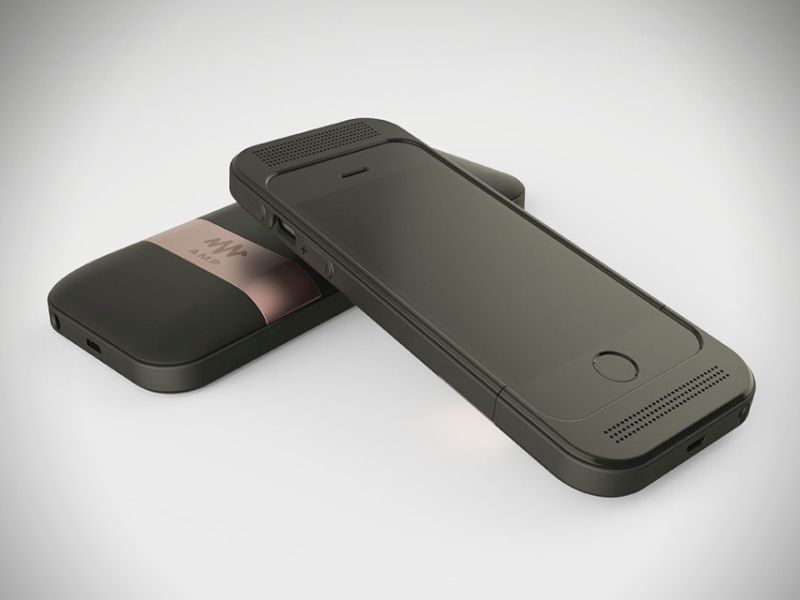 This case has been designed by Alex Selig and Varun Srinivasan. There are no changes in the speaker of the latest iPhone and this is where this speaker case comes handy. It has ARM M4 processor. There is a 24 bit digital to analogue convertor. This speaker case helps you in adding a personal touch to your music by taking into account your preferences and hearing patterns. This device has 7 hours playback time. The battery life is increased by 25%. This speaker case can be used with all versions of iPhone 5 and can also be used for iPhone 6 and iPhone 6 plus.
mik sound case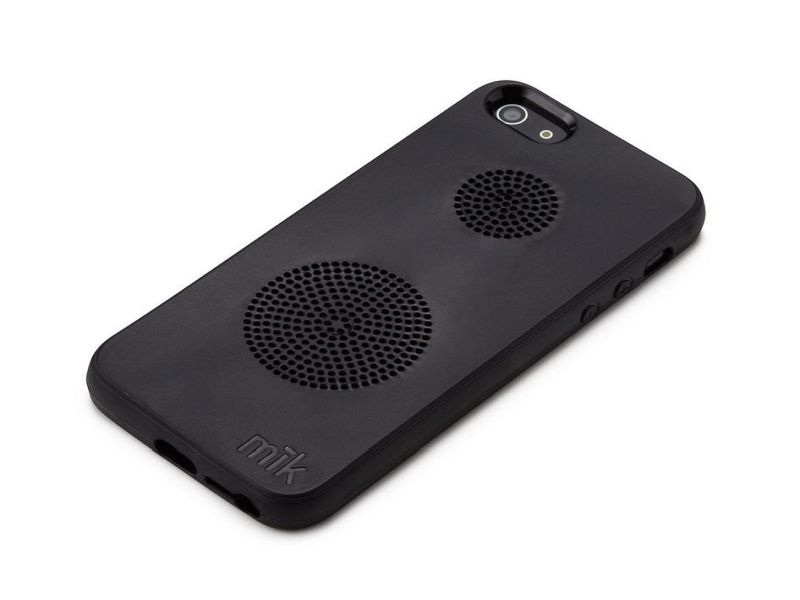 This phone case is mainly for iPhone 4/4s and iPhone 5/5s. This speaker case amplifies the sound and it also helps in increasing the clarity and the quality of the sound. The case blocks the speaker and the sound travels through a hollow space. This sound opens up in the back of the phone. The sound case is light in weight. This case can be used as a portable speaker. The case is made from silicone and it protects the phone from damage. The mik sound case is available in different colours.
Candy Shell Amped case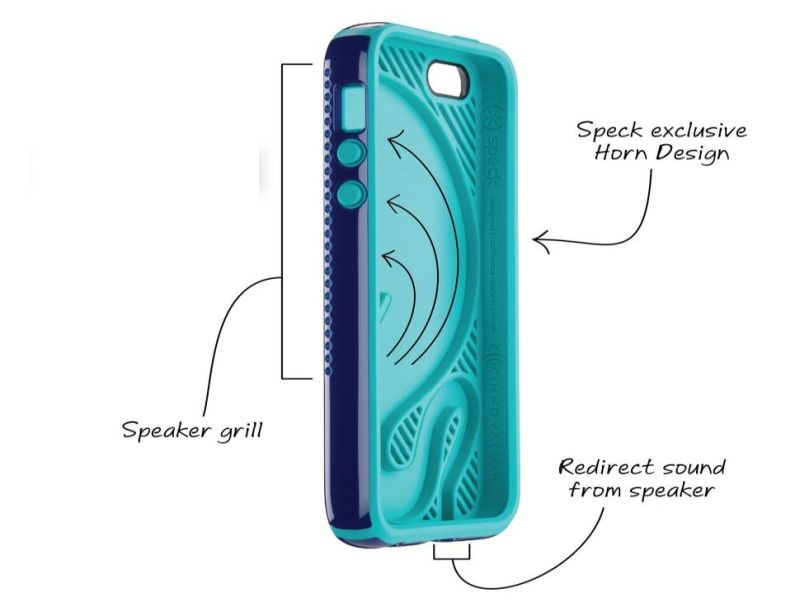 This case can be used for iPhone 5 and for iPhone 5s. This case helps in doubling the phones speaker volume. It does not make use of cables, batteries, Bluetooth and external speakers. The sound amplification in the case is done with the help of a horn design.
The inside of the case has a horn-shaped waveguide. This shape helps in redirecting the sound and doubles the volume. The horn shape makes the case a little bit thicker as compared to other cases but the sound quality that this provides is excellent.
With the help of these uniquely designed phone cases with speakers, you can surely amplify the sound easily. You can now listen to awesome and superb sound quality music anywhere and everywhere.