They say a bag is a woman's identity and can reveal a lot about her style quotient. In that sense, we are here to discuss about some rather offbeat handbags that truly give their owners a sense of uniqueness. If you wish to carve your own identity with your choice of handbags and clutches as well, take your pick from these 15 styles we think are the most offbeat bags you may have ever seen.
Perfume Bag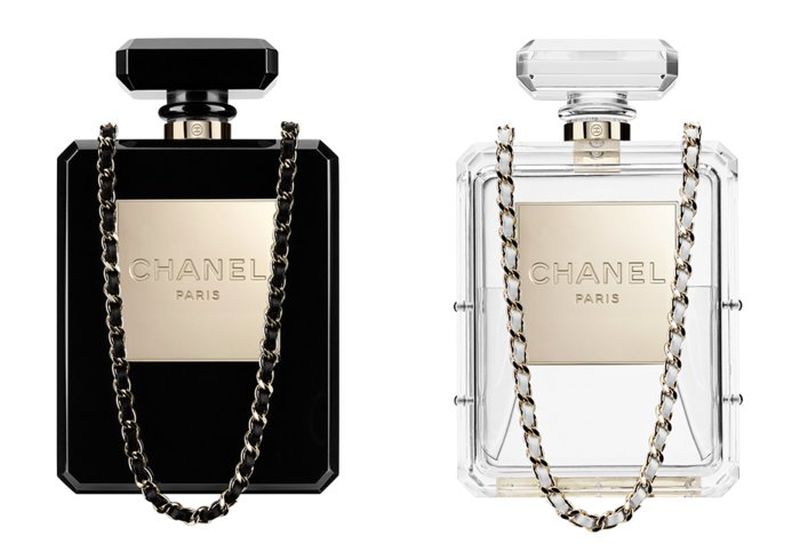 Chanel's Perfume Bag was a runaway success. Everyone from designers and actors to models wanted one of these really cute looking handbags shaped in the form of a signature Chanel Perfume bottle. Made of plexi-glass, the bag soon found many duplicates in the market which were also lapped up by avid shoppers in no time at all.
Hula Hoop Bag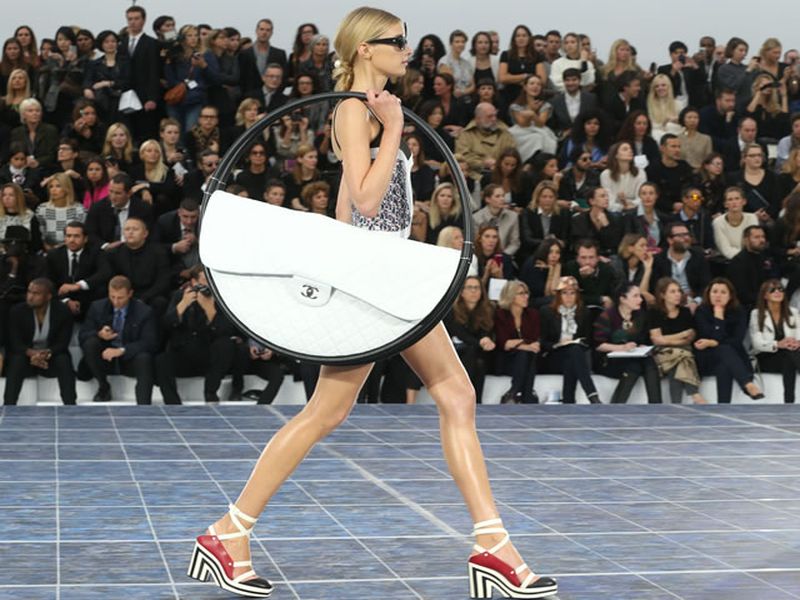 Another one from Chanel, the Hula Hoop Bag featured in the brand's Spring/Summer 2013 Catwalk collection. It was also revealed at the Paris Fashion Week, creating a huge baffle among individuals who wondered how to carry such a large sized bag without worrying about it slipping down and rolling off. Chanel responded with a mini version of the bag which found many takers.
Skeleton hand bag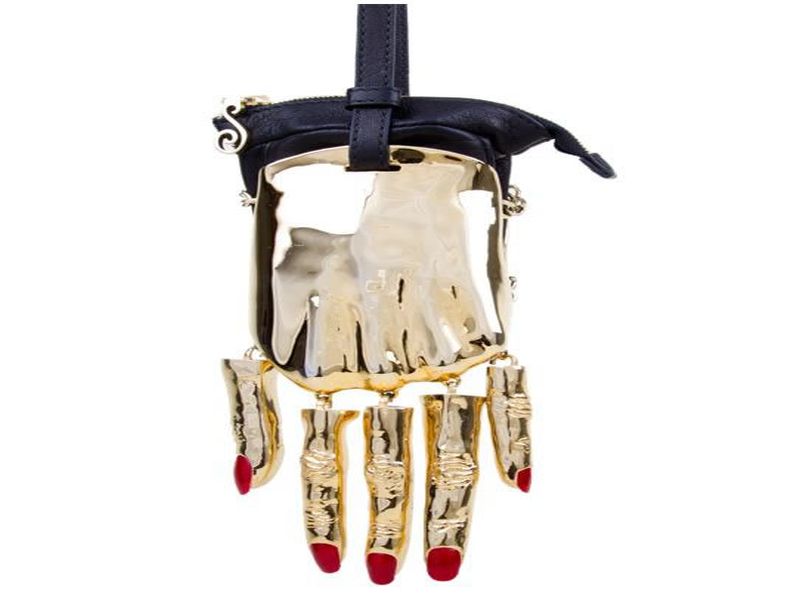 We wonder what Spanish designer Ines Figaredo had in mind when designing this hand bag which can only be described as a skeleton hand dangling from a loop. However, one cannot help but praise the artistic genius that Figaredo is in creating such a bag which will have people literally gawking at it for quite some time.
Knucklebox clutch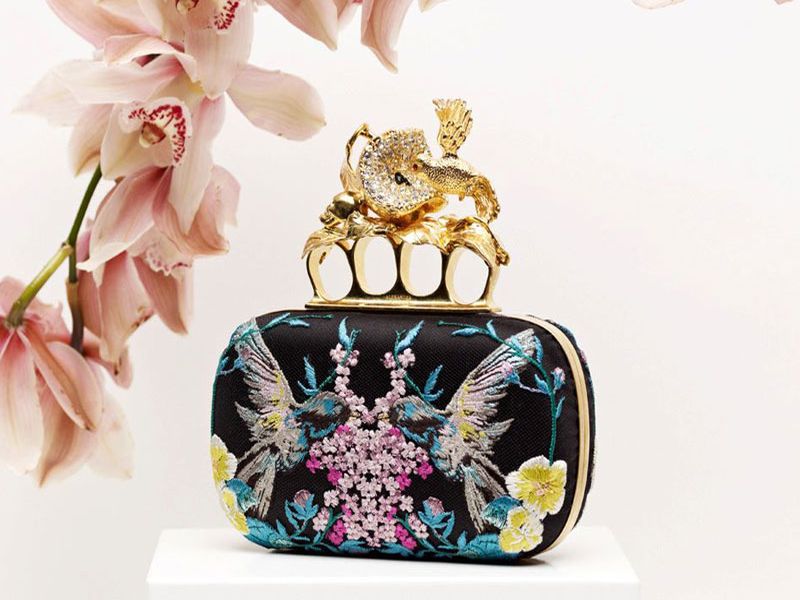 Designed by Alexander McQueen, this knuckle box clutch can just make you the talk of the party yet. While the clutch itself features a standard design, what sets it apart from other clutches is the handle in the shape of a knuckle duster with a golden, stone studded peacock sitting above them. In addition to the ultra-stylish look, the design of this clutch also ensures it doesn't slip out of your hands easily. 
Studded V Knuckleduster Clutch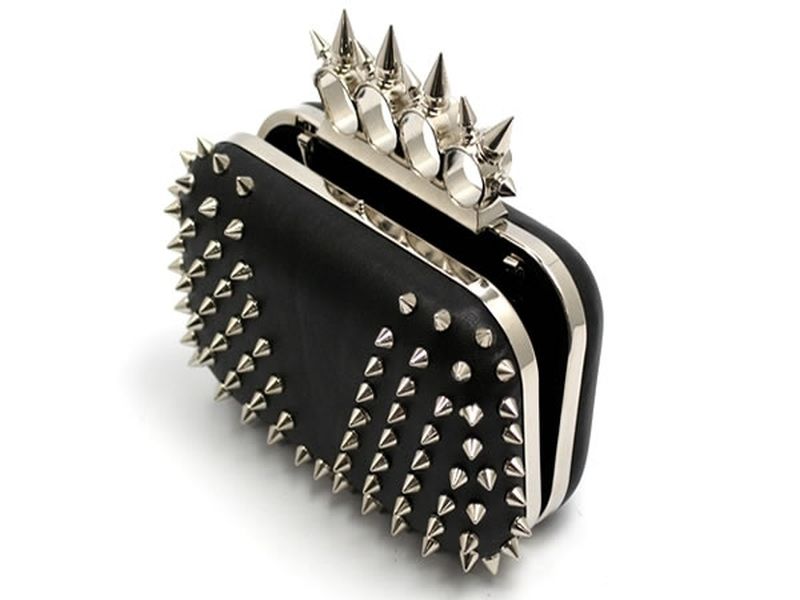 For the more gothic look, we have this studded knuckleduster clutch. The black color of the clutch stands in striking contrast with the silver color studded stones. Stylish or not, we bet this clutch will be your ultimate savior if you were ever to get cornered by someone in a dark alley.
Lip clutch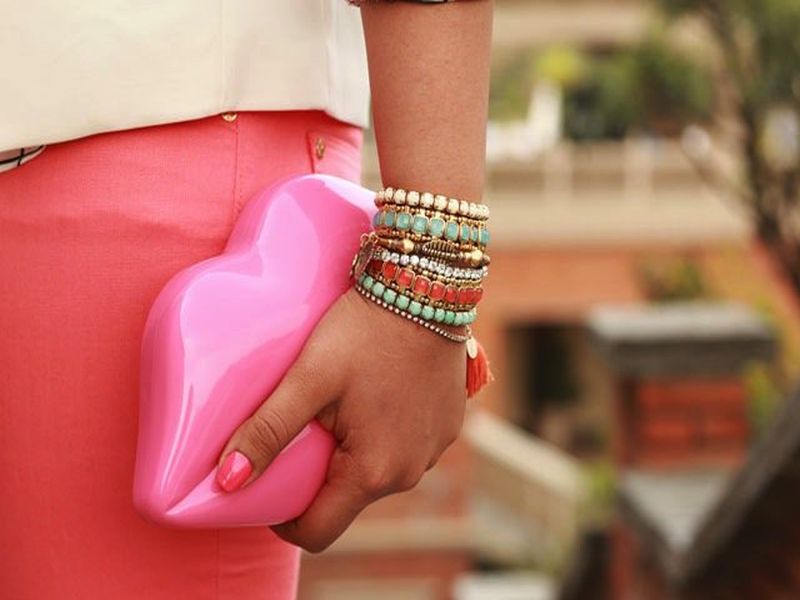 A more playful take on a clutch, the Lip Clutch is well, a clutch in the shape of a giant lip. Designed by Lulu Guinness, the purse comes in a perky pink color and can be the perfect accessory for your cocktail parties or girl's night out.
Wooden Fashion Bag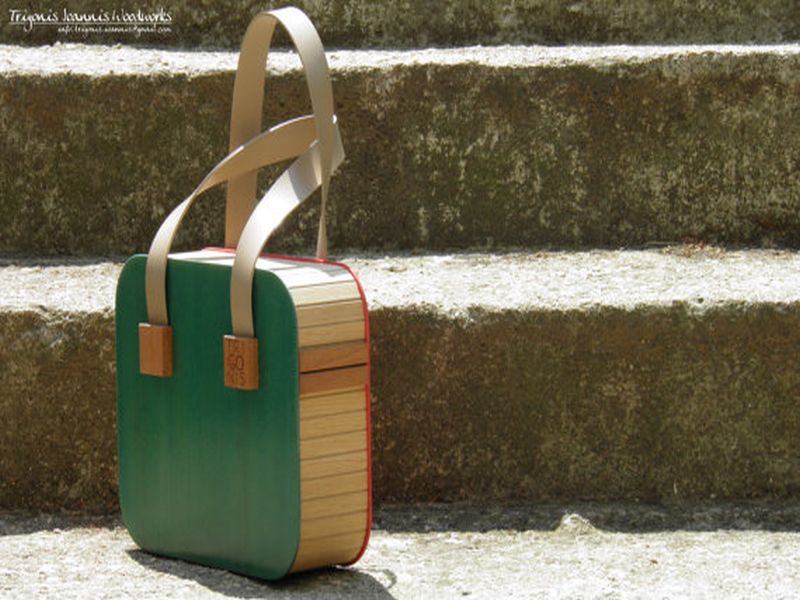 This incredibly versatile handbag is made of a combination of mahogany, oak and leather. It also has a few traces of cork in it. It is pretty, colorful, functional and one of a kind. Only a few of these are around, meaning you can turn heads wherever you go with it.
Round Shoulder Bag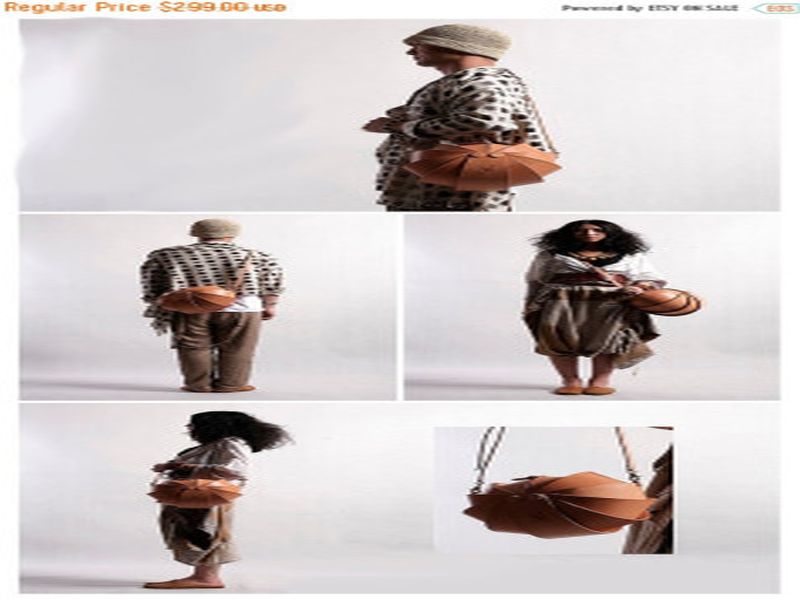 Ever seen an armadillo? If yes, then you will surely relate the design of this quirky shoulder bag to that of the animal which looks exactly the same when it rolls up into a ball. Available in nude leather, this pod or cocoon like cross body bag is surely one of a kind in the market.
Ribcage – Knucks Bag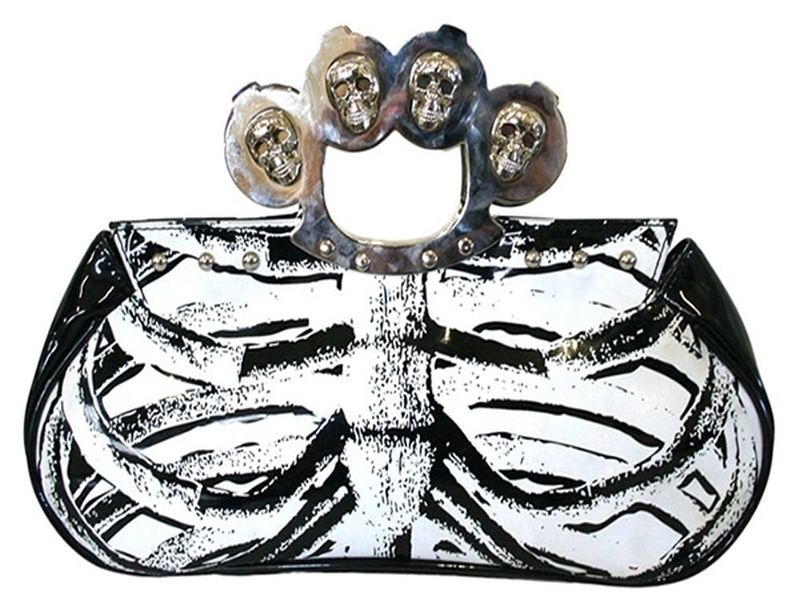 Perfect for all those Halloween parties, this ribcage –knucks bag is as scary as it can get. The handbag is painted with a very graphic picture of a ribcage on both sides. The handle is made of steel and features a knuckle duster complete with skulls in the place of the rings.
Bat/Vampire Shaped Purse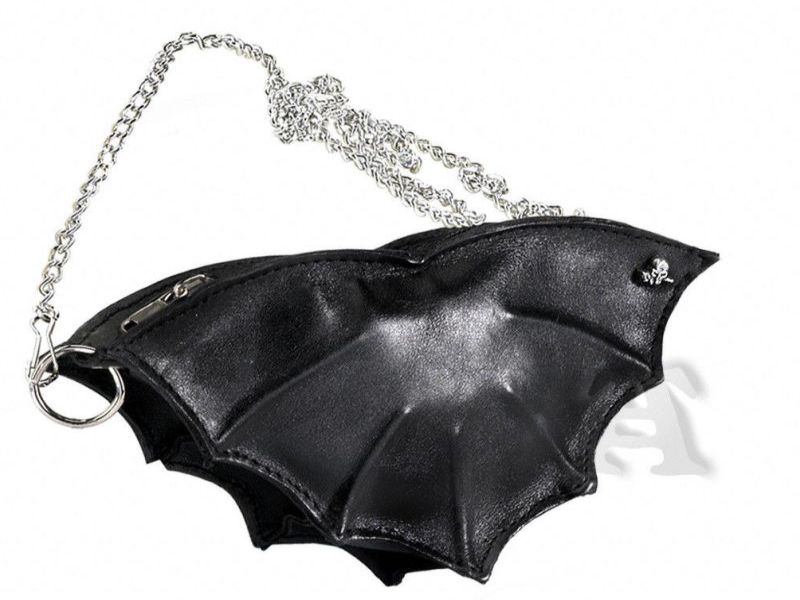 We simply can't get over these really cute purses which have been shaped and designed in the form of a bat and vampire. Made of leather, these purses stand out for their quirkiness and can never miss a beat in attracting attention wherever they are taken.
Ninja Star Purse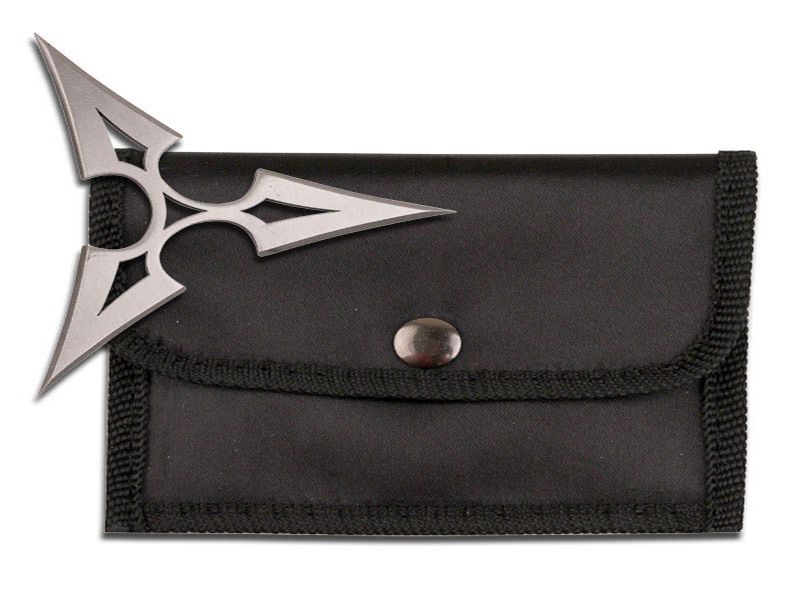 Remember those really cool throwing stars ninjas always carry with them as the ultimate weapon? Well, you can now have a purse that looks just like a ninja throwing star. Don't be surprised if someone bolts the moment they see the purse and mistake it for a real star though.
Hello Kitty Metal Studded Handbag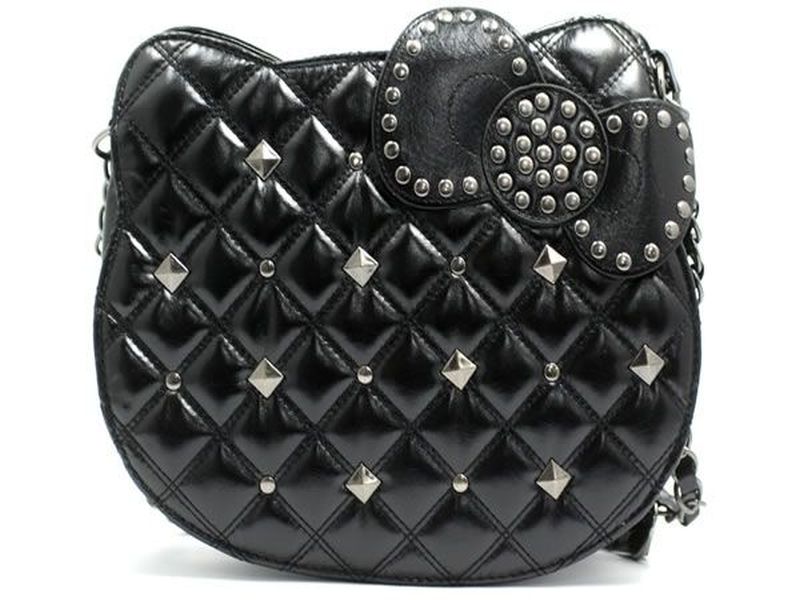 If you are a fan of the Hello Kitty franchise, you will definitely love this addition to the collection. A definite reminder of Hello Kitty, albeit the vivid pink color and the facial expressions, this one is a stylish handbag that tells everyone you love Hello Kitty in your own way.
Hello Kitty Backpack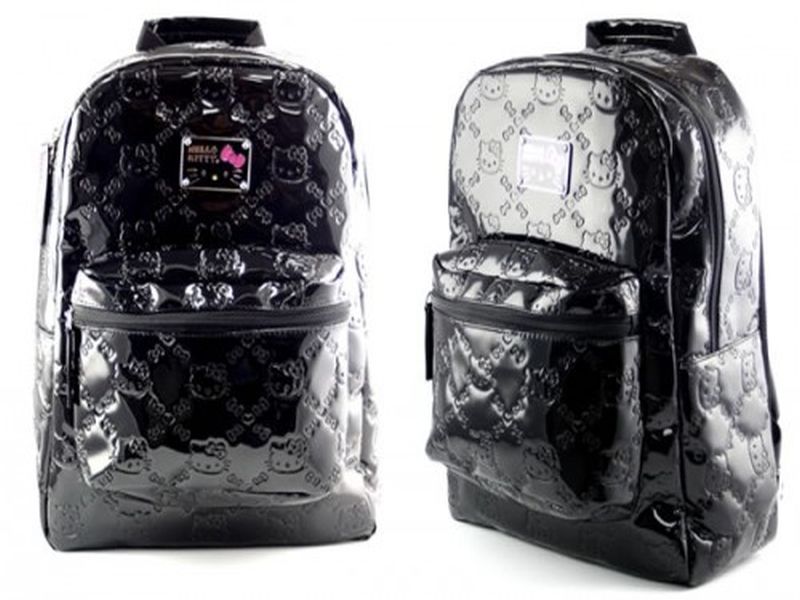 Another one for Hello Kitty lovers sans the glitter and color that accompany the brand, this Hello Kitty Backpack is available in solid black color with the Hello Kitty symbols engraved on it.
Owl Bag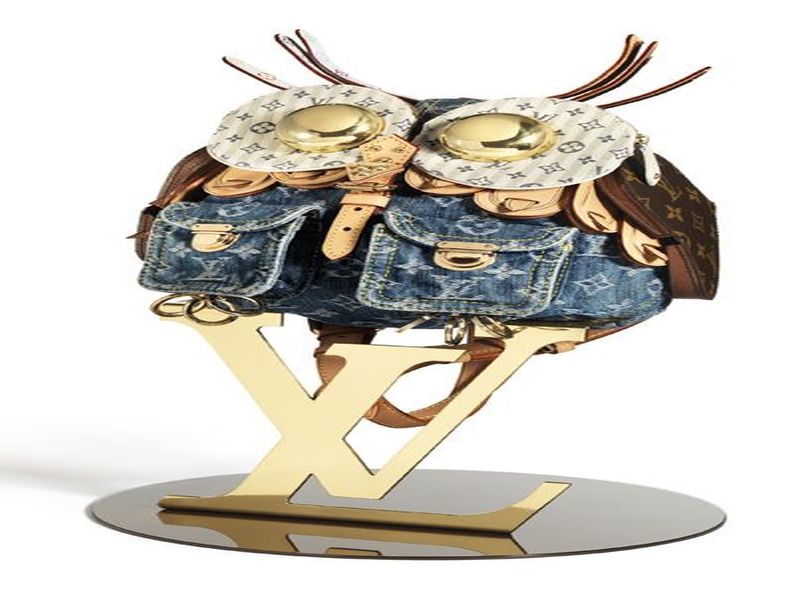 Designed by Louis Vuitton, these rather unique Owl Bags were all the rage in 2011 when they made their debut during the Christmas season. They still remain unique and trendy to this day.

Ankle Bracelet Bag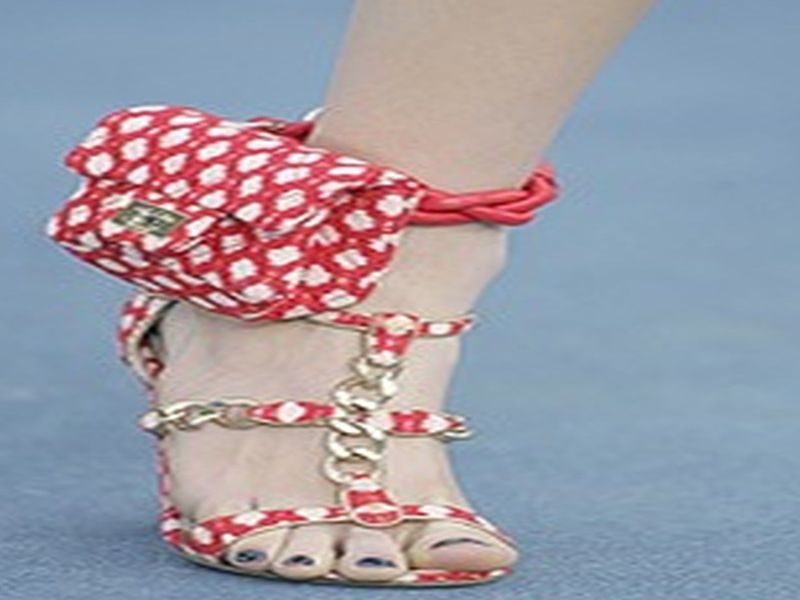 Another signature design by Chanel, the Ankle Bracelet Bag features a tiny bag or purse that can be attached to your ankle via a bracelet. While they do look trendy, we are not exactly sure how they serve their purpose. 
We have come to see a lot of rather strange and quirky handbag/clutch and purse designs. These bags have the ability to make you stand out and the cynosure of all eyes no matter where you go.