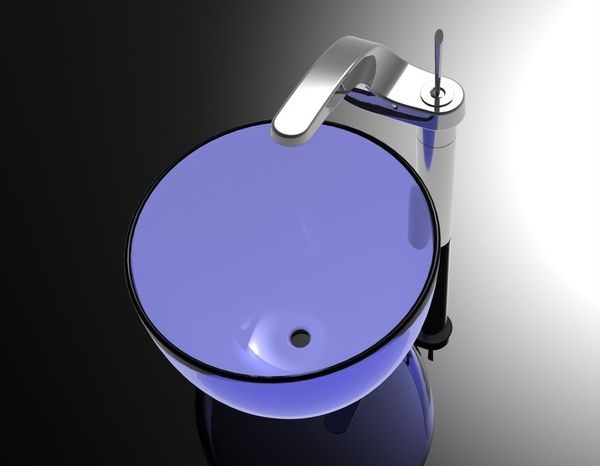 Bathroom accessories add a whole new meaning to that area. Modern times have seen designers working on their shapes in a way that they look more like pieces of art than simple things that will be wedged here and there in a washroom. Jordi Navarro Saldaña has designed a faucet christened Model_14 which has been crafted aesthetically.

Traditional indoor Faucet's had a typical curve that rose upwards from the surface. This is one picture that is formed when someone mentions Faucet and has been engraved very deep, thanks to the similar concepts. Now if a Faucet is characterized by an upward arc, a downward arc defines a sink aptly. Making good use of both the images that are usually formed in everyone's mind, Jordi Navarro Saldaña crafted the all new Model_14 by blending the upward and downward arcs.
Model_14 has been designed in a simple yet vibrant manner. Clean cuts blended with ample curves make it look all the more tasteful. With the ability to mix well in any kind of an environment, Model_14 will make sure that it makes the experience of using a Faucet all the more richer. The product keeps the essence of a typical Faucet intact while new features make it all the more vivid.
Via: Navarrodesignlab