USB gadgets have a small port, and can save or download data, when connected to a computer. They must be dull little gadgets, which you use in your office every day. Not anymore! An increasing number of quaint looking USB devices are now available in market, which will never leave you dull and sleepy. Here is a list of some of the weird USB gadgets, which are fully functional, but are a little outlandish.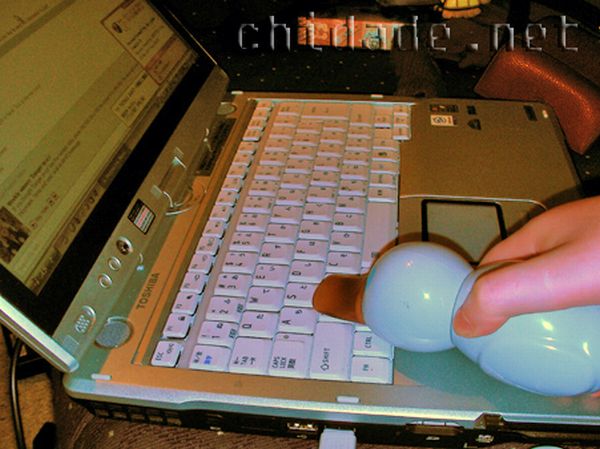 Vacuum Cleaner Duck
Have you ever eaten sandwich while working on computer? If you are the one who has his food while working, there must be bits of food lying around on your workstation. Don't worry. Here comes a little duck which will suck away all the tits and bits lying under your PC while you work. This USB power duck shaped vacuum cleaner sucks away all the dirty pieces from all the tight places like the cracks of a sofa, or inside a drawer, and of course from your keyboard.
Hamster Wheel
Do you like to keep pets? Though it gives you a lot of pleasure by its cute little antics, you also have the responsibility of feeding it on time, taking it to vet. No such hassles with this hamster will ever be there. This USB hamster wheel comes with a fake hamster, which begins to run on the wheel, as soon as you connect it to your computer and start typing. Its speed increases with the speed of your typing.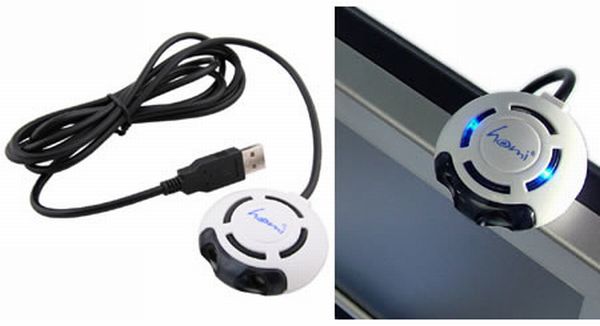 Vision and posture reminder
Do you sit very close to your PC? You have backaches due to wrong posture while working. Here comes a gadget that will tick you off, whenever you sit too close to your monitor. The recommended distance from your monitor is 1 to 2 feet, and this USB posture reminder will start flashing as soon as you come closer than that. If you do not correct your posture within it might even start chiming. So now you are sure to keep your vision, and posture.
Wooden Memory Sticks
You are nature lover, and lap up anything that is made from eco friendly material? Here are wooden memory sticks crafted from hand-picked wood from the forests of the Netherlands. Dutch company Oooms brings out these USB flash drives in the range of 256MB to 2GB. Price $60-$110.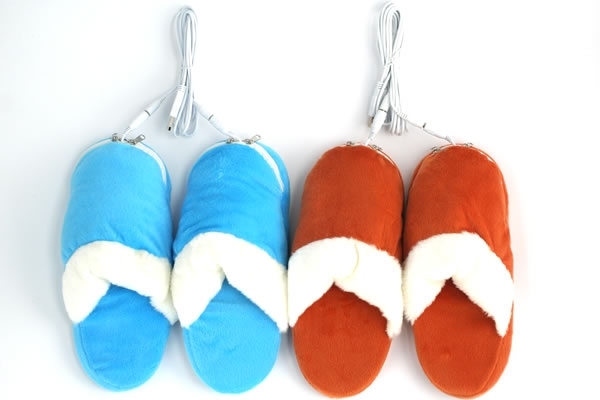 Heating slippers
In winters, our feet might go cold while sitting on our PC. These little fuzzy slippers will keep your feet warm. These 13-inch long and 13-inch wide slippers generate heat when connected to a USB drive. They also have battery backup, in case you want to disconnect from your computer.
USB Fondue set
After working hard, you want to relax with your friends. Enjoy a warm fondue with your friends courtesy USB desktop fondue set with blue LED glowing heater element. Now melt that cheese or chocolate and enjoy your snacks. If you are not into cooking, you are provided a recipe booklet to help you.  Six forks are provided for your hearty meal.