When it comes to woo the fancies of gadget-minded folks, Japan has always been at the forefront to offer technological excellence and innovative designs, and it's doing so for decades now. When Muji – a comparatively new, but a competitive gadget manufacturer – launched its innovative MJBTS-1 speaker, it was always supposed to be a top class product, and Muji has succeeded in weaving the predictable magic. The speaker has a minimalistic rectangular shape with a cord attached to its base.
Inspired by the very famous Japanese CD player from 2000 by Naoto Fukusawa, the MJBTS-1 guarantees to give you the same good old feeling, at the same time being a power packed gadget of this era.  For lovers of old school technologies, the unit comes with a hanging cord that can be simply pulled to turn on or turn off. Bluetooth activation can also be noticed externally by green indicator at the corner of the speaker. Just pair it with your Smartphone, Laptop or Tablet and play the song in your cell via Bluetooth, that's it and the speaker will do the rest for you.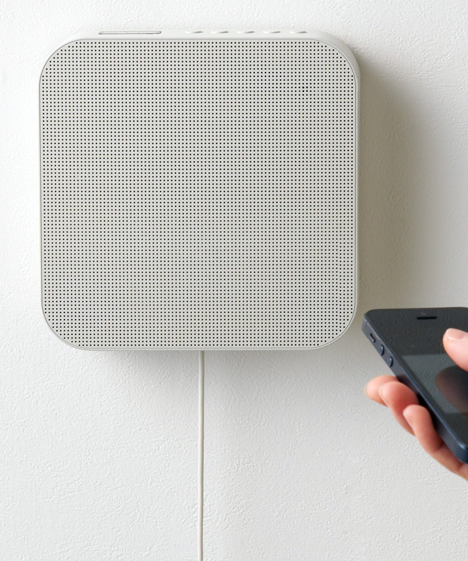 Being able to support Bluetooth 3.0, the speaker utilizes maximum transfer speed while playing your favorite music files. The speaker has a FM radio integrated in the system as well. The speaker has a small screen on top and five dedicated keys to complement its compact outlook. For those of you, who detest the idea of walking up to the wall every time to pull the speaker on or change the volume, there is nothing to despair about. You can manipulate everything with a touch of the remote control that comes in the package without moving a muscle!
The speaker even has a long power cord with two pins that fits almost any socket for charging the device. Available at an extremely pocket-friendly price (under $100), the MJBTS-1 is sure to complement any wall of your home as well as satisfy the techie in you.