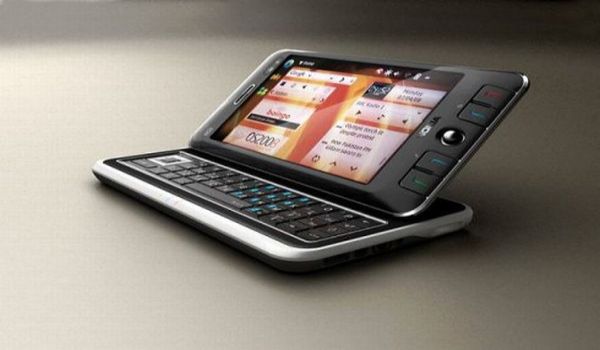 The original Nokia N800 internet tablet was developed as a successor to the highly acclaimed Nokia N770. But now we are talking about a Nokia N800 concept contrived way back in 2008. Adroitly designed by Jm.Jo, this revelation comes with a stylish finish and a convenient QWERTY slider.
The sober yet classy model is infused with a plethora of novel features like the tilt hinge mechanism for separation of the LCD touchscreen and keyboard resulting in that laptop-esque demeanor. Other attributes include a front camera, gaming jog stick and video call support.
Coming to user related embellishments, the plastic case has a holographic effect (through injection molding) to accentuate upon the ultra-cool bearing. The flexibility of the decoration is quite apparent, as the whole setup of the look can be changing according to the taste of the user.
Overall, with a powerful 400 Mhz OMAP2420 microprocessor, 4.1 inch resistive touchscreen LCD display, two separate Security Digital card slots and Skype supported OS, the smartphone does also make its mark in the stylish side of affairs.
Via: Concept-Phones