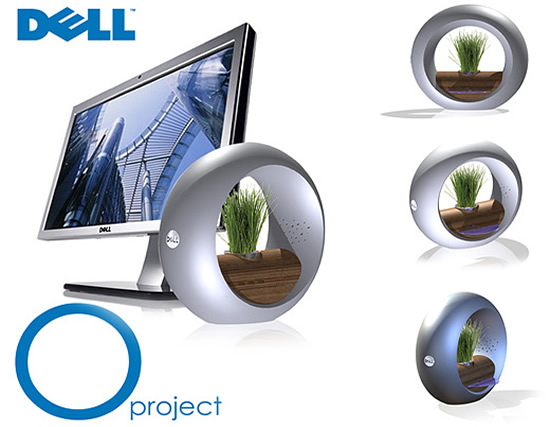 Insight:
These days it's not only the form that rules the great minds of inventive designers. Fusing the green element in a manner that overcomes the shortcoming of the current technology but with style is the latest winning mantra for designers. And Luis Luna has blended an unconventional form with a touch of greenness in his "O Project". Targeting the not-so-threatening source of carbon footprints, Luis has come up with an eco-friendly CPU. Made of biodegradable raw materials like cornstarch and bamboo, components of this system can go to the recycling units instead of landfills. Motivated by the most basic and abundant element of atmosphere, oxygen, and its role in the cycle of photosynthesis, "O" is designed to accommodate a small green plant that is surrounded by its round form.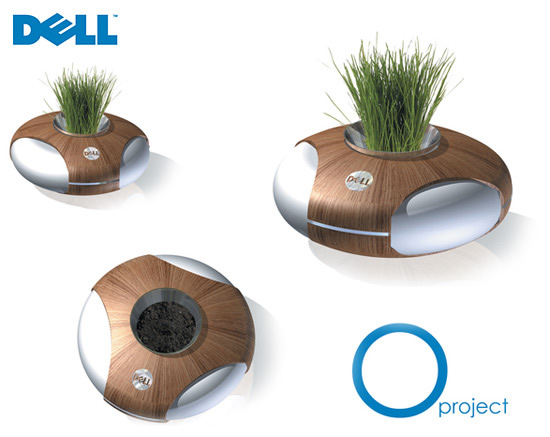 Design Status:
"O" project was conceptualized for the Dell Regeneration Competition Design.
Usability:
A striking entry at the Dell Regeneration Competition Design, "O" aims to reduce the carbon emissions resulting from a working PC. The little green shrub will do its bit in keeping the immediate environment around it CO2 free, at least to some extent. And the skin of "O" can help in curbing the e-waste menace. Also it adds a teeny-weeny landscape kind of décor to your work place. Replacing the typical, high-rising rectangular boxes, such a green round change will be much welcomed by all geeks.
Via: Tuvie
About the Designer:
Industrial designer Luis Luna from Mexico is a full time dreamer, part time designer and occasional storyteller. He also specializes in graphic designing and furniture designing.