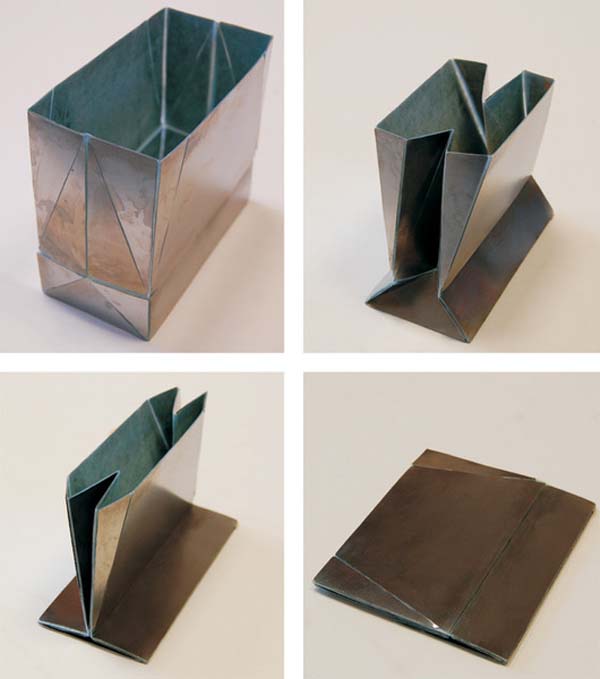 The usual grocery bags we get are either made of paper or plastic and hence not durable enough to bear the heavy loads; creating lot of wastage. But the notion is about to get revolutionized by the new innovative Flat-Folding-Steel-Grocery-Bag inspired by the traditional Japanese art of paper folding, popularly known as origami.
Zhong You and Weina Wu have published this new solution to grocery bags in the journal Proceedings of the Royal Society, March 2011.
Although origami is a popular form of art, it is getting scientifically revived to be applied within the engineering world for everyday product design. You and Wu, two popular "Origami engineers," have based their design on this ancient paper-folding art and substituted paper with thin sheets of steel, for a shopping bag. They folded the panes of steel to double into a bag. This bag was further flattened to a single horizontal structure by folding only at the crease where the wrinkles lay.
Although the design structurally supports steel, other rigid materials like brass, cardboard, etc. could work just as well. This is definitely going to help the shipping companies, as cardboard boxes can be stored easily now, without having to open the bottom side.
Source: Makezine