Fashion has crept in with twirling fascination among the present generation nowadays. Wrist gears and eye gears are at the top of the grilling list. As such, innovations are but natural to stare up with amazing affection. The Orion is a product of such prolific innovation. This watch blends astounding effects of quality, looks and curious interpretation to result into what it is.
The product
Orion is a watch, not so much of a conventional watch. The name states it all. It has taken its core concept from the star belt, Orion. There are no iconic numbers scattered all over the dial. It has a minimalistic design, yet a very confident and unique look about itself.
The Benefits
The most apparent and the most potent benefit about this watch is that it stands high as a style icon. It is not gender-specific. You can flaunt its beauty, no matter whether you are a male or a female. The basically clutter-less interface makes it attractive. An important feature that draws a distinction line around it is the fact that there is still an amount of concealment in the way time is shown in this watch. The onlooker has to ponder for at the least, 30 seconds to make out what time it actually is!
What makes it so special?
It is all about the design! There are three different time markers. The largest star specifies hour, the smaller one-minute and the smallest one, seconds. Now, normally, your watch would be showing 12.00, by default. In order to know the time, you would have to touch the dial. The stars would immediately rearrange themselves to present the accurate time of the day; and after a few seconds would again return to their default position.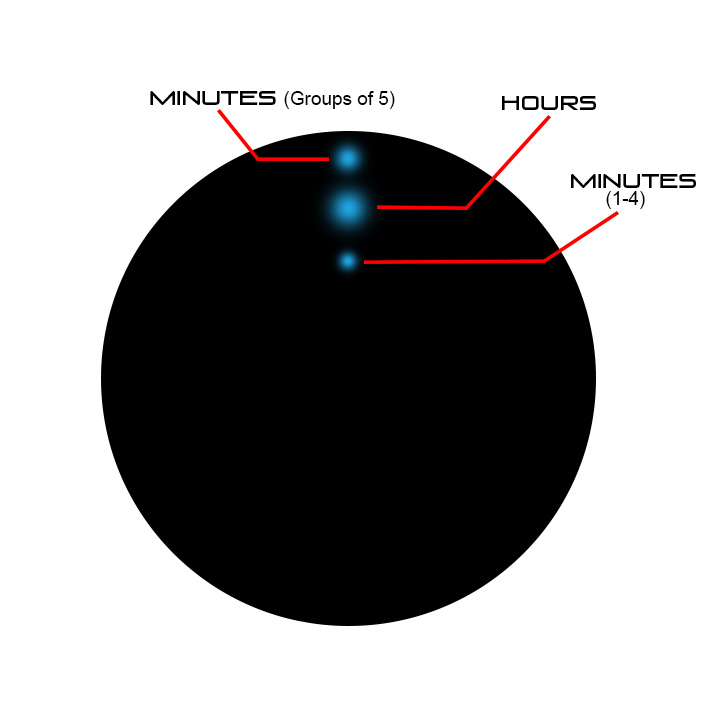 Well, it would bring about a great change in the very way watches are viewed today!  A blend of classiness and innovative introductions makes it a revolution in the watch town!