Man's brilliance truly knows no boundaries! And, this has aptly been proven by LumiGeek which as recently crafted a really out-of-the-box set of speakers using the 3-D Printing technology. These speakers are 3-D printed on Objet Connex 500 at Autodesk and conferred with audio-reactive LED system. If you are thinking of buying these speakers, you will be disappointed for you can buy them only after shelling out a whopping $2,200!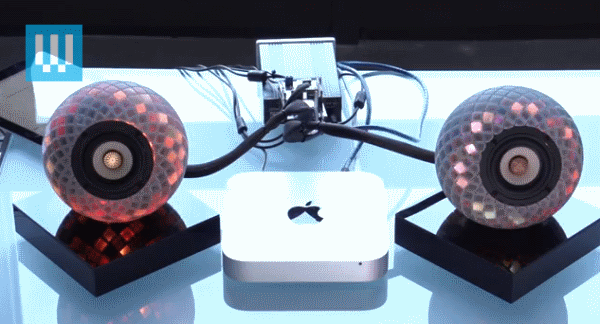 What's it all about
Built by Evan Atherton, an Autodesk engineer and LumiGeek creator John Taylor, these 3-D Printed Speakers are sure to keep you spellbound completely! Made with 3-D printed materials costing about $2,200, these speakers have a high-end Connex to print single objects which in turn blend two different materials in contrast to printers that give mono-output. These genius minds have blended rubber along with hard plastic to churn out a pair of wonderful looking speakers. These include strips of RGB LEDs that function with the help of a custom microcontroller. This helps the speakers emit luminescence. The best part is that you can customize the glow of these speakers depending on the tunes.
Impact
This extraordinary set of speakers is all set to take the users' experience to a whole new level. With its Bluetooth support and Arduino compatible microcontroller, users can easily delineate actions of the LED strip. The contoured object glows in accordance with the beats of the music and this is surely going to amaze its users. However, given the price of its materials, the average consumer can only dream about becoming the owner of such speakers!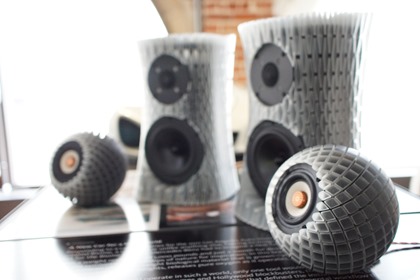 It is a unique kind of accessory with blade-nib technology. This set of speaker is supposed to bring in a revolution in the way audio is combined with distinct and eye-catching visual appeasements.