Multitasking is the order of the day and technology is making it effortless. You must have faced a time when talking on your cell phone was necessary while doing another important work. Most people try to hold their cell phone by bending the head towards the shoulder. However, it is both troublesome and painful. Speaking on the cell phone while driving is risky and it is prohibited in some countries.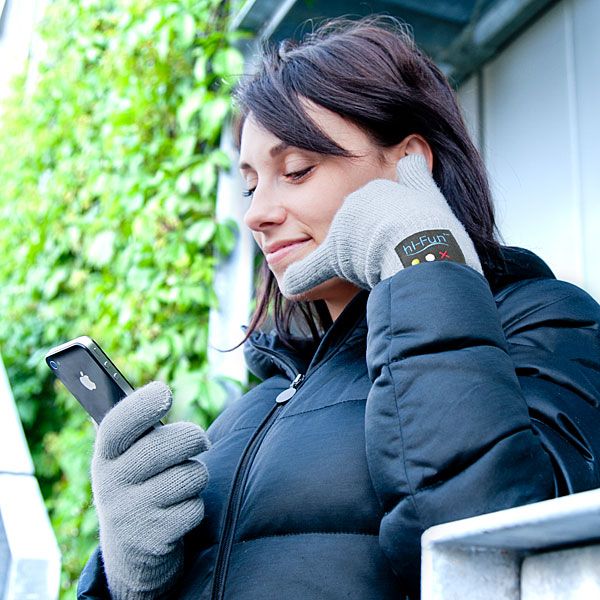 Putting your phone on loudspeaker is not a viable option when you want to have a private conversation. A hands free device for the cell phone is the perfect solution to all this problems because it lets you speak without occupying your hands. Handsfree devices help us multitask while having important conversations. Designers are coming up with innovative hands free designs. In the following, you will find four awesome new designs of hands free devices listed.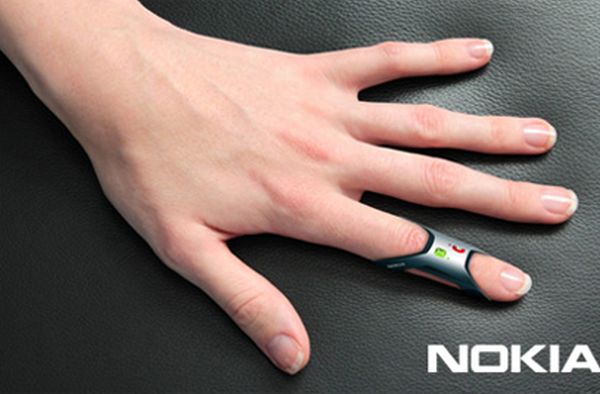 Nokia FIT Concept:
The Nokia FIT concept is because prolonged usage of Bluetooth devices attached with the ears can be harmful for our health. Nokia FIT is a rubber coated stylish ring like device that you can wear on your fingers. The first part of the ring helps you accept calls and activates the speakers and the next part offers vibrating alerts. It does not put stress on a particular part of the finger. You will have to use it in the same way you use the Bluetooth hands free devices. It lets you move your finger without much restrain.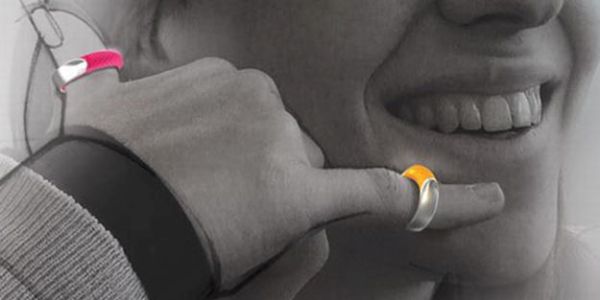 Ring Bluetooth Headset:  
BCK design studio has come up with another brilliant new hands free concept. The hands free devices designed by them have to be worn as two separate rings in the thumb and the pinky finger. By separating the two fingers, you will be able to receive a call and by touching them together, you can either reject or end a call.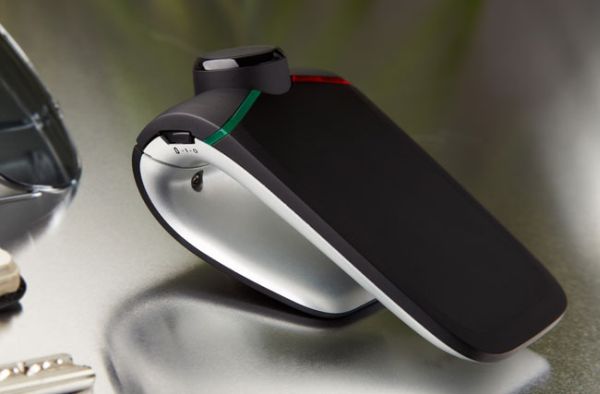 Parrot MINIKIT Neo:
This hands free device is specially designed for talking while driving in your car. Fix this small device on the sun visor and talking on cell phone will become as easy as conversing with someone sitting next to you. You can easily sync this device with a Bluetooth device or your cell phone. It will be priced something around $100.
Summary:
Hands free device are safer and smarter options for the modern generation who have to multitask all the time. They keep your hands free for other important works.