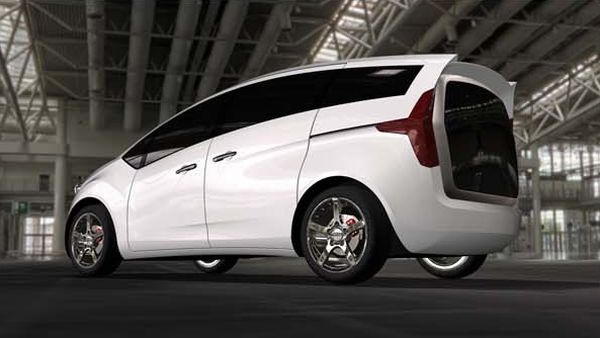 Gas guzzling beasts, in the form of cars, whiff out poisonous fumes. These gases are harmful for the environment and leads to its deterioration. A designer named Sachin Panchal, with a vision to keep our surroundings beautiful, has designed a futuristic hybrid vehicle named "Oxyi."
The concept will help curb pollution levels, while making good use of solar energy. It will work on the theory of photosynthesis and release O2 to make the surroundings clean. The car will also absorb CO2 from its vicinity and purify the air, making it fit for a better life. It will also trap carbon monoxide, which will be exploited for industrial purposes. By 2046, the planet will be posed with environmental threats but concepts like Oxyi will act as a potential savior. Eco-technology will rule all spheres and people will embrace it tightly. The fully automated concept will be an electric drive and it will come injected with powerful traits.
The user will be able to charge the car at induction-charging points, which will be positioned at a reachable distance. Oxyi hybrid vehicle will come with a promise to save the Mother Nature and not harm it further. So, breathing pollution-free air in future could become a reality with such concepts.
[Cheers Sachin]