Thinking out of the box is of paramount importance to bring a change in monotonous ways of life. Offbeat thinking brings in creativity, and makes even a small and otherwise insignificant thing a great piece of interest. We are talking about the pen and the pencil holders that are common sights in offices and at homes but have nothing extraordinary about them. However, some creative minds put in some efforts and their out of the box thinking together to come up with unique pen and pencil holder designs. Click through to see some unique and cute pen and pencil holders:
Hand pen holder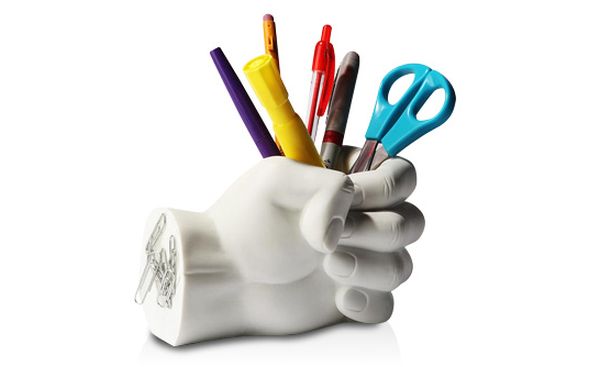 Well, this penholder is something that truly has a very high multitasking quotient. It is a hand shaped holder made of plastic and cement. The hand is made of a combination of plastic and cement, with a felted base and a magnetic wrist. It is not just a penholder but multi tasking hand that holds pen and pencils, works as a paperweight, and the magnetic wrist holds on paper pins, and clamps.
Wisedeal creative pencil tip design pen holder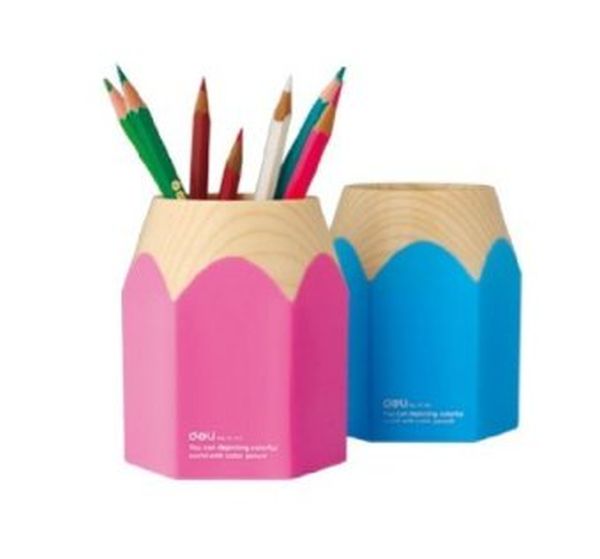 This design is simple yet extremely creative, plus the bright colors in which this penholder comes are sure to add a bright and a playful touch to your room or the office cabin. The top is wide and resembles the tip of a pencil.
The butt station desk accessory holder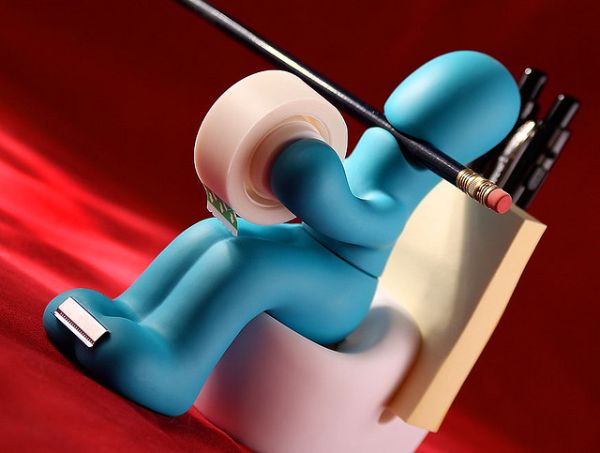 This special desk accessory is a penholder, memo cardholder, tape dispenser, and paperclip holder. Moreover, the design is so interesting that it makes your table look like an art piece. It comes in a variety of colors like bright blue, neon orange, and green.
Dead Fred desktop pen holder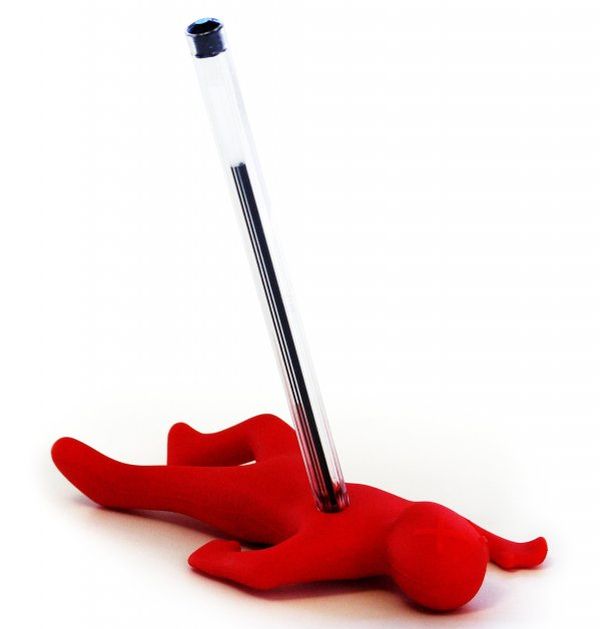 Dead Fred penholder is your perfect companion to share your office frustration and anger with, and to keep the pen, which you keep misplacing repeatedly under files and papers on your desk. In this unique design created by Yann Le Bouedec, you can stab Fred's heart and take out your frustration.
Phone Book Pencil Holder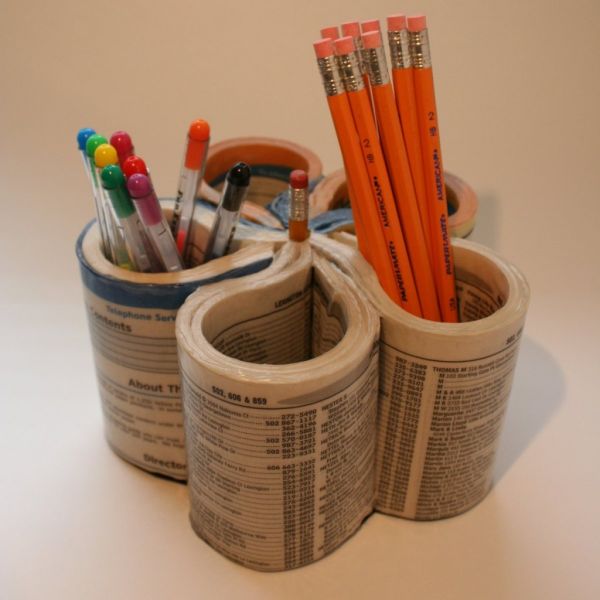 You can easily make this one DIY project on your own. Take a phone book and cut it into three pieces or even more pieces if you want. Now take one piece and separate its pages into four or five parts, fix a pencil or a piece of wood in the middle and now roll all the sections and glue them. Add a base, and you can paint or color the outer side to make it more interesting.
Summary
Penholders can be really creative in design and useful in purpose. You could unleash your creativity to make one, or rely on several designs in the market to choose the right one.