When every aspect of our lives is going digital and technology-oriented, photography is one area that is not detached. There are several types of wearable gadgets designed to help professional and hobby photographers in their work. Capturing striking pictures and shooting high-quality videos is not an easy task. Thus, such gadgets can support you in taking amazing some shots if you are interested in shooting outdoors without carrying that heavy photographic equipment. Read on to know more about a few useful wearable gadgets that can help in photography.
HTC RE Camera
Now, you do not need a viewfinder with the RE camera introduced by HTC, This camera can assist you in capturing images or videos remotely. With this device, you do not need to focus on anything before you click it. This compact gadget can fit well in your hands. The device has a 16 MP high-resolution CMOS optical sensor. You can capture 1080p HD videos at 30 fps. Its lens has an ultra-wide 146-degree angle. With a powerful 820mAh battery, this waterproof camera can be used at any place where you have Wi-Fi connectivity. It can also connect with your phone via Bluetooth. You can shoot a continuous 2-hour HD video within a single battery charge. It is a real good device for every photographer who loves to shoot even under extreme conditions.
Two-Finger Camera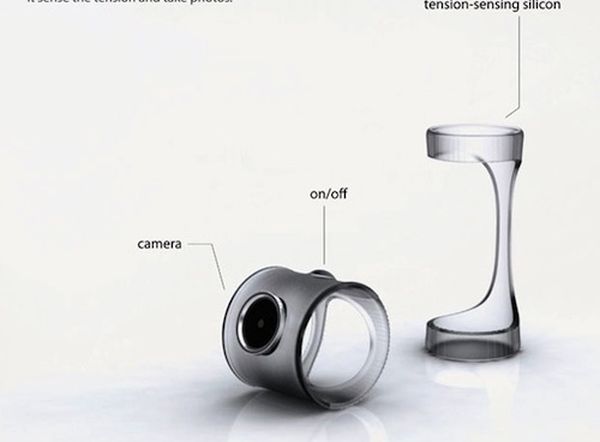 The name justifies its point, as this camera can be worn on just two fingers. Designed by Air Camera, this gadget includes two rubber bands that have a mounted shutter button for motion sensing and a camera lens that is Bluetooth enabled. You can just perform a click gesture to take an image and send it to your synchronized phone. It is as easy as that.
CAMER-ing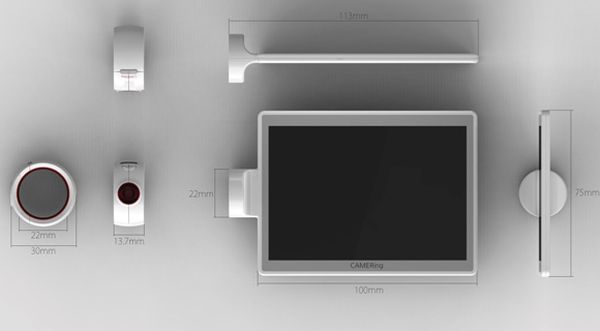 It is a ring-style digital camera designed by Hyeonsik Studio and Jeon Yengwon. This discreet wearable gadget lets you click pictures right from the level of your index finger. You can also easily scroll through your images. Now, nothing seems simpler than this photography device.
Lobster-X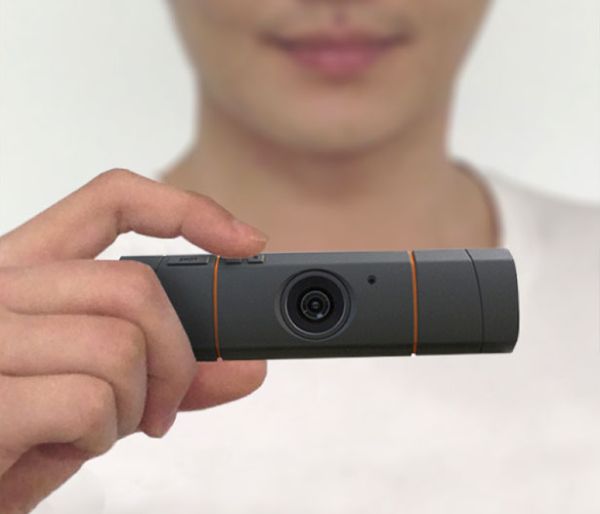 Designed by Soohun Jung for extreme sports users who find it difficult to capture images under odd conditions, this high-tech camera can be worn on almost any part of your body and you may click pictures even while in motion. This device works through several flexible silicon hinges.
Nixie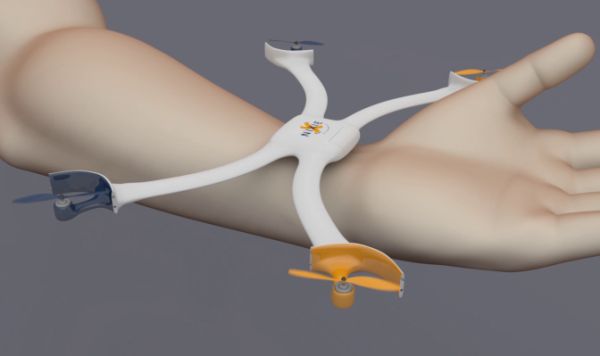 This wearable camera is like an unusual wristwatch that can fly into the air and capture images and videos for you. Christoph Kohstall, Michael Niedermayr and Jelena Jovanovic who wish to create something unique for action photographers have designed the device.
Summary:
In the high-tech age, there are several innovations taking place to assist photographers with their work. Some of the useful devices include wearable cameras and accessory gadgets that can click pictures under any condition.