Designing pools does not mean just a pool to bath in; it's a way of relaxation and to ease your tensions too. The swimming pool adds a significant value to our homes as well as allowing the family to spend invaluable time with each other. However deciding or designing a pool can be a cumbersome job. It usually is placed in the backyard of the home so one should choose a pool that suits the family needs and also the decor of the house. It dictates your lifestyle too. Pool means a style statement as it includes entertaining areas and also the landscaping.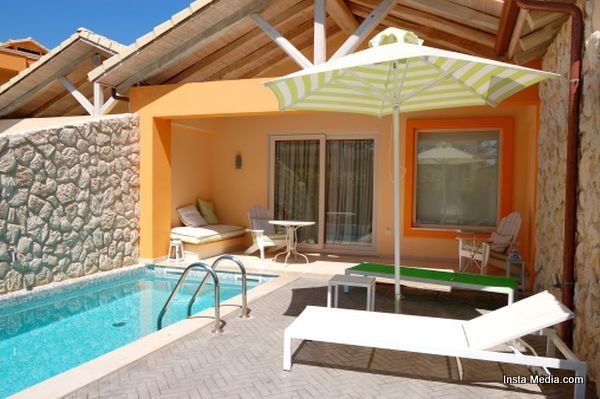 It's just not a pool- it determines your lifestyle
So one has to keep in mind the surrounding area where the pool is to be built up. The shape and the surface need to be processed according to a client's needs. Now latest modern filtration systems are available in the market. New designs are so trendy and appealing that one find it difficult to resist them. One can add a touch to it to make it luxurious and soothing; giving it a spa like feel.
Modular pool walls
Now the market is filled with modular pool walls to give your swimming pool an ultimate look keeping your lifestyle in mind. These modular designs are very lightweight; you don't need to engage specialist masons for bricklaying as it is very expensive. So one can choose the modular options as they are easy and cost curtailing in installation. These projects can be covered during a weekend; only a hole has to be dug for the pool!
Just add a lighting of your choice or a water feature like a beach entry; all can be achieved with a range of modular wall finishing options. Some designers make your pool a stand out with the unique architectural look, with a stunning background. Modular walls are one such option to make the pool project as best as it can be! Modular pool walls have strong technology behind its work and make it versatile. The pools are now guided by health benefit ideas also. The modular pool walls are environmentally friendly and having the best quality control standards.
A DIY client would love to have a modular DIY wall installation project. These options are also given by the designers. What more do you want. One can also have Eco friendly swimming pools that consume less water and consume lesser power. The styles and the designs keep on changing as the year passes by. So we can have pools with more innovative facilities. Clients have more options to choose from.
Summary:
Designing a pool is definitely a cumbersome job but once it is done, it is really relaxing and rejuvenating.