When it comes to buying sustainable furniture for the future, we can rely on two principles. These two principles are minimalism and sustainability. It might be impossible to predict which design trends would be dominating the future. However, keeping the current condition of our planet in mind, we can rest assured that these two trends would surely be there. In fact, these two concepts are against the notion of the trend itself.  They present a product that is so bereft of material and so unassuming that it easily fits in any decor. Purpose takes over the design here. The portable Picture Table and other furniture items mentioned in the article are amongst the most popular minimalistic furniture out there.
Picture Table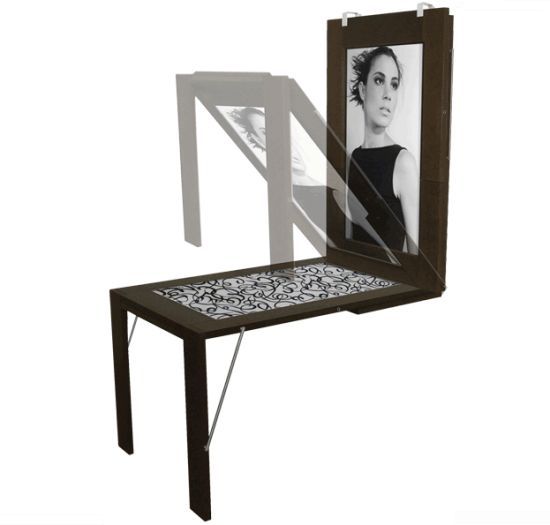 With city apartments getting smaller by the day, some extra space becomes an asset in modern homes as well as workplaces. Coming from the house of Ivydesign, the "Picture Table" is a space-saving furniture unit that becomes a decorative wall frame for easy storage as well as transportation. Finished in wood, plexiglass and stainless steel, the modular table, when not in use, neatly mounts on a side wall which not just adds extra space to your place but also becomes a framed picture to decorate the room.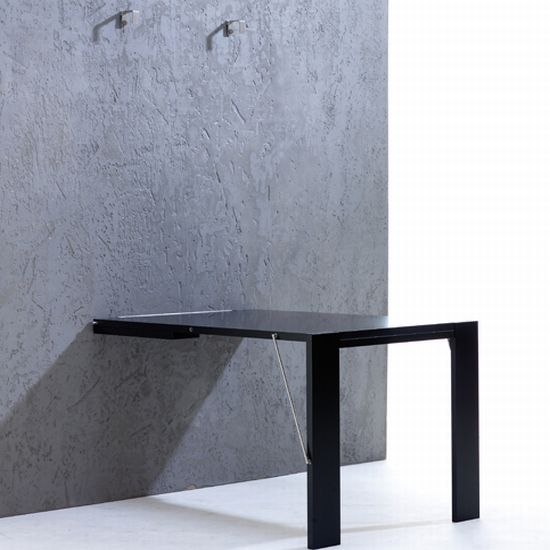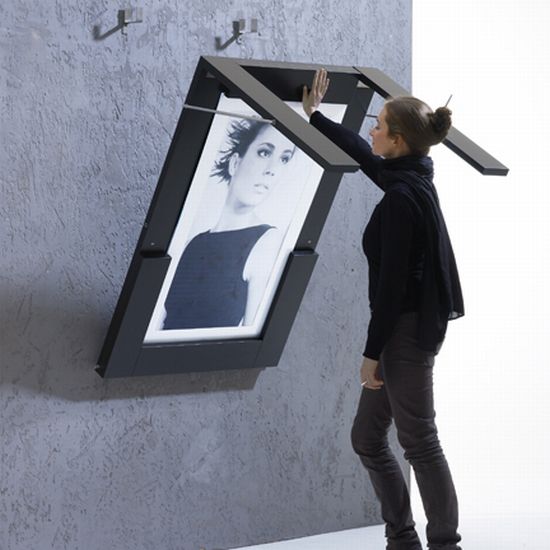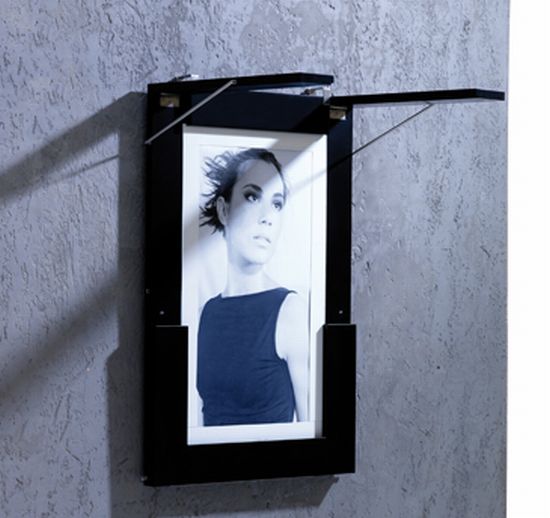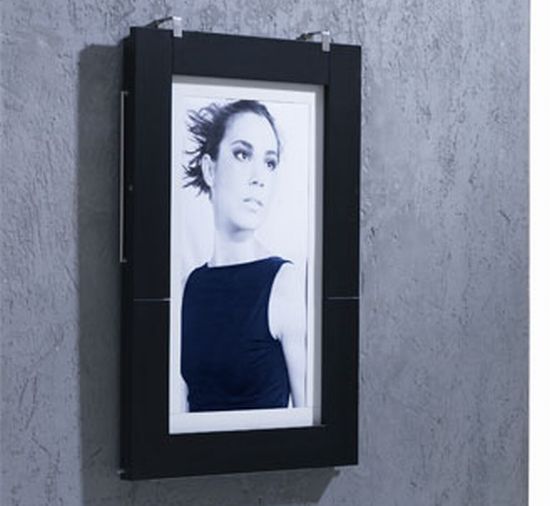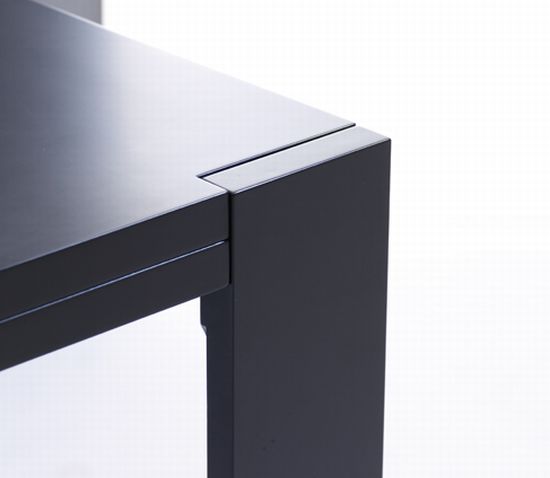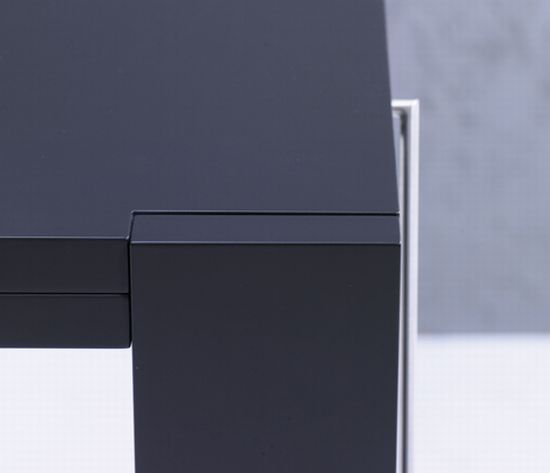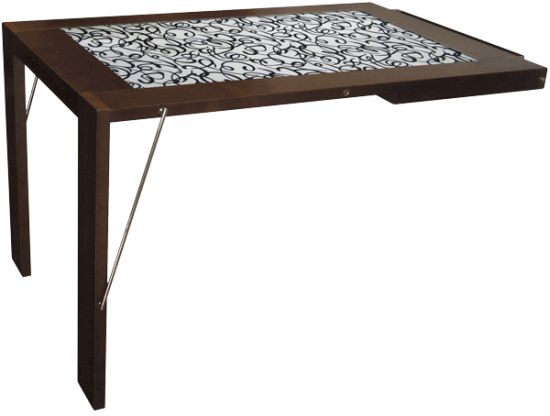 Via: Ivydesign
Some more multifunctional furniture ideas like the Picture Table
1. Za Stool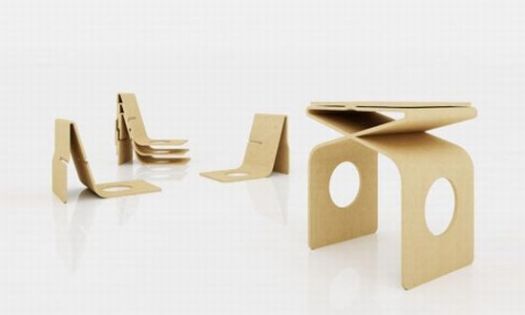 Think space saving furniture and the 'Za Stool' by the design studio Miso Soup Design sits right at the top. It is not only because the stool is visually aesthetic, but also because it features an innovative though simple design. Finished with bendable plywood, the Za Stool is essentially a flexible piece of furniture that can be used either for sitting or for placing as a side table in your room. However, if unfolded and laid on the floor, it may also be used as chairs to rest your back onto it.
Design Status:
The Za Stool is a concept furniture design for compact living spaces.
Usability:
Apart from its neat and clean design, the Za Stool is stackable when not in use and can be stored in a small space anywhere in the house. Moreover, its multifunctional usage makes it an integral piece of furniture for compact city homes.
2. John Nouanesing's multifunctional furniture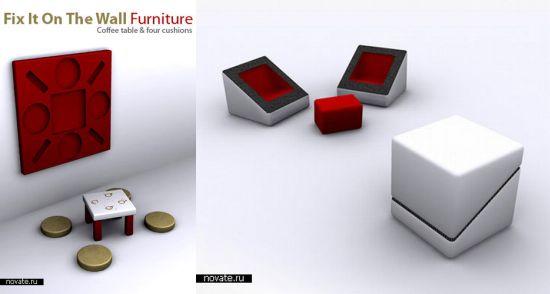 Multifunctional furniture pieces are the current rage. John Nouanesing has designed two exceptional pieces for Midgets. Besides acting as furniture, these could be transformed to interior decoration pieces. Nouanesing's first item is a three-in-one furniture model. In the unfolded state, it appears as a small white cube that could serve as a side table or as a decorative item as you desire. In the unfolded state, it divides into two pieces of chairs and a tiny red ottoman. Nouanesing's second item is an interestingly designed fix it on the wall furniture dubbed Prikrepi is on the wall, which has been created for children. The small coffee table with four cushions could also serve as a wall hanger. The detachable legs of the coffee table could be removed and the abstractly designed platform could be hung on the wall.
3. Three-in-one furniture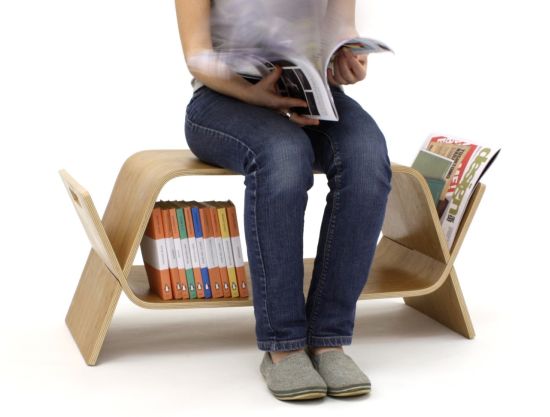 With modern living rooms crying for space in the urban environment, the need for multifunctional furniture has been felt more than ever before. Designed by John Green, the "Embrace" is a three-in-one furniture design that being apart working as an table and seating also becomes a storage unit to store your modern media such as DVDs, CDs and magazines. Available in a variety of materials, together with cherry veneered plywood and glacier white corian, the Embrace can either be used as one cohesive unit or as two separate seating or surface areas according to the need of the users.
4. Four in one Badac multipurpose furniture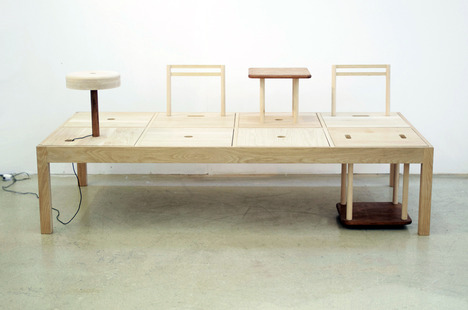 Furniture that serves more than one function has been very popular for over 300 years now. From desks that come with built in storage to modular couches that can go from serving as seating to beds that can easily sleep two to three people. These days we even have couches that come with storage built under them to maximize the use of the space while bookcases built into stairs makes us rethink everything we knew about multifunctional furniture. However, designer Sang A Choi has a very different view of what multifunctional means when we talk about furniture and has created something called Badac which is meant to a number of furniture options in one.
5. ECO, multifunctional cardboard furniture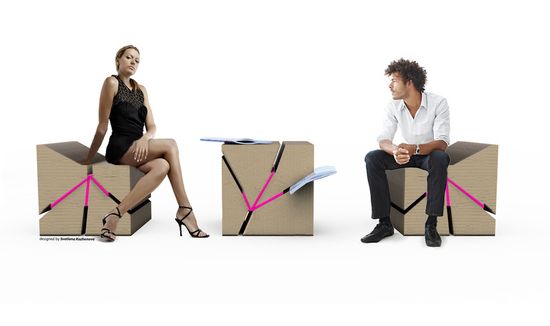 Over the period cardboard has emerged one of the significant parts of modern life. It not only allows great flexibility to the designers but also gels with the interior of contemporary city apartments. It is getting smaller day by day, and it eco-friendly as well. The "ECO" by Check Republican designer Svetlana Kozhenova as suggested by its name is an ecological furniture unit that you can utilize or position in different ways according to your needs. Made entirely in cardboard boxes used for packaging goods, the multifunctional furniture becomes a set of chairs, tables and bookshelves, without occupying too much space in the home.
6. Mov Media Furniture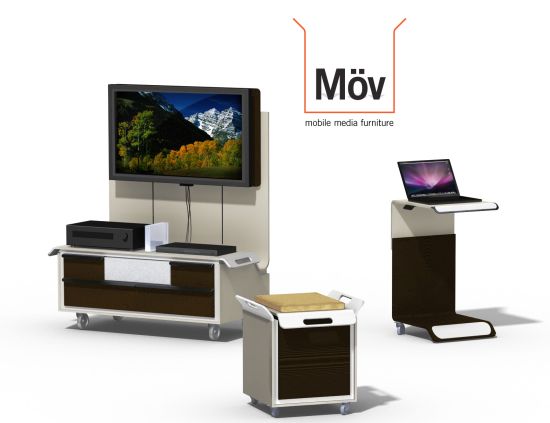 Targeting young professionals, moving from college hostels to sophisticated apartments, designer Christopher Gregory has come up with a multifunctional furniture unit. It is not just stylish in looks but also comfortable enough for media viewing, internet browsing and lounging. Dubbed the 'Mov,' the mobile media furniture presents three different units. These include TV or media unit, ottoman and laptop cart. It suits the media needs of the user who keeps up with latest trends in electronics.
In addition, the ottoman has two internal crates for DVD storage. It features a reversible top for seating and a flat surface for iPods, laptops or drinks. Large handles invite the user to move these around the apartment.
Furthermore, the laptop cart has an adjustable height top for users sitting on the couch or in a chair. Using a laptop cart gives people the freedom to take their computer into other rooms. They can do it while still having a place to rest their hard drives, power bricks and iPods in the accessory bin. The cart also features soft pads for wrists and feet.
Möv plays with the notion of mobile media, whether it's TV, movies, video games or music. It's easy to access and fun to look at. The materials and colors represent a contemporary palate that is neutral and classy yet not overly refined. The furniture units are designed to be mobile as they are on casters, which can lock for stability. Mov provides you with an affordable yet stylish option that also includes sustainable materials.