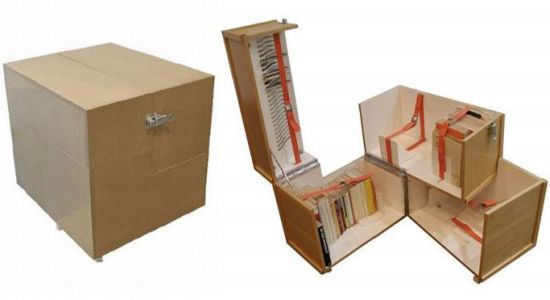 Organizing my study table was possibly one of the hardest tasks that I ever failed, like most students, during my school and college days. I had to literally excavate in the mound of books to retrieve the one I needed. Those were the hard old days but now with compact and multifunctional furniture available in the market, it has become much easier for students to manage their study table. The Pocket-Library is one of those innovative designs that provide a proper space for books and other study material and helps to keep the study table neat and organized. The simple but effective box is so compact that it folds into a 21 inches cube even without compromising on the storage space.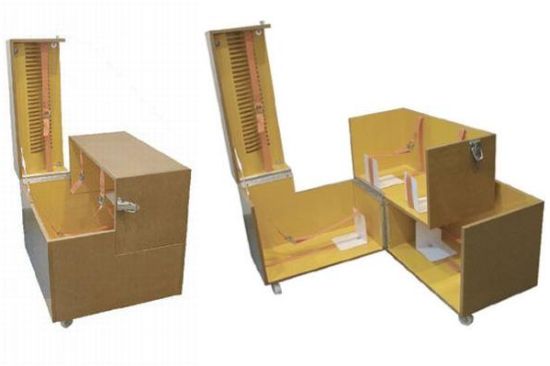 Design Status:
Produced in MDF, The Pocket-Library is a ready product, available through the organization, Not Made in China, for $300.
Usability:
The Pocket-Library not just provides ample space to store or organize your books and CDs, its proper organization also helps in locating the required book within no time. Opening out into perpendicular panels, the magic storage box comes with straps to keep the books intact and small castors for effortless shifting. Now no more excuses for messing up your study table and books!
Via: Treehugger
Designer:
Ariel Jacubovich is an Argentinean architect.