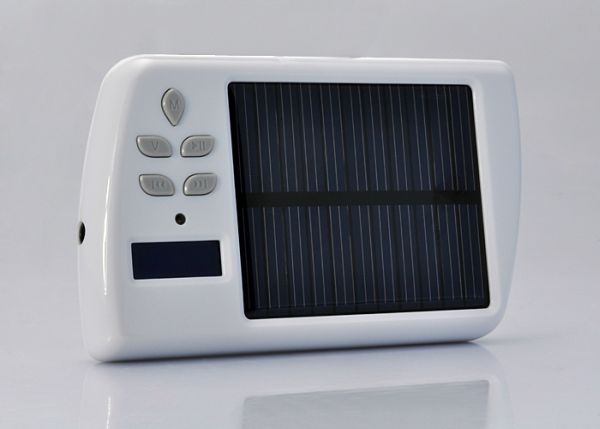 Tired of running out off mobile battery just when you need it the most? Enter the 3-in-1 portable solar charger that allows you to re-charge your various electronic devices while on the move. How is it 3-in-1? Built in 1200mAh battery, this device works as a universal charger, MP3 player and FM transmitter. So, wherever you go, even in the remotest areas, thanks to the solar energy, you can power you electronic gadgets.
It gives you the freedom to talk more, soothe yourself with your favorite music and catch up with your work without having to worry about low battery. Approximately, three hours of sunlight charging can let you talk for about 1 hour. Moreover, the product includes 2GB micro SD card to enable you to store great music which solves the hassle of carrying an additional gadget like MP3 player. If the requirement persists, the device can also support up-to 32 GB of supplementary SD card. Lastly, the built-in FM transmitter lets you transfer all the audio to FM radio speakers, which means that by plugging the FM transmitter into the audio output of any audio device like a car stereo, you can listen to music or any other communication through the car speakers or portable radios.
Currently, offered at a price of $27.94, this eco-friendly product can be bought online and is shipped worldwide. No specific name is given to the product. However, the fantastic qualities of this device rings an alarm that natural resources are quite capable of fulfilling our daily needs of energy.
Via Chinavasion