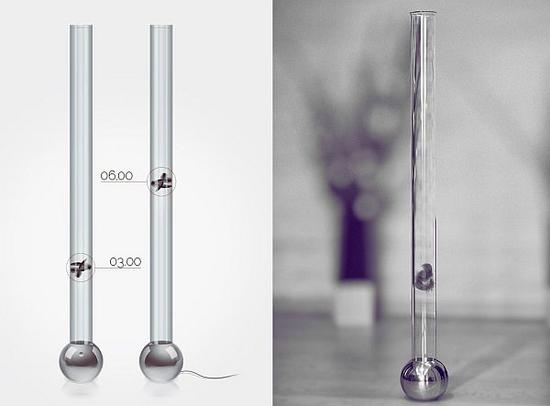 Watches have risen up from their boring and dull looks and are now being presented in novel and unique designs. Working on the principle of wind tunnel construction is Air Watch V.1.0, which not only looks different but also presents time in an absolutely unique way.

Designed by Evgeny Arinin, it looks like a long tube with a round bottom, resembling an apparatus that can be easily found in science labs. Showing what hour of the day you are in are the feathers that keep flying in the tube. A mesh at the top of the tube ensures that no particle that may cause hindrance in the working enters the whole setup. Collecting air are the holes at bottom with a fan that keep the feathers floating in air.
With Air Watch V.1.0, uniqueness while reading time is bound to float.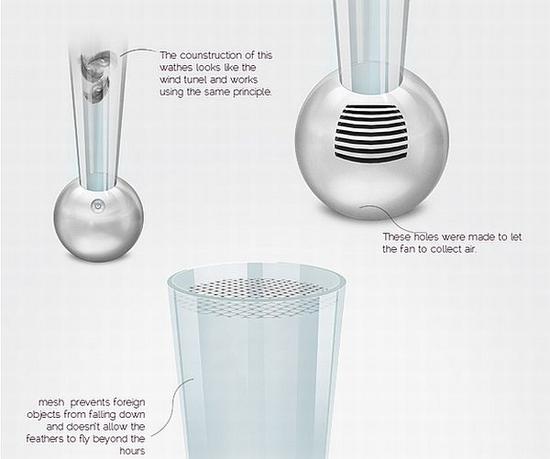 Via: Arininevgeny