Quartz countertops became popular in recent years and have gained a loyal following as homeowners are enjoying the attractive appearance and durability of the stone. Though quartz often falls on the list of natural stones, it is a manufactured product.
Homeowners love the extreme durability of quartz as it is as strong as concrete and granite, but is more forgiving, which means that it will not crack or chip as easily. And, the quartz doesn't have the same hardness that some people find unpleasant. Further, since quartz is not porous, it can resist stains much better than granite, marble, and concrete. Quartz can tolerate even the toughest of common staining materials such as coffee, juice, oil, and wine. And as far as cleaning goes, a non-porous surface means that it will not grow bacteria or viruses.
How much do quartz countertops cost?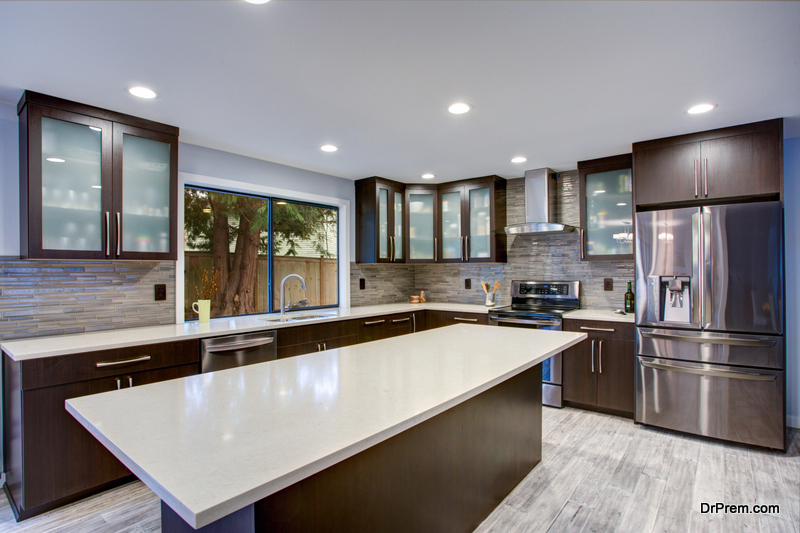 While costs can always vary, you will see material costs that average $75 per square foot. So, a 25-square-foot quartz countertop would be roughly $1875 before the cost of installation.
What are the costs to install a quartz countertop?
Installation of quartz countertops is typically $50 per square foot, which brings the average total cost for installed quartz countertops to an estimated $125 per square foot. Additional factors will include the number of slabs required and costs for further finishes. Homeowners will notice that cost will start to increase when detailed edging is added or when additional cutouts are needed for various fixtures.
Costs to install your countertops will include:
Leveling – Cabinets can be raised or lowered to reduce the risk of cracking or gaps. Cabinets are either sanded down or raised with shims.
Adding supports – Supports may need to be added for the countertop in areas where there will not be cabinetry. This can be done by securing pieces of wood to the wall or to adjacent neighboring cabinets.
Fabrication – Countertops can be cut and finished to the desired shape and size by inspecting the slab, laying out a template, cutting to the desired size, fabricating the edges, and then polishing the stone.
Seam joining – After deciding where the counter seams will go, everything then needs to be lined up properly and the seams need to be joined with epoxy.
To best estimate the cost of your quartz countertop installation, start by understanding the square feet that you will need and then go from there.
Quartz countertops have many benefits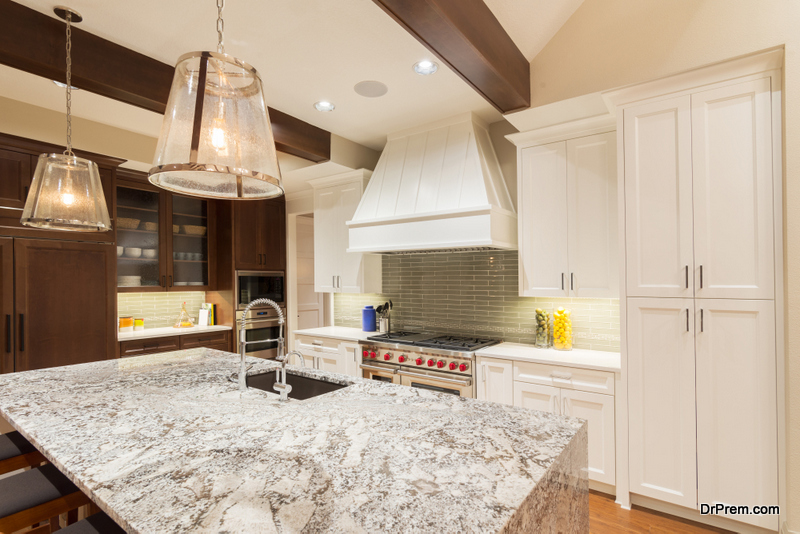 As said earlier, manufactured quartz offers the same overall benefits as granite, but it does have some additional unique benefits.
Quartz is almost indestructible
Most quartz countertops are a manufactured or engineered material that is made from polymer resins mixed with natural ground quartz. This manufacturing process forges a super -durable countertop that is nearly indestructible. For this reason, many quartz countertops come with a manufacturer's warranty.
Quartz is non-porous
Because most stone products are porous, it means that they can absorb liquid. But some stones are more porous than others. Manufactured quartz becomes non-porous through the actual manufacturing process, which is a great benefit for those who wish to use quartz countertops in their kitchens or bathrooms.
Quartz is very durable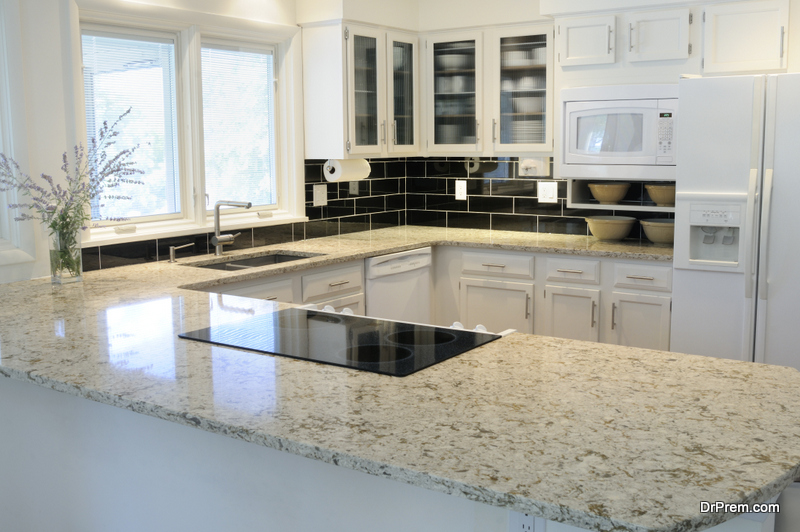 Durability is perhaps one of the greatest assets of quartz. This material can resist corrosion and is also highly resistant to statins from various liquids, oils, and cleaning solutions. Heat, however, can damage quartz and it may become discolored if it is in the direct sunlight for too long.
Quartz can go with almost any design
If you want flexibility in the design process, then quartz is a great option. Unlike natural stones, quartz is flexible and can be held in place with epoxy instead of with screws. This makes it great for backsplashes and walls without visible seams. This said, manufactured quartz is heavier than natural stone and can make installation a bit more complicated. As long as you have your quartz countertop installed by a professional, however, you should not experience any issues.
Quartz comes in a variety of colors
Whether you want something that has the appearance of natural stone, or you want a solid color, quartz can make that possible. When manufactured quartz is created, pigment is often added to the resin and crushed quartz which allows for a perfect match in your kitchen.
Quartz is low maintenance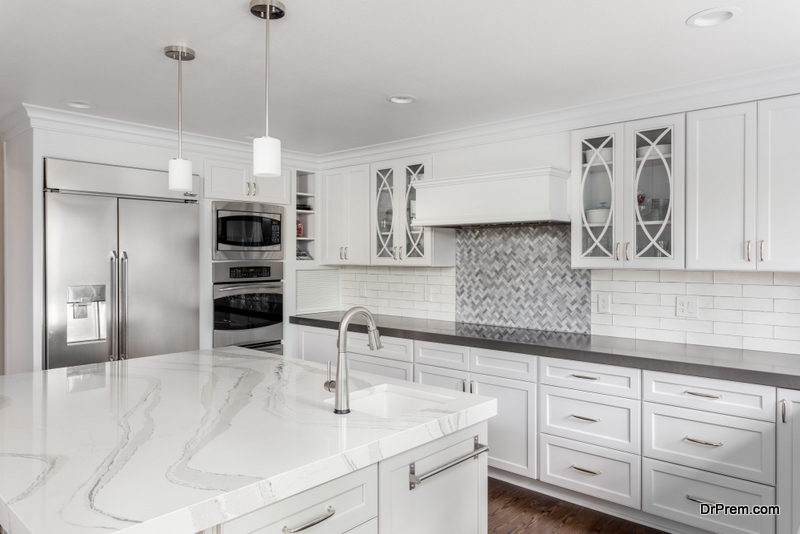 Since quartz is not porous and is made with resin that is mixed with ground quartz, these manufactured countertops do not need to be sealed. Many homeowners find this to be a nice benefit over natural stone. This said, quartz benefits from routine cleaning with a stone-safe cleaning product and a non-abrasive granite cleaning pad.
Quartz countertops are a great choice for a kitchen renovation
If you are renovating your kitchen, you will likely find that quartz is an excellent choice. With the quality as mentioned above, durability, and easy maintenance, not to mention the variety of colors available, it's hard to go wrong. To make the right decision, take time to consider how much time you spend in your kitchen, and how much effort you want to put into your countertop for maintenance over time.
Article Submitted By Community Writer