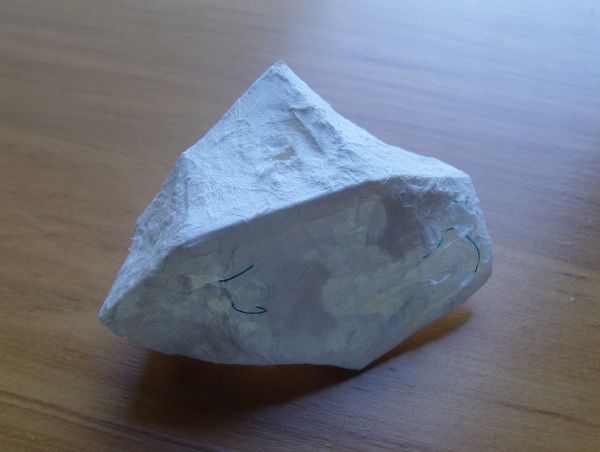 You know how there are these annoyingly simplistic gadgets in the market that promote themselves as specialty items "especially for kids" and are actually dumbed-down versions of grown-up products (like cellphones for kids that don't really work but cost you a great deal more than a simple plastic toy would!). This Activity MP3 player for the Elderly basically works on the same principle, almost implying that all seniors like nothing but sewing, on the flawed assumption that they have nothing better to do with their time.
The design bases itself on the offensive assumption that a) elderly people must get a great kick out of sewing (never mind the fact that sewing demands great concentration as well as good muscle strength and good vision, none of which the elderly are guaranteed to have), and b) that they shouldn't be given a regular MP3 player as they possibly have a hard time with anything that has a more than a start and a stop button.
The design apparently comes in pieces, like a jigsaw puzzle, and requires assembly via sewing, putting together the electronics and somehow, also paper mache. So basically you have to do a whole lot of work to get the MP3 to work in the first place and even then, given that it's made of recycled tissue paper, it would need constant maintenance which the designer hopes the users would like to take care of via tediously sewing the paper back on every few days.
The designer doesn't say how much she would like people to pay for this "innovation," but we sure hope it isn't more than a plastic rattle that you can pick up at a pharmacy in case your grandma finds this tedious MP3 player too fancy a present.
Via: CargoCollective