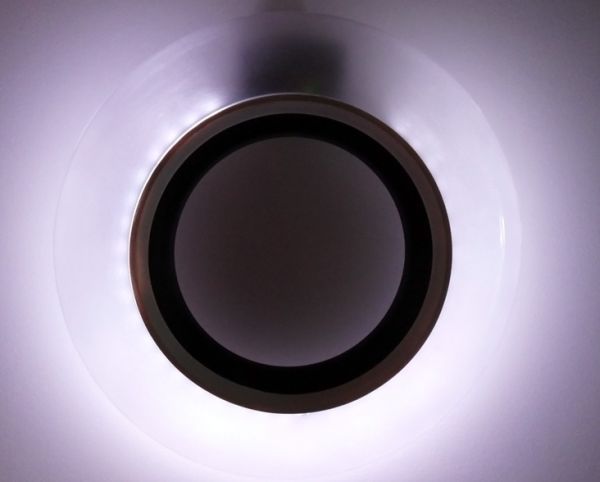 Modern gadgets and poetry are as different from each other as chalk and cheese. In fact in our gadget-obsessed world we find very little time for any poetic pursuit of beauty. Today, no one really has the time to wonder about the poetic beauty when we are leading a very hectic lives. But, a life that is devoid of any sense of beauty is a dull and boring one. What if you could enjoy beauty and technology together? That is precisely what the latest series of interactive light objects has to offer. A Germany-based product designer, Viktor Alexander Kolbig, has designed this series of interactive lighting devices.
These lighting devices are exquisite to look at and respond to human touch. According to the designer, the entire lighting effect along with the interactive natures offers a more poetic way of experiencing light. These beautiful lights respond to simple human gestures and are very different from any other lights available in the markets. The interactive lights explore a whole new dimension of the relationship between humans and products. There are three kinds of lights in this series, the Air light, the Seide light and the Water light.
The Air light is a ring-shaped lamp that is illuminated by a number of LED lights located around the ring. This light can be turned on by placing one's hand in the center of the ring. The color of the light changes in response to the turning of the palm of one's hand placed inside the ring. The Seide lamp is one which has a textile-based surface and responds to human touch. The depth to which you push your finger into this textile surface will determine how brightly this beautiful lamp will glow. You can turn it off by simply stroking the top surface.
Last but not the least, there is the unique Water light. This lamp consists of a base on which any water container can be placed. The pretty glass that you place for holding water will serve as the medium through which the light will be diffused. The most interesting feature of this lamp is that you can turn it on simply by placing your finger in the water and you can adjust the light by swirling your finger in the glass. The movement of your fingers will also create ripples that will generate some lovely dynamic reflections.
These interactive lighting objects are sure to bring that special touch of light into your life and they will illuminate your home like never before. The best part is that now you do not need to install multiple lighting devices. These lights can change color and intensity and you can adjust them according to your mood and occasion. These beautiful touch sensitive lights prove that technology need not be divorced from beauty and poetry. Interactive lighting lets you experience the gift of light in a whole new way!
Via: Designboom