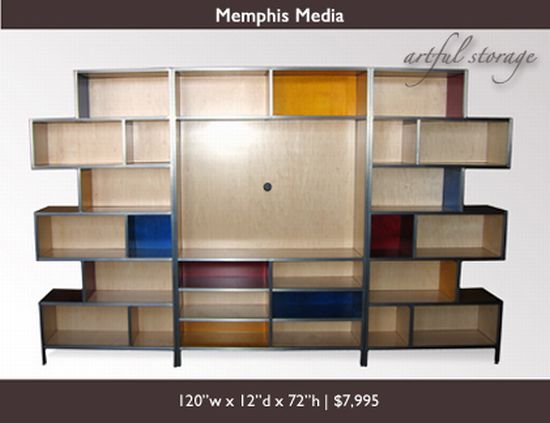 Too much designer furniture on the block lately that it is becoming increasingly difficult to decide which designer furniture stands out from the rest.
Weird designs that are only noted for their looks but are not user friendly at the end of the day are definitely not my cup of tea.
I would rather have simple designs, elegant and ones which gives me enough space to fit my things in.
Though, the thought of having just elegant furniture would sometimes contradict my vibrant, funky nature.
I found a perfect fit in Damian Velasquez designs. They are something one needs to look out for. The designs are vibrant, colourful and truly designer stuff. Just take a look at the picture; it has enough cabinets for a person like me also to fit in the stuff.
He combines steel, coloured wood and various other materials to give his furniture that fine craftsmanship look.
Now that's something that is spacious, user friendly, modern and chic.
Via: Damianvalesquez