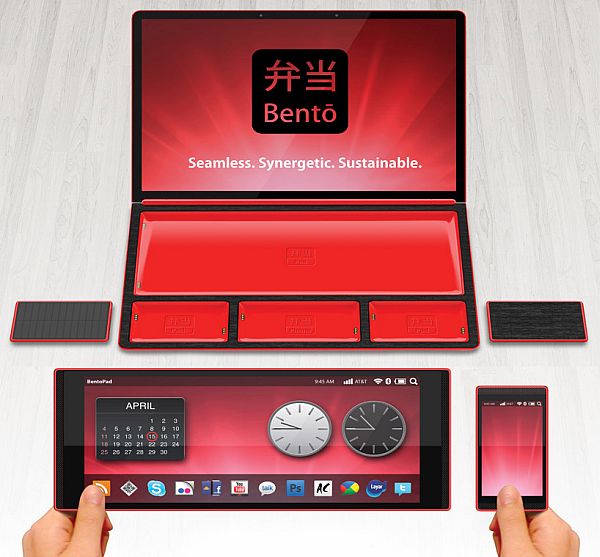 US-based designer René Lee has come up with an exciting device called Bento. It is a single modular device that integrates a tablet, notebook, smartphone, hard drive and battery. The device can be used independently or as a processing network. It not only extends the life cycle of the product but also expands the possibilities of networked use. And thus, it provides easy portability of each component. Bento is short-listed for FUJITSU design award 2011 from over 1000 designs. It has got remarkable appreciation in a Designboom competition A Life with Future Computing.
The basic laptop structure touts a 15″ OLED screen which serves as its structural base. It has solar powered lithium-ion battery. The tablet is of 11″. The Phone is fixed in shallow depression and is of 4″. The drive is 1TB SSD. One of the unique features of this device is that the tablet and phone can be used independently. Both can be removed while charging and can be used wirelessly. Each screen in it can be used for different purposes and content, when connected through networked system or physically.
The tablet can display a keyboard and the screen of the notebook can do visualization. Both tablet and phone can be functional in photo editing; picture can be loaded on phone while the tablet can run photoshop, and then image can be displayed in the screen of laptop.
Multiple hard devices can be used in Bento because of its modular nature. All the components are fully functional as independent devices. This feature makes it exclusive and unique.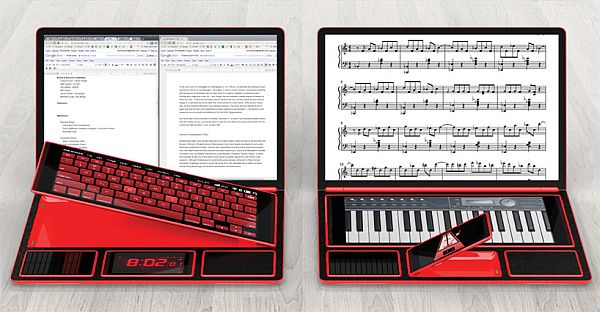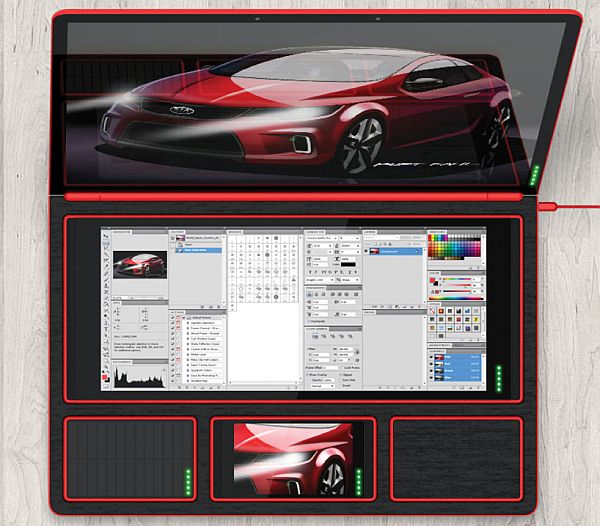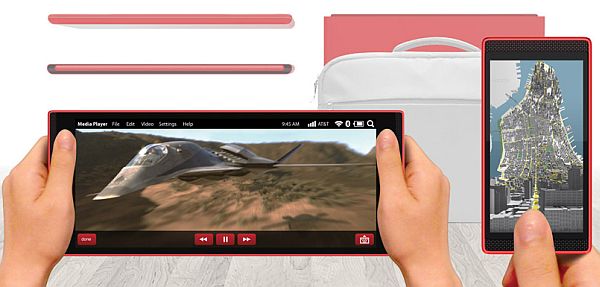 Via: Designboom