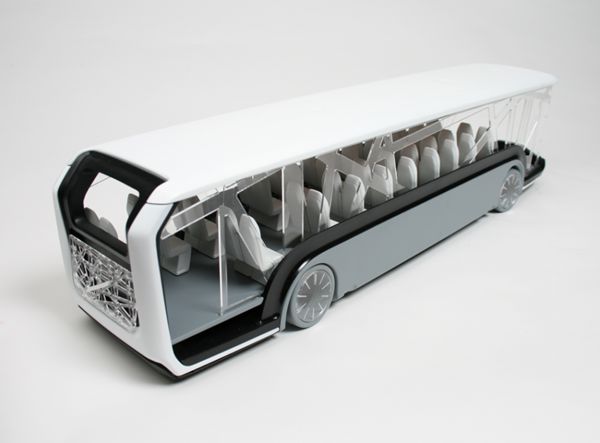 With the sole aim to ensure safety for children traveling to their school, a Swedish team of product designers has designed a Safety Bus concept based on detailed interviews of bus drivers, observations of fire fighters and close study of accident such coaches and buses in various occasions.

While buying a personal vehicle, usually its safety features remain our top priority but the same does not apply for choosing a coach or bus for delivering schoolchildren. Comfort more than safety seems to draw the attention.
Erik Borg a student of Advanced Product design, Master,Umeå Institute of Design, North Sweden while working in a project of school children in coaches noticed that minor detailing can change the scenario vastly and be helpful in times of severe accidents. Based on the user experience data retrieved from various inputs Eric along with Martin Hanberger and Stephan Merkle initiated the safety bus concept.
Designed to stand a worst-case scenario, the concept pioneers a safer coach transport for children, adults and seniors. It has four electric wheel engines for sustainable and long running travel. The framework of the bus is designed with criss-crossing bars spread across the entire area around. These crossbars absorb and help in spreading across any hard impact on the bus throughout the entire frame leaving the passengers inside from much harm.
The roof and back hatch of the vehicle can be opened easily in time of evacuation or fire with ease and no time preventing any time spent extra by rescue officials on cutting coach body to get inside. In time of collision, an immediate emergency system situated in the back of the bus sends signals to ambulance and fire station. The construction of the bus helps the exit points stay intact and free from roof collapse in times any emergency. It can however seat 40 passengers and provisioned for a wheelchair next to the driver's seat.
The hand luggage facility has been removed in this design to be accommodated inside the seat thus ensuring no extra injury from falling luggage in times of collision. Furthermore, the seats themselves can unfold into stretchers to retrieve injured passengers when in jeopardy causing no further inconvenience of shifting them around to reach the ambulance.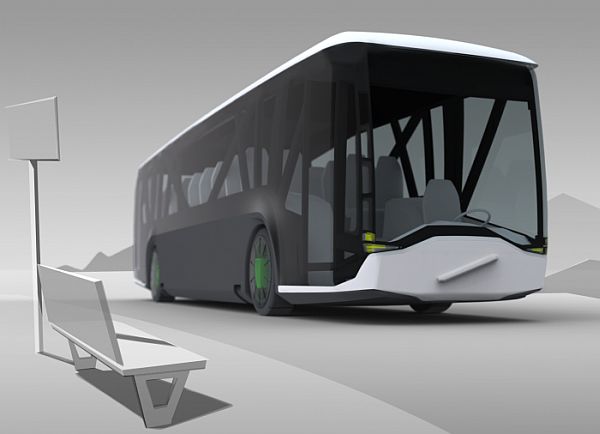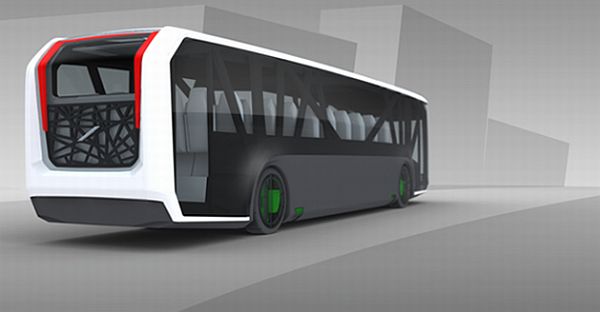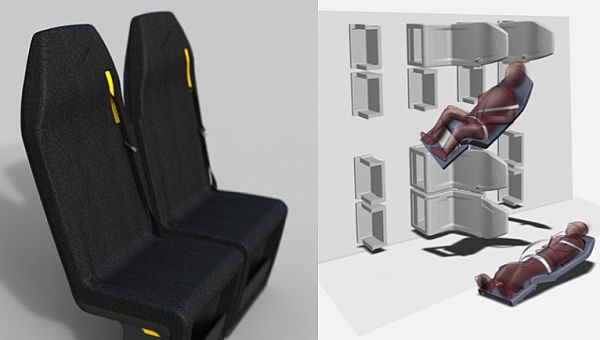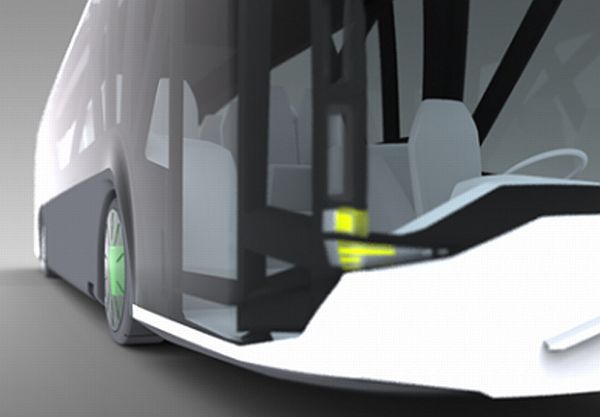 Via: Knegadesign