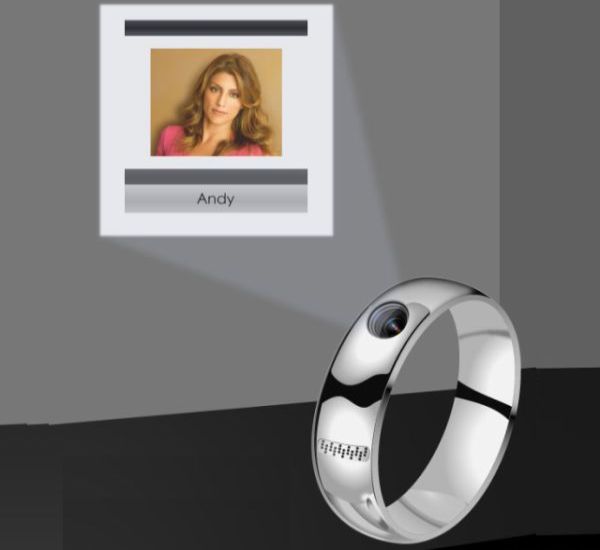 Cell phones have become as essential for modern sustenance as oxygen itself. Not only do they entertain us, but also keep us updated with latest information and also help us stay connected with our loved ones. Designers are covering that extra mile to come up with gadgets that will come wrapped with latest technology and attractive looks. Taking this ideology to an all new level, designer Shan Chen from China has come up with an awe-inspiring gadget named Ring Phone.
As the name suggests, it is a phone that looks like a ring. Amazed! It will decorate your pretty fingers while functioning as an amazing handset. The phone will act as an elegant piece of jewelry while bowing down to your communication needs. Young generation is always on a hunt for unique gadgets and this one definitely fits in the slot. The interesting phone has been wedged with equally impressive features that will make your eyes do a somersault. The handy device ingeniously swaps a physical interface into an invisible one.
The surface of this beautiful ring is touch-sensitive and comes embedded with a camera. This can be used to make video calls with the help of a projector. The designer has skillfully injected communication into a small ring. The futuristic phone has been given a sleek and dainty facade. It will attract a lot of people because of its lightweight nature. Simply, slip the Ring Phone and answer your calls in style.
Via: Designboom