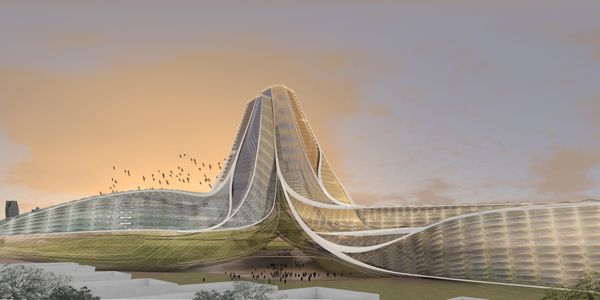 Here's an alarming fact – Ninety percent of the world's megacities are built in sensitive coastal environments. Our natural resources are fast dwindling and stepping in to save our tomorrow is a unique concept – Riparian Urbanism!
Riparian Urbanism is a concept skyscraper that uses the existing landscape and hydrology (study of the movement, distribution, and quality of water) for environmental development and conservation. And, taking this concept to the next level are modern day architects from Detroit, Michigan. Skyscrapers are being conceptualized that will make not just architectural marvels but also extremely effective greenhouses.
The program of the building provides innovative space and location attracting human capital to develop and mature ideas into market changing products, catalyzing new industries that will re-use the expanse of abandoned infrastructure. Similar to the local riparian ecosystems in Michigan national parks, the building houses zones or microclimates regulated by their programmatic thermal requirements.
This is called creating a riparian buffer. It basically means that the system is designed to cultivate algae for bio-fuel and fertilizer, provide conditioned spaced for urban farming, incubate technology start-ups. Algae cultivation and urban farming naturally treats and filters wastewater as well as sequesters carbon dioxide through photosynthesis.
Looking to use and optimize our existing infrastructure is the right way to go about conservation and ecological development. These skyscrapers of the future will ensure that we are headed towards a clean and green future without having to compromise on our standard of living.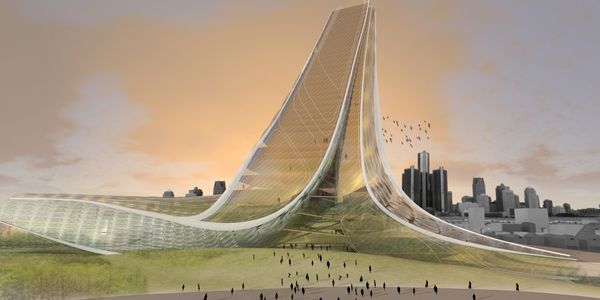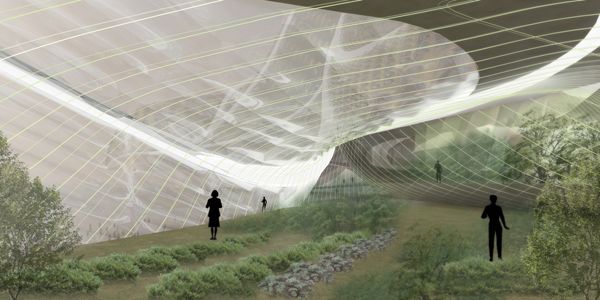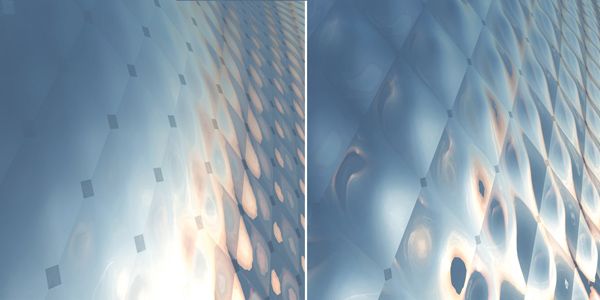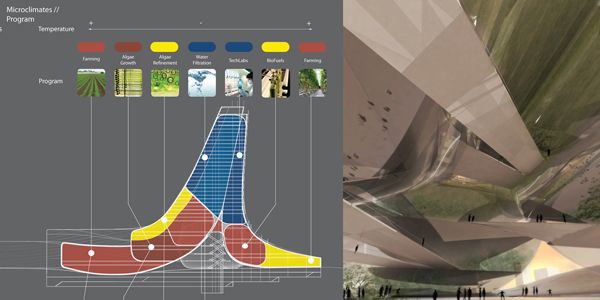 Via: eVolo