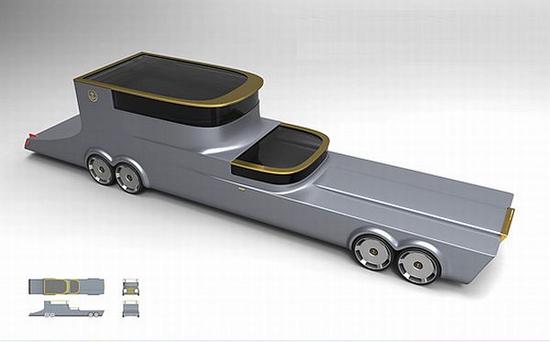 Love for yachts has brought the enthralling sea bound carrier on the road. Yes, the yacht has now got wheels and is ready to zoom on the road. Michael van Vuuren has designed a Road Yacht, an amalgamation of a vintage car and a yacht especially build for the filthy rich population of Russian.

The whole shape of the car derives heavy inspiration form a yacht which has always been a symbol of unending luxury. Russians have always had a fascination to explore the seas in a yacht, so exploiting this led to the making of a Road Yacht. It has has a beautiful raised compartment and golden ornaments have been sprinkled on it which again are a symbol of magnificence. It is every inch a treat and has the capacity to spoil you for good.
Without a second thought, this Road Yacht will coddle the luxury craving side of those Russians who are rolling in money.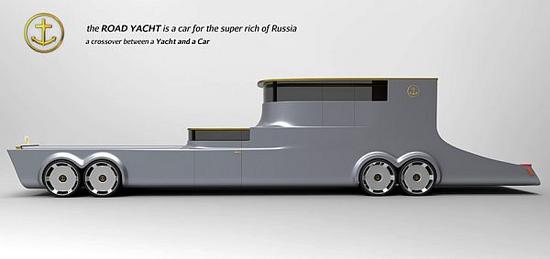 [Cheers Michael]