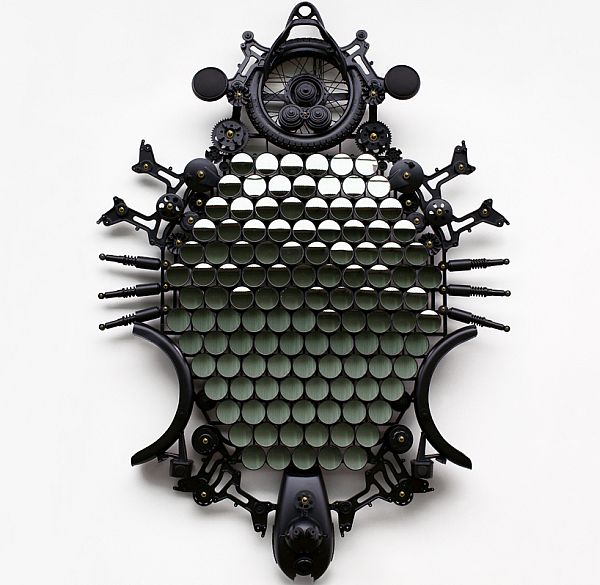 The Milan Design Week of 2011 saw various designs by established and newbie artists. Although there was not much excitement this time, one design captured everyone's eyeballs. The Rococo Plan by Yii was the star attraction. Yii is a Taiwanese design firm and their creation, the Rococo Plan, is a chair made out of motorcycle parts. The Rococo Plan is big and magnificent, almost like an armory chair.
Taiwanese love motorcycles. For that reason, it is not a surprise that designer Rock Wang thought this could be a source of inspiration for his sculpture. Rock Wang and Cheng-Yao Chiang have created this masterpiece with elaborate and extensive ornamentation.
The parts used in this creation are taken from SYM wolf motorcycles. The design is studded with rear view mirrors. It feels as if you are looking at a spacecraft of an extraterrestrial species. This design is part of the "street life" theme. Representing an innovative way to display the mood of the east, the creation combines all mechanic parts in a beautiful way. One can derive many meanings from this design. Almost bordering on abstract art, Rock Wang and Cheng-Yao Chiang's creation has created quite a rev.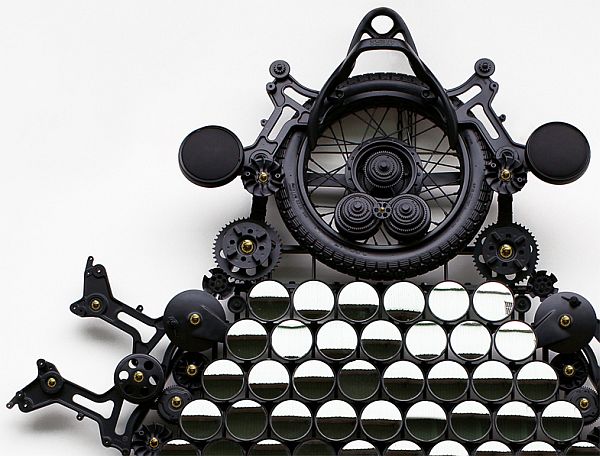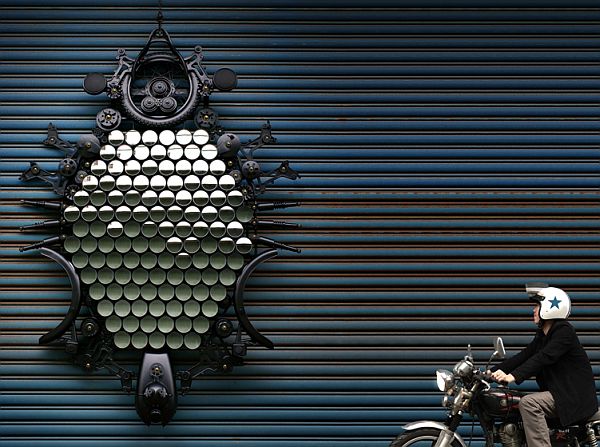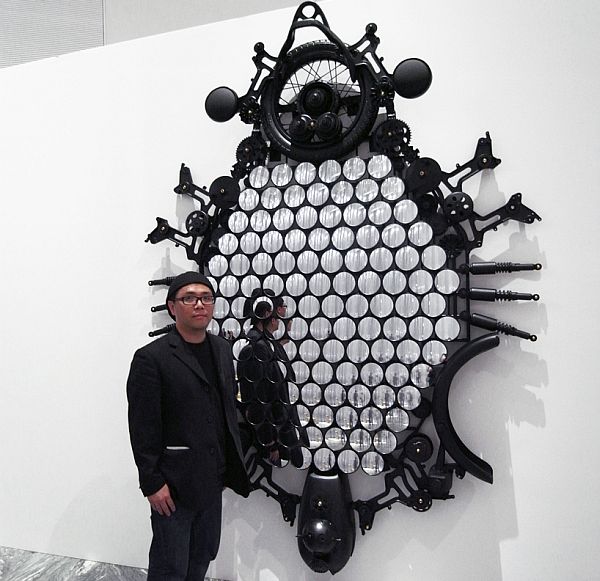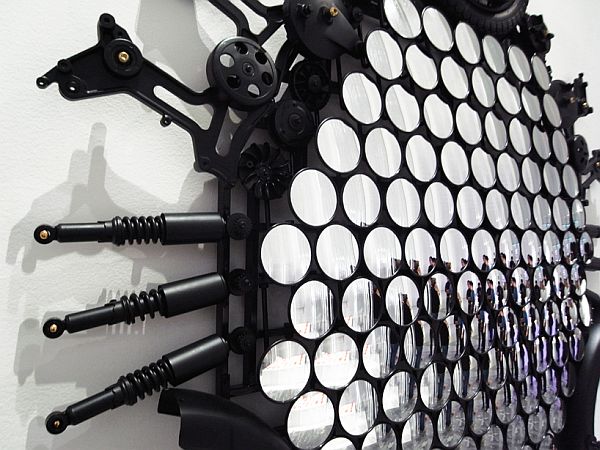 Via: Designboom