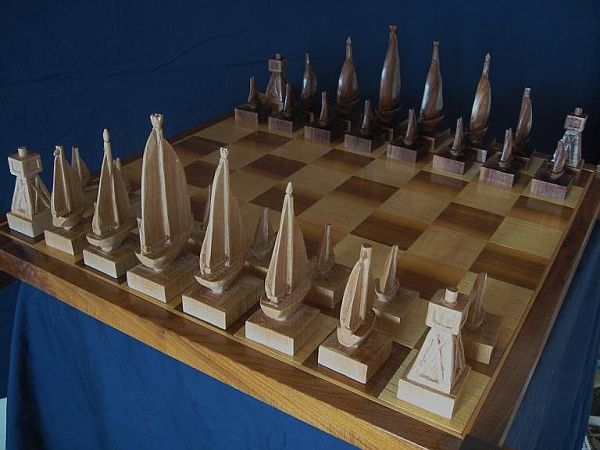 Winds of intelligence are all set to move the sailboats on a chessboard. Yes, get ready to play the ultimate game of chess with sailboats standing tall on a customized chess set. You can enjoy the voyage with all your favorite pieces, King, Queen, Bishop, Rook, and Pawn on a sailboat. Jim Arnold is back again, this time with his chess set that is customized to feature sailboats as chess pieces.
The beauty of the setup lies in the carving of the pieces. The detailed carving on each piece carves a niche when on the move along the squares. The chessboard and the pieces are all made out of solid Maple and Walnut. Playing the mind-boggling game of chess with sailboat pieces around will surely blow your mind away. Available for $700, only at Etsy.
Take care of your moves as the beauty of the chess set will surely move your eyes. Checkmate!