Recycling is your magic wand to turn even the most useless or lack luster items around you into something gorgeous, beautiful and profitable. It is probably the only hobby at present that can save the planet from demolition. This surely makes the recycle lovers feel like super heroes and you too can join the brigade if you wish. Recycling gives equal opportunity to everyone and yields great results to innovative ideas and skillful craftsmanship easily. The newest trend in recycling is to make jewelry from trash. You can use paper, clips, paperweights, old household appliances, plastic plates and other stuffs. All you have to do is look around you with care and you will find lots of objects that will inspire the artist in you. Take clue from the following list of awesome jewelry made using trash.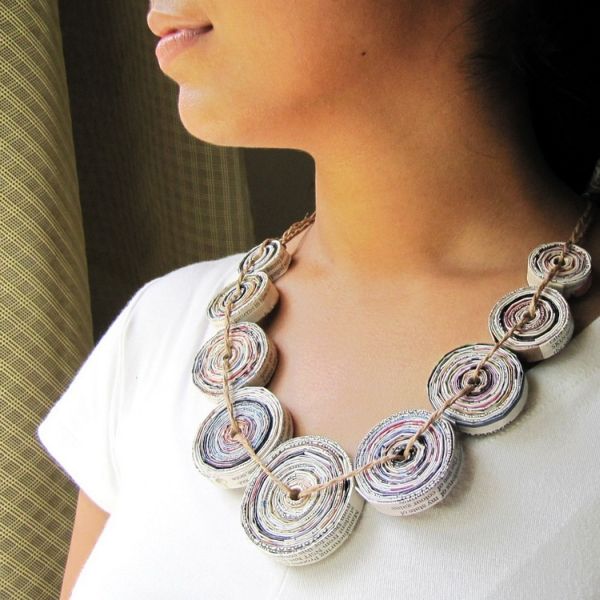 Newspaper Jewelry
Comic strips cut from daily newspaper have been turned into beautiful bracelets. Holly Anne Mitchel is the owner of the jewelry brand Newspaper Jewelry that has been a success so far. Mitchel uses Swarovski crystals and glass pieces along with paper clippings to make necklaces, bracelets, brooches, earrings and other sorts of beautiful designer jewelry. The paper is coated with non-toxic water resistant chemicals.
Up-cycled Jewelry
The designers of Up-cycled Jewelry find out recyclable material from landfill sites and turn them into exclusive pieces. Useless and old X-ray plates, broken computer peripheral pieces, broken glass and other useless garbage are used to make jewelry.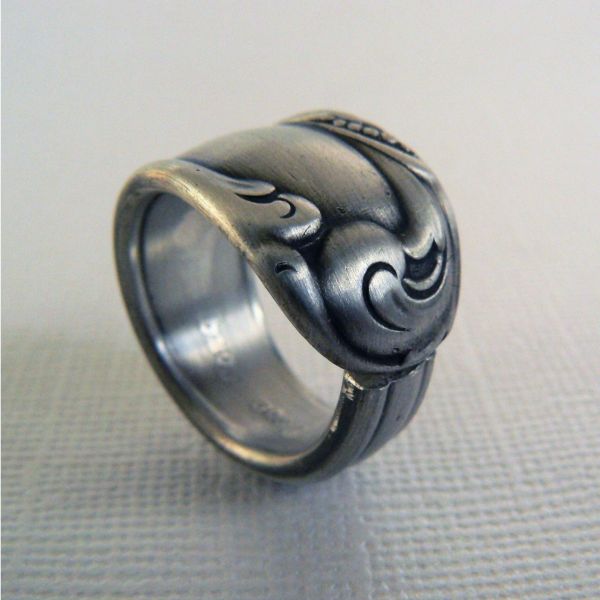 Love Song, spoon ring
The beautiful ring for lovers is made by using old, antique spoon. Valuable cutlery that has become old fashioned can get a great makeover in this way.
2ReVert Jewelry
The owners of this brand are a husband wife duo. They use worn and old skateboards to make excellent jewelry. Every piece holds great value because they have been witness to many ups and downs linked with the previous owners and has an enigmatic charm that is bound to touch your heart.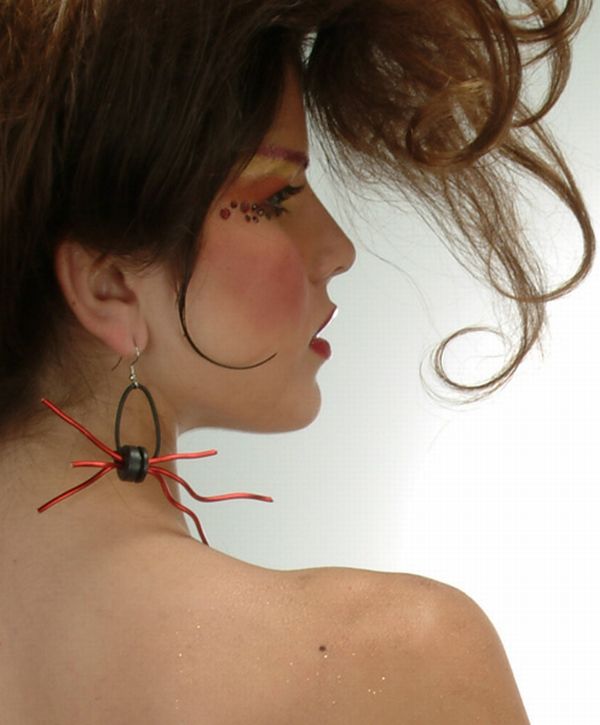 Wired's Jewelry
The designers of Wired are using commercial and corporate wastes for making junk jewelry. They use rubber scraps from liquor bottles and metal scraps from commercial waste products. The earrings made by them are very special and elegant.
Nostalgic Necklace
It has been made from broken glasses that bear memories. Moreover, bronze pieces give this neckpiece its special charm.