Recycling is not just a necessity; you can turn it into a hobby. The two most recycled objects are paper and plastic. If you like to be creative and indulge in DIY projects often then you can turn newspapers into useful and good looking items. Many people around the world have found inspiration from recycling and made new items using sheer imagination and creativity. If you are good at it then you can also earn money from the things you make from old newspapers. You can sell them to handicraft lovers or you can also teach others who are interested in this. Pick up clues from the following examples of crafty use of old newspapers in the most innovative ways.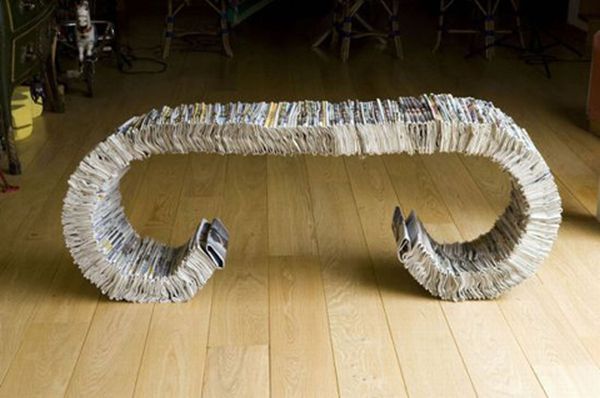 The '334' newspaper bench
Oscar Lhermitte is a student of product design at the Central Saint Martins' College of Arts and Design. He undertook the 'X Day Project' to manifest his craftsmanship and the 334 newspaper bench is the very first of the things he has made. The 5 pound bench is made of folded newspapers and three metal rods. It is capable of bearing the weight of five adults.
Newspaper apparel
Designer Elena Gregusova has undertaken the task of making exclusive dresses made of newspapers and so far she has done a great job. Her collection is very aptly named 'Wear the News'. They look stout and have a certain structural quality about them which is impressive. She has named her dresses after revolutionary thinkers like Galileo and Newton. Her husband and daughter have helped her project substantially.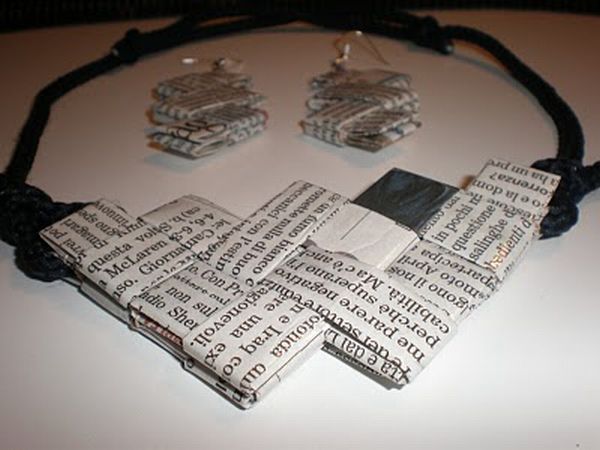 Newspaper Jewelry
Holly Anne Mitchel is a remarkable Jeweler who designs paper jewelry of different sorts. She uses lottery tickets, coupons, Sudoku puzzles or any printed paper for her range of jewelry. She has so far made earrings, necklaces, brooches and bracelets from newspapers.
Sculptures made of newspapers
The artistic pieces made by Chinese artist Xue Tao are very inspiring. He calls them 'basin' and they are all made of newspapers.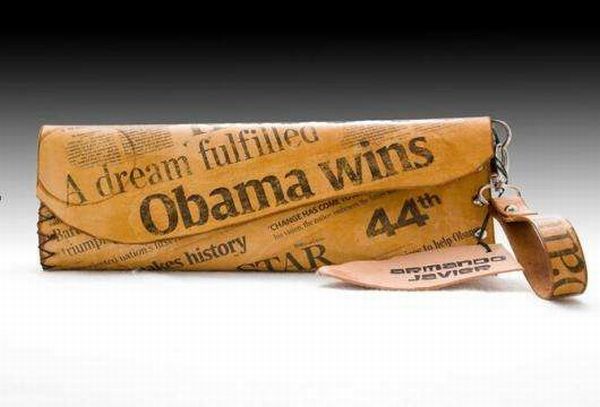 The Obama clutch
Designer and artist Armando Javier made a beautiful clutch using newspaper cutting that had news regarding the US president's victory. He sold it for $195.
Newspaper made Ganapati idol
In India, people worship lord Ganesha for 10 days each year. He is the lord of prosperity and victory. Newspaper made Ganesh idol is a great way of using recycling in mainstream life.