Home decorating is quite a pleasurable task, especially when you are doing it for yourself. A crucial point of decorating interior of a home is the right lighting. Often it costs a lot to get the lighting right for a particular spot. Recycling can help you in this direction. Gone are the days when illumination would come only from crystal chandeliers. You can make your customized lights using plastic bottles that will look stunning. A little creativity can save you from lots of trouble. If you are not comfortable with DIY projects for making plastic bottle lights then you can also buy them ready-made from select outlets. Following are some great examples of lights made from recycled plastic bottles that are sure to inspire the creative streak in you.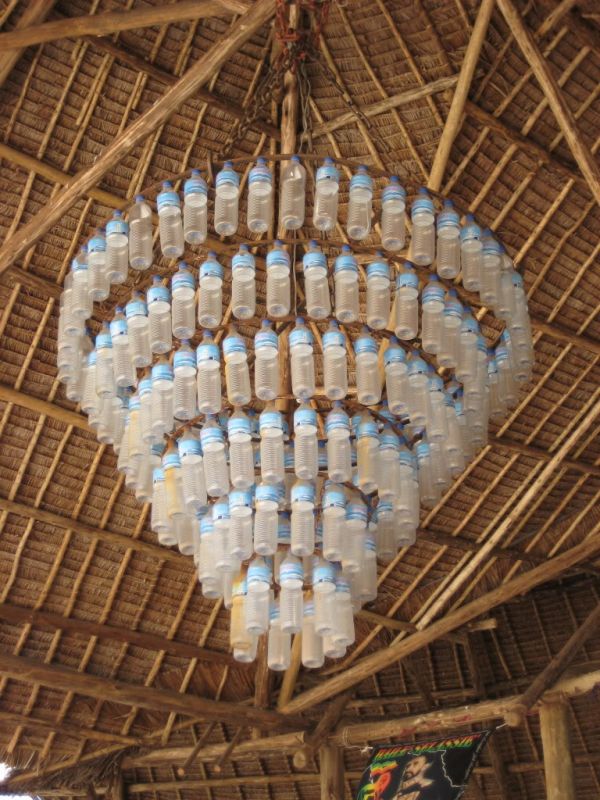 Plastic Bottle Chandelier
Eugenio Menjivar has started a designer line of lamps made from plastic bottles. The plastic bottle chandelier is a part of this designer line named Loto. The chandelier has been inspired from the beautiful and pristine looking lotus flower and looks exquisitely lovely. Plastic bottles that have been thrown in the trash bin can be recycled to make such a gorgeous arty chandelier. It will look great on a cozy living room or dining room ceiling.
Solar Powered Lantern
The plastic water bottle that is lying about can be quickly turned into beautiful lantern, powered by the sun. Buy a solar powered lantern that costs around $2 and then remove the top. Take an empty plastic water bottle and rub some bleach on it for keeping molds away. Place the lantern top on the bottom of the bottle and tie the strings above it so that it can be hanged. Now you can use it at any place you like.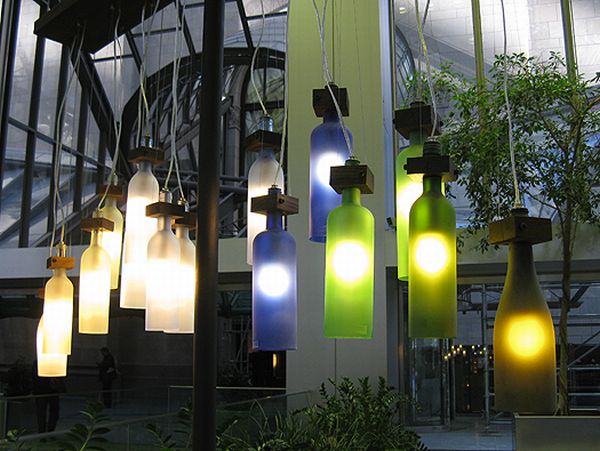 Bottle Lights
Do you want to do something new with the lighting pattern of your room? You may try the Bottle Lights. This concept has own several accolades for creative recycling. All you need to do is get empty bottles in different colors squashed and then fix the top end with LED modular lights
Bubble Chandelier
Souda is a company that designs various products. Folks at Souda have created the Bubble Chandelier from useless plastic bottles.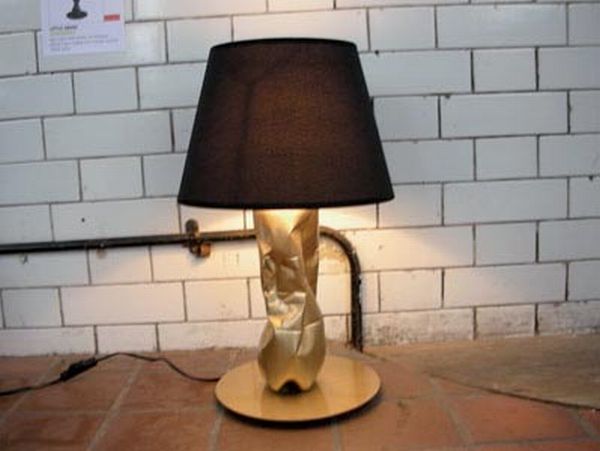 Crush Plastic Bottle Stand Lamp
These stand lamps have been a great hit ever since Studiomold made them. These can be used as the bedside table or even for the interior of a plush restaurant.