Do you love to play PC games during your leisure time? Well, action and adventure packed PC games are not only refreshing for our mind, but they also help us in gaining focus. Here are 6 most popular PC games that would certainly give you an adrenalin rush: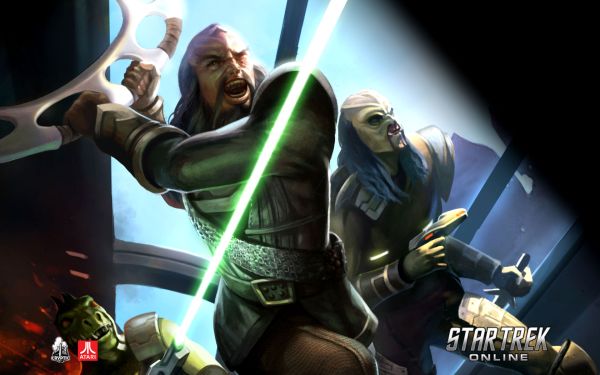 Star Trek
Have you liked the blockbuster movie 'Star Trek' (2009)? If yes then chance is big that you will like this exclusive PC game too. It is named after that movie and there are two characters in the game named 'Spock' and 'Kirk' (based on the roles played by Zachary Quinto and Chris Pine respectively in the movie). You can swap them during your play, equip them with weapons of your choice and unlock more weaponry as you go. 'Star Trek' can be played on Windows PC, PlayStation 3 and XBOX 360.
Watch Dogs
If you love open-world adventure game, the Watch Dogs is the perfect one for you. This video game is truly one-of-its-kind and just like Star Trek, you can play it on Windows PC, PlayStation 3 and XBOX 360. You can make use of your 'hacking' power in order to fulfill a number of missions in it.
Dead Space 3
'Dead Space' is an admired name among the avid gamers. It is a series of shooter video games and the Dead Space 3 is the newest addition to it. Brought out by Electronics Art, this third-person game is a true entertainment for adrenalin-junkies. You need Windows 7 or higher OS, 2.1 GHz processor, at least 10 GB space in the Hard Disk, 3D Graphics card and 4 GB RAM for enjoying the Dead Space 3 to the fullest.
Tomb Raider 5
Being an action-adventure PC game series, the Tomb Raider is quite popular among the young generation. We are talking here about the fifth version of the game, which can be played on Windows PC, XBOX 360 and PlayStation 3. Two most well-liked features of Tomb Raider 5 are its excellent graphics and amazing game play. You must have Windows XP OS, Core 2 Duo processor with 2.6 GHz speed, 12 GB space on your Hard Disk and 1 BG RAM for playing this game.
The Elder Scrolls Online
The Elder Scrolls Online is yet to be released in the market. But the unique feature of multi-player role playing has already made this video game a hot favorite of gamers. It is developed by the ZeniMax Online Studios and the demo version reveals that it has a storyline that revolves around the Tamriel continent and is linked to a number of other games.
Company of Heroes 2
As the name tells us, it is the second version of the highly accepted video game Company of Heroes that was launched in the year 2006. Based on the World War II, this real-time game is an ideal combination of tricks and strategies. It is published by SEGA and can be played only on Windows PC.