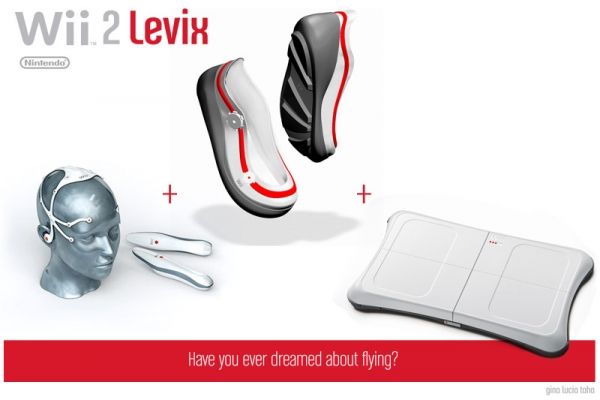 Foregoing the old school accessories like the Wii motion plus, Wii balance board, Wii wheel and the Wii zapper, Nintendo comes up with another innovative way to make that gaming experience more fundamentally realistic.


These levitating sneakers form a part of the gaming proposal for Nintendo Wii 2, which is the cutting edge successor and claims to be significantly more powerful than the Playstation 3 and XBox 360. These technical trainers will come as a separate accessory in the market.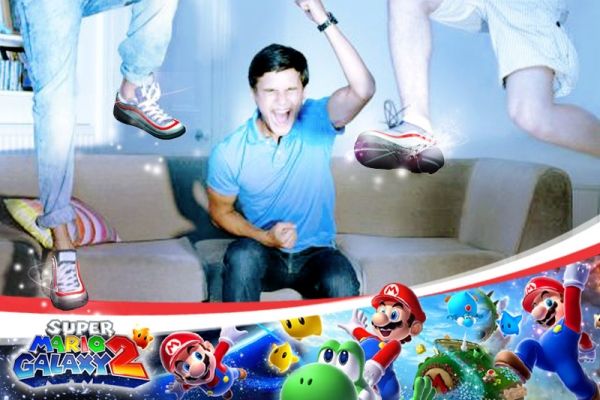 The back-scene technology is based on the existing technology used in the Maglev trains (Magnetic Levitation trains). It also soaks in the benefits of advancements in magnetic rubber technology. It comes with an attachment plate which will be electronically powered, with an LED display and internal magnets which oppose the magnets on the sneakers, thus creating the rugged 'elbow grease' experience. It has a universal size (courtesy to the smooth magnetic rubber, the body is made of) and can fit over the footwear of the gamers with ease. I guess Cinderella won't be the only one with the magical shoes!
Via: bodegastyling