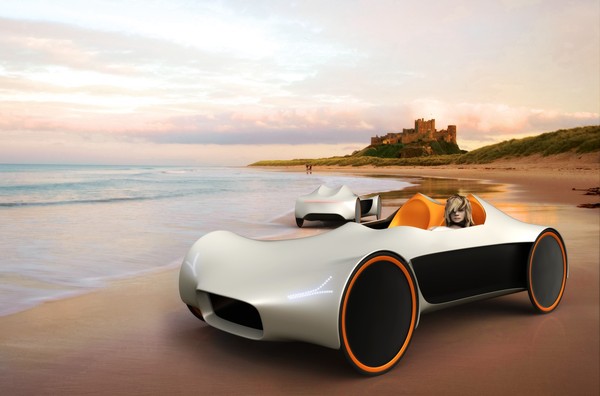 Gone are the days of the usual 4-seater vehicles. Almost every car manufacturer looks towards making a model which would be another run off the mil. However, Softshell Velomobile by Martin Miklica is different, if not completely out of the world.
Softshell, the car of the future has been conceptualized and stands to draw the attention of many. The car has been made out of materials which lend the vehicle a lightweight feel along with a steel base frame for extra strength. So, on the steel base frame, there is a network of plastic tubes crisscrossing the whole design. Based on these tubes, the designer has made use of two waterproof fabrics connected with buttons. The fabrics, velcro and zipper, give the car a very tent like structure, but end up making the coating very strong and waterproof, which was the main idea.
So, the best part about the car is how economical the automobile is in reality. Made in a very trendy, space-efficient way, the car has maximum space utility. The driver can store their personal belongings under the trunk. While the trunk can be used for storing purposes, the seat can be used for stowing luggage when not in use.
The automobile has been spelled out with such intricate planning and detailing that one would hardly have any reasons to find faults in the concept. Everyone is waiting with bated breath for the concept to be developed into a prototype so that it can be unleashed on the roads.
[Cheers Martin]