Have you ever imagined your master bedroom, kitchen wall or live-in area decorated with a royal look stone aura? Until the last few decades, it was impossible to think of stone look tiles. But today, the scenario is entirely different. Due to the continuous advancement of modern architecture, the practical implementation of stone-look in tiles is reaching a new height.
Types of stone-look tiles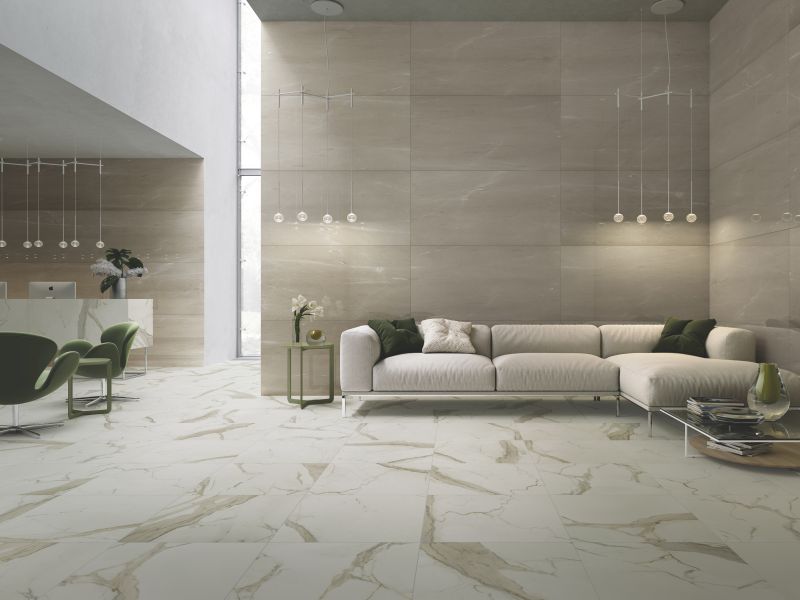 Choosing a tile to decorate your home doesn't mean just installation. It means giving a new and liveliest vibe to your place of peace. Therefore, while choosing tiles, you have to be very careful and precise in decisions. Numerous types of stone look tiles have been hopping in the market for a long time. Your work is to choose the perfect feature to give your floor an attractive visual outlook. The available options of stone effect tiles are given below:
1. Tile that looks like white marble
The porcelain stoneware reinterpreting the look of White marble is a great accomplishment of modern tile manufacturing techniques. This gorgeous stone effect tile comes in a big 20 square inches size, and the water absorption capacity is less 0.2%. Thus, it is more appropriate for high moisture places like the bathroom and swimming pool.
2. Marble-look flooring tiles
It is a polished marble-look tile that comes also in 24*24-inches. The light of marble-look tiles will bring a soft, vibrant atmosphere to your corners. So be it in floor, counter, wall or backsplash, it fits perfectly in all installations. But, of course, the cheerful bright color tiles are best for houses with a lot of sunlight.
3. Wide slate-effect stone tile
It is a porcelain stoneware tile with a complete modern stone touch. Solid scratches and light cloud effects distinguish the slate-effect tiles. These 120*120 large standard size tiles are most suitable for outdoor space, especially with possible heavy traffic. The inspired material transcends certain solidity with its monochromatic vibes.
4. Marble inspired stone effect tiles
It is the type of stone effect tile that is very rare and unique. The tiles are a blend of traditional and contemporary styles. This heritage style tile is a faithful recreation of ancient stones that emphasized a high technological effect, and therefore, provides an aesthetic view.
Whatever is your personal preference, this easy maintenance stone look tile brings a charming yet most sophisticated atmosphere to your setting area. Consequently, it is getting hugely accepted all over the world.
Article Submitted By Community Writer