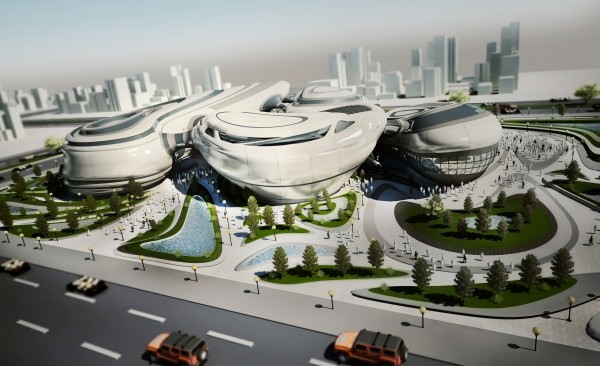 Islam Fikry Abbas has come up with the Space Race Museum, which could prove to be another architectural marvel. The designer from Port Said University, situated in Egypt, has crafted the museum keeping in mind the initial outer space exploration that took place during the Cold War era.
The structure will be an apt image, describing the race to triumph over the last frontier between the Soviet Union and United States of America. Abbas aimed to portray the political and technological conditions that existed during that period through this creation. He has tried to achieve it through his project in the form of spatial demarcation and architectural structures.
The design of the whole museum is exceptional as there is no clear demarcation between the ceiling and floors. They have been made to exist as a single and continuous body. Space Race Museum is eco-friendly and makes good use of wind turbines, photovoltaic cells and water recollection systems. Incorporation of such green features will help save our beautiful surrounding from the clutches of deterioration. The museum blends with its backdrop flawlessly, giving birth to a pleasant construction that exudes a wave of serenity.
Via: Evolo