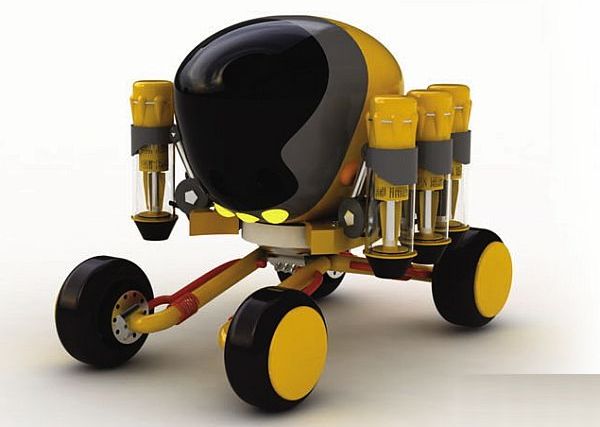 With streets buzzing with all kind of vehicles and people, they are bound to get dirty. Cleaning streets, and that too in way which make them shine like a star, can prove to be quite a tedious task. So many people will be required to brush each and every corner that too with the same enthusiasm and passion. Moreover, whatever cleaning function is performed on the street should be quick which will not block traffic or act as a hindrance. Keeping all these facts in mind, Milad Taleghani has designed a vehicle named Vacuum Truck that brings into use the Dyson Technology, which will do the needful in an organized manner.
The vehicle, which will be operated by a single person, will make the roads spotless through a sucking technique. This technique will suck all the dirt without much difficulty and won't consume much time as well. The truck comes embedded with vacuum cleaners that are connected to the vehicle through mechanical joints. These are further connected to pipes which make it easy to bend the vacuum cleaners at an angel for cleaning and sucking the dirt as the joints can move in a circular motion. The dirt collected is transferred to another container. The designing is such that the truck can enter the narrowest street and make them shine as well.
To keep all damages at bay while moving on potholed roads, snubbers are attached to the vehicle. They also maintain the speed at which the truck should move. Fuel pump makes the wheels churn which are connected to the engine through special rods. Because of these rods the height of the truck can be adjusted as per the requirement.
Vacuum Truck conceived by Milad pledges to keep the streets unsoiled that too without consuming much manpower.
[Cheers Milad]