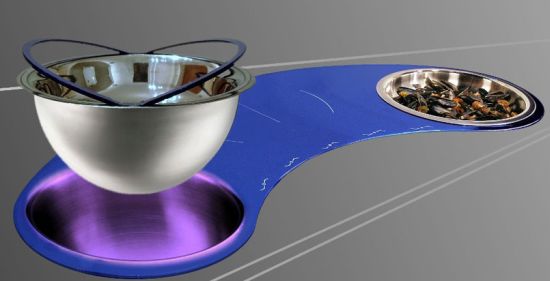 Designed to complement modern kitchens, the Build-in Surrounding Induction System by Stefano Rubertelli is one neat take on the design of induction systems. The prime focus of this new induction system is to work on the area where the pan is in contact with the induction surface, thereby making use of the total pan surface and utilizing the already efficient induction technology. The unique hemispherical shape of the pan is well suited for both small and large quantities of food. Since the level of the induction used is only up to the level of the food, a lot of energy is saved, which otherwise goes waste. The pot can be removed easily for cleaning purposes. The induction system comes with a touchscreen surface that takes your commands. The Surrounding Induction System comes complete with a Full Surface Flat Induction System with a range of selectable areas, which help cooks use cookware of different sizes and shapes.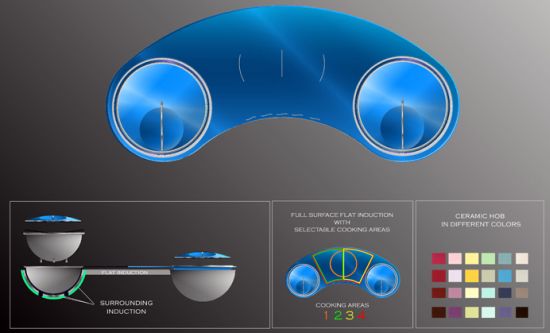 To top the functionality of the system, the ceramic surface of the cooking hob can be had in vibrant colors. Attention has been paid to every detail. Even the hob has been given a semi lunar shape that makes for a more ergonomic control of the cooking process.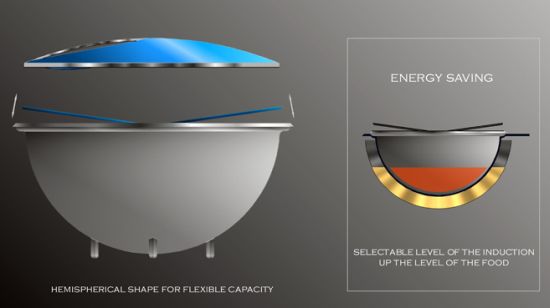 The combination shown here for the Surrounding Induction System is meant for a large family, but you have the option to go for different sizes and combination that best suit your cooking needs.
Via: RubertelliDesign