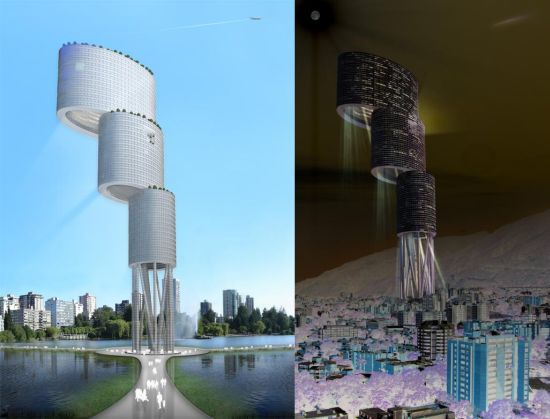 What may look like a reconfigured leaning tower of Piza with a death wish is actually a vertical city designed to become a mass housing block for residents of 23 De Enero Caracas, Venezuela to live and work in. Visualized by British architecture collective Desitecture, the 180-story building will improve the living standards of people residing in slums and also maintain the self-contained micro communities.

The tower comprises of three distinct cups supported by vertical and diagonal structural frame containing circulation and services. This framework supports the overlapping gardens and city farms. The tower façade is made of lightweight composite precast units which contain hollow structures with embedded micro turbines. These help generate wind energy that augments overall energy production through photovoltaic panels. The entire energy generation process gets a lift from the inner skin which helps in natural ventilation.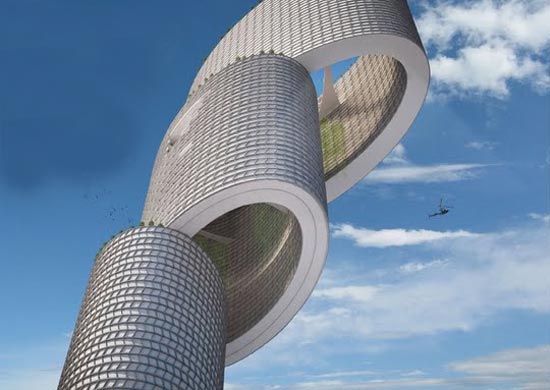 The cantilevered cup levels are dedicated to distinct user groups and would contain retail, hotel, apartments; or social housing, local administration and offices etc.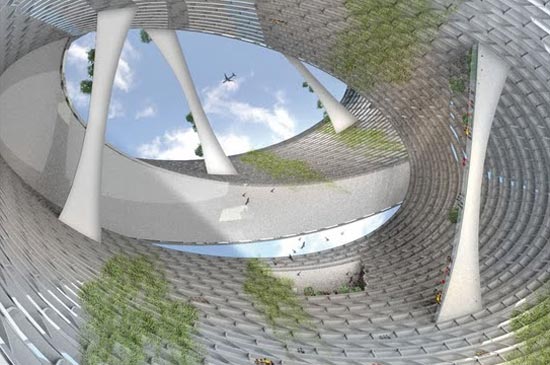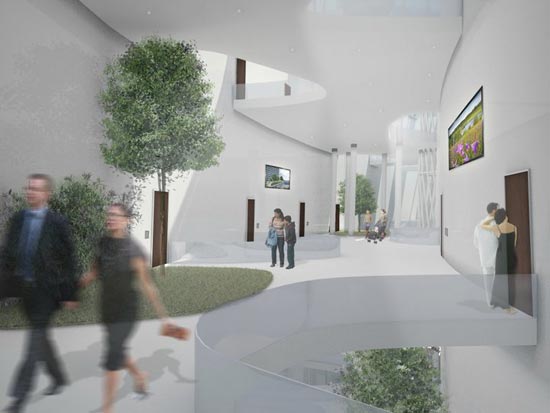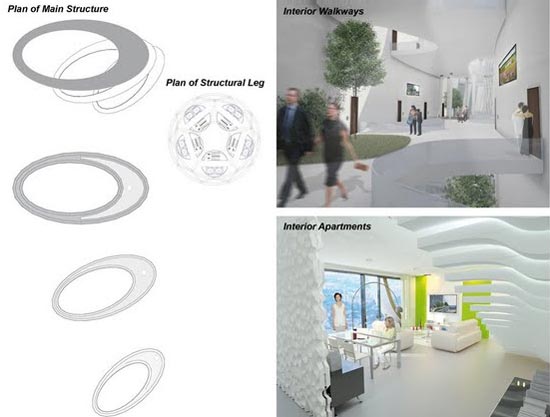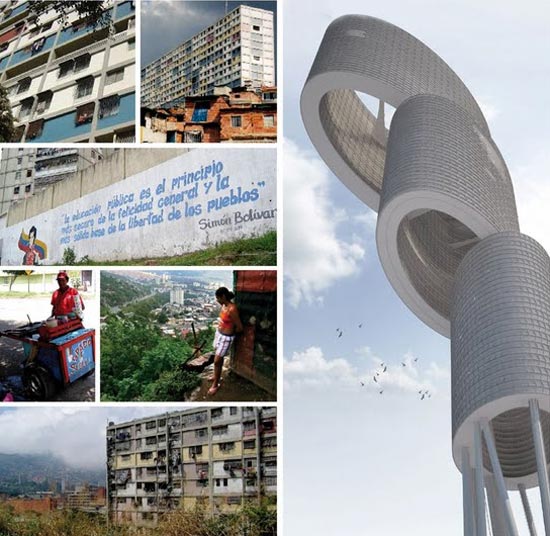 Via: Designboom