Smartphones have revolutionized the world. Especially the ones that belong to popular brands out there are almost flawless. In fact, they are so perfect that nowadays even smartphone developers are in a dilemma about the features they need to add to the new ones that they want to launch. Even if you ask anyone about the disadvantages of smartphones. Apart from talking about health risks, they might simply say that they are small. However, that's not a disadvantage anymore. In fact, using gadgets like Table Connect or Good Quality projectors you can easily take your smartphone to the bigger screen.
Read More: 15 – Nanoengineered gadgets to make the trend soon
Table Connect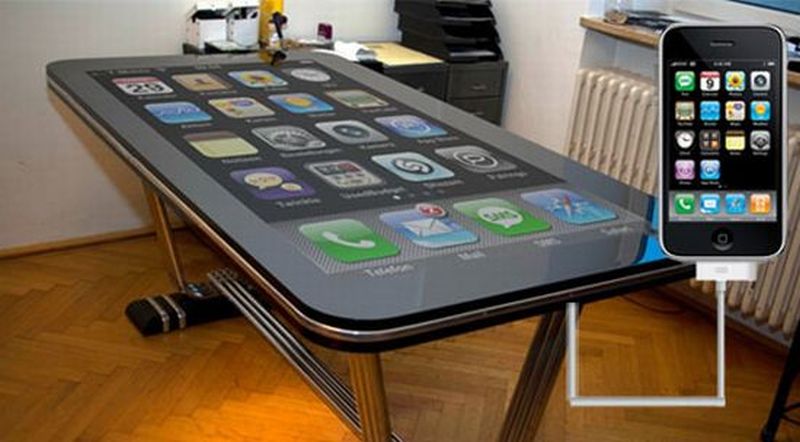 If you think that the touch-sensitive display of your iPhone is too small to access multimedia content, the "Table Connect" may provide a smart solution to your problem. The hi-tech furniture connects to your hot Apple handset through a 30-pin dock connector. Furthermore, Table Connect even turns its screen into a massive 58-inch multitouch surface to let you search and browse the data with ease while enjoying your cuppa coffee with family and friends. Projecting the multitouch screen onto its massive surface, the table allows complete control over your iPhone to get things going with minimum fuss.
Projectors that would take your cellphone to the big screen
Almost all of us heard of a projector. It is basically a device that can project an image or video onto any plain surface. The olden day projectors were bulky devices with fewer specifications. However, that's not the case with the more modern ones as they come with ultra-stylish designs. Furthermore, they also have a rather impressive list of features that will simply blow you away. By connecting to a gadget like one of these you can really take your phone to the big screen. So, here are some projectors that fall into that reiterate this very statement.
1. De-light: Mini LED Projector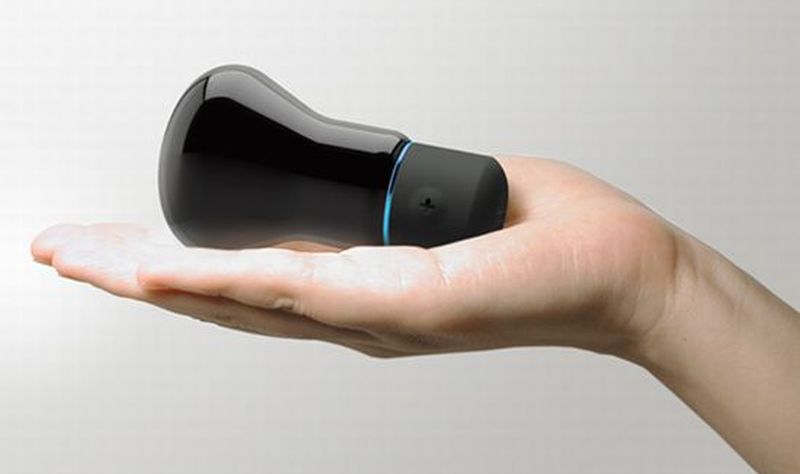 With the latest innovations in technology, modern devices are getting smaller day by day. And the De-light is the latest addition to the list of portable devices. Finished with hard plastic with soft rubber control on the rear stem, the De-light is a portable projector. It promises to enrich your mobile entertainment experience. In addition, the LED projector, coming in the shape of an electric bulb, is so small that it can easily fit in your hand and a pocket. With the mini device, users can enjoy group gaming and share photos and videos on their mobile sets. The ultra-mobile projector is definitely a creative and innovative invention in the field of gadgets.
2. Lum Portable Wireless Concept Projector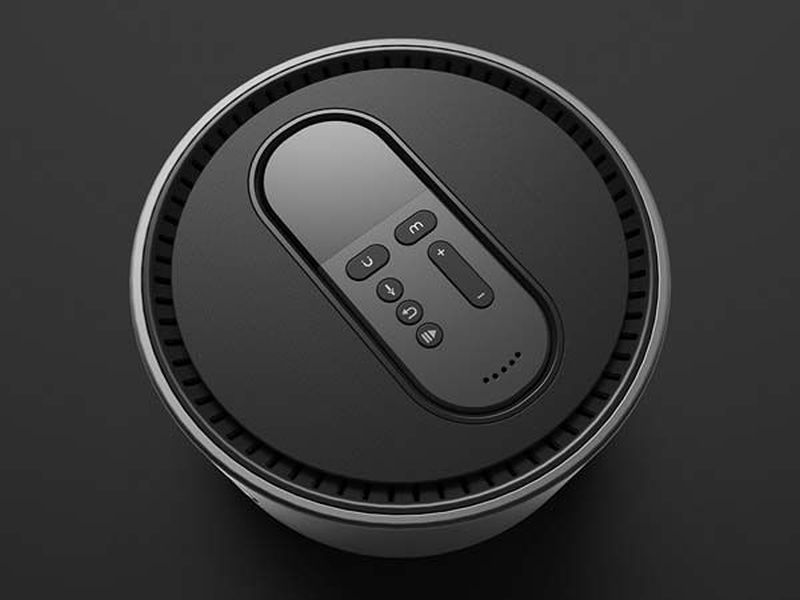 Featuring a radically gorgeous design, the LUM Wireless projector has been designed by Detroit based product designer Alexandra Sakalian. Even though it looks bigger than a compact projector, it is small enough for you to place it anywhere in your home. The design is made more modernistic with the cylindrical shape of the projector and the simple detailing on it.
The LUM projector uses Bluetooth to connect to devices like mobiles and tablets. However, its HDMI and USB ports allow it to be connected to a HDTV or any USB storage device. A remote controller also supports gesture control. Furthermore, an in-built battery can offer up to 4.5 hours charge for the projector. A charging station makes it easy to charge the projector on the go as well.
3. Optoma ML Concept Projector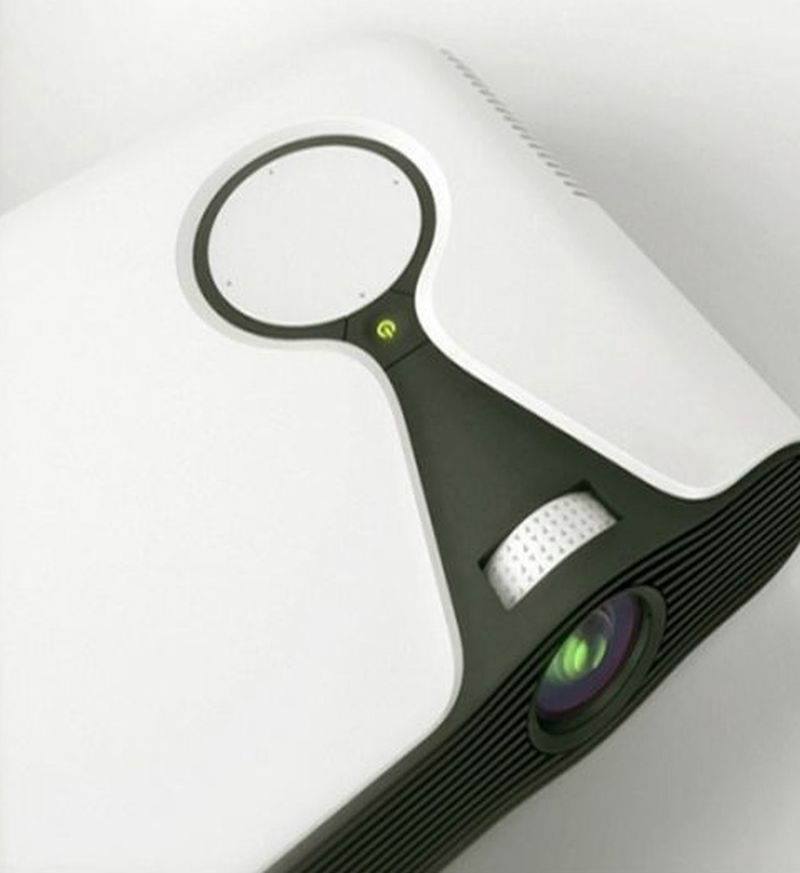 Designed by Jules Parmentier, the Optoma ML Concept Projector is a standalone LED projector that is designed specifically for schools. The projector features a media player, built in speakers and Microsoft Office Viewer. It also comes with a touch pad that reduces the need for a mouse to control presentations.
The use of Microsoft Office Viewer enables one to use the projector via a SD card without attaching it to a computer. Moreover, wireless connectivity allows one to use the Optomoa ML Concept Projector wirelessly via Bluetooth.
4. Portable Pen Concept Projector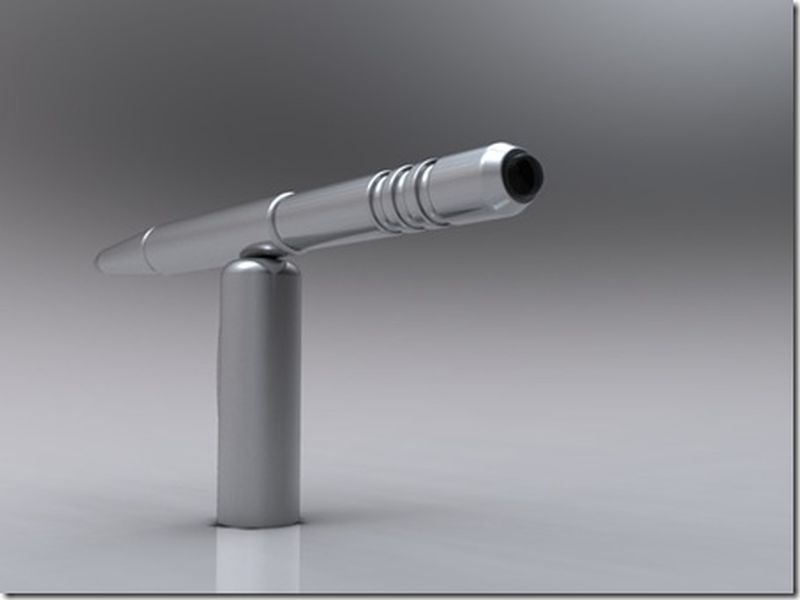 Designed by Edgar Navarro, the Portable Pen Concept Projector features an LED lamp that illuminates images on a surface. The LED lamp reduces the costs incurred by traditional projectors that rely on standard lamps which are quite expensive. The Portable Pen Concept Projector also features touch sensitive rings on its body. You can use these to adjust the focus and resolution of the image. The pen cap can also be removed and placed on a flat surface and function as an impromptu projection stand.
5. Nokia Pulse Concept Projector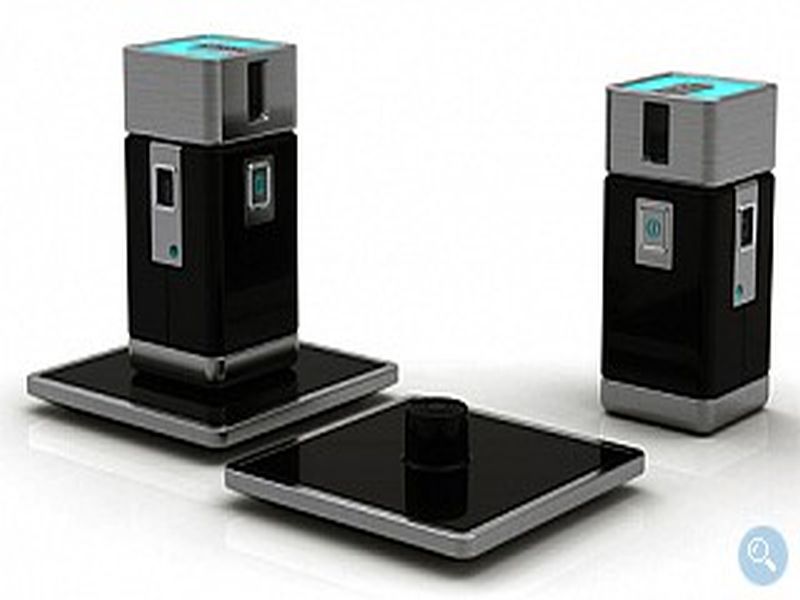 This concept projector doubles as a multimedia device, featuring an LED projector with a NXT Dolby sound speaker. Relying on Bluetooth connectivity and Pulse software, the projector can work well with cell phones. Other specifications include a contrast ratio of 1,500:1, resolution of 1280×768, 1000 lumens brightness, and LED technology. In addition, it can project images at 7.87 feet with ease.
6. Android Based Concept Projector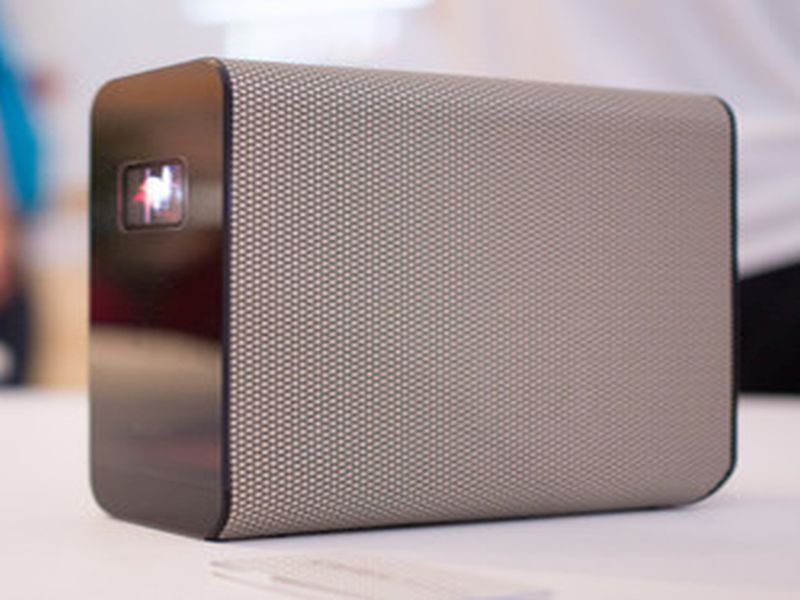 This android based concept projector was displayed by Sony recently and is capable of displaying large images albeit its small size which surpasses a toaster. The device comes with horizontal and vertical projection abilities and can throw images with great resolution and quality. It can also connect to the Android store and can be used to download applications and games like other android devices. It also features touch based control that allows one to control the projected image by directly pressing it.
7. Bleen 3D Concept Projector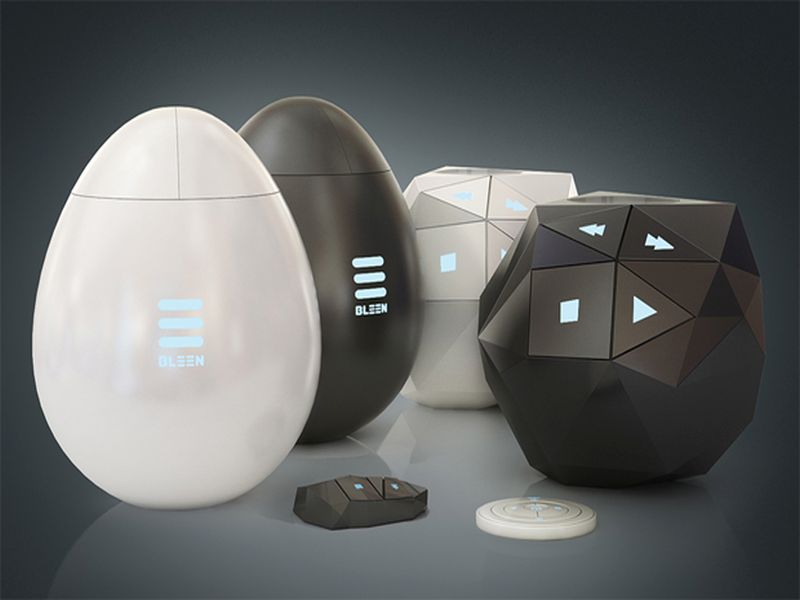 This projection system is capable of working without any glasses or auxiliary devices. It can operate well in daylight and darkness conditions and can project real time holograms of height up to 2.5 meters. The device also displays smooth motion and works with color images. New programs and applications related to the projector can also be downloaded from the internet store to which Bleen would be connected. 
8. Microvision SHOWWX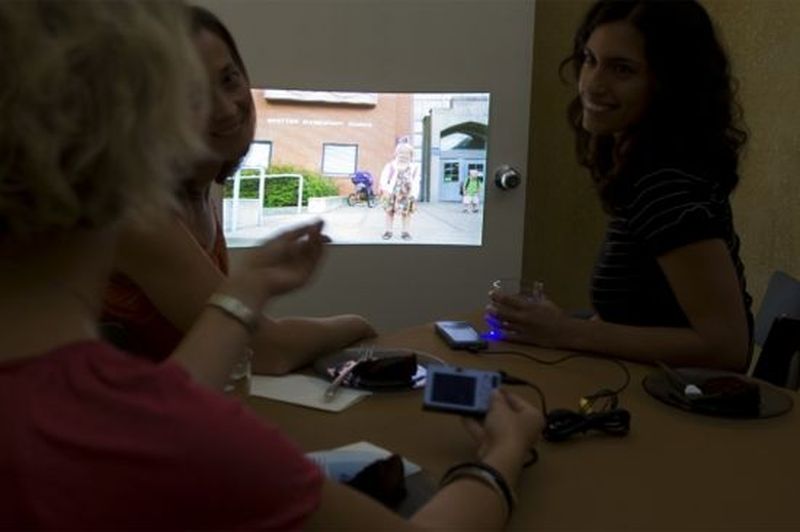 The SHOWWX from Microvision is a portable laser pico projector that connecting to your mobile phones, PDAs, PMPs, digital cameras, netbooks and laptops provides home-theater-sized WVGA (848×480 pixels) movie and photo viewing. Running on a rechargeable battery powered by PicoP display engine, the laser projector comes with a MEMS single scanning mirror to allow a viewing area of up to five meters. Measuring 14 x 60 x 118mm, about the size of a smartphone, the SHOWWX weighs just 122g and supports all the devices with video out capability.
Projectors and gadgets like Table Connect have become more advanced with time. Featuring impressive features like compactness, stylish looks and high end functionality, these projectors will be a dream come true for tech geeks.
Read More: Pocket-friendly home theater solutions