Size is the new trend. You just don't want the gadget to be useful, in addition, it should be small too. Nowadays, minimalism is the buzz word. These gadgets serve their purpose. Moreover, they don't occupy much space. Likewise, with reduced size, they are also more eco-friendly. Have a look at these fifteen amazing nano-engineered gadgets that will make you a Mr. Perfectionist on the go.
15 Coolest Nano-engineered gadgets
Nanotechnology or nanotech, the study of the controlling of matter on an atomic and molecular scale, has brought about a revolution in the field of science and technology, for it has the potential to create many new materials and devices with a vast range of applications, such as in medicine, electronics and energy production. Designers have taken a leaf from nanotech and have created gadgets that are worth appreciation, and here we have listed a few for your delight.
1. Sense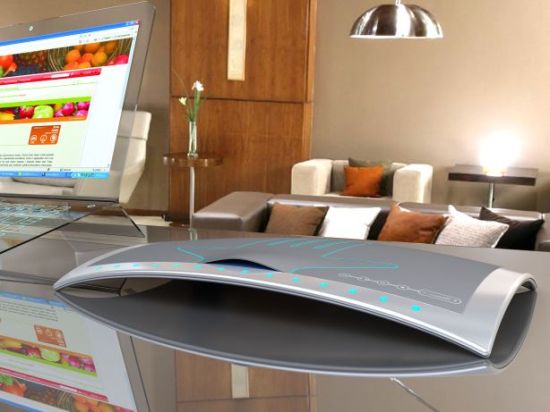 Envisioning a future where you could smell, touch and taste anything before buying or playing with it. Furthermore, CD&I Associates is set to evolve your net surfing and shopping habits or trends, allowing technology to build new interactive media which can be accessed anywhere, anytime. Designed as a part of "La Fin Du Design" Exhibition, the "Sense" is wireless device that allows consumers to have a closer approach with their favorite web sites, movies and games, creating a strong sensitive and more emotional connection between users and experiences. Read more
2. Electrolux Duo infuser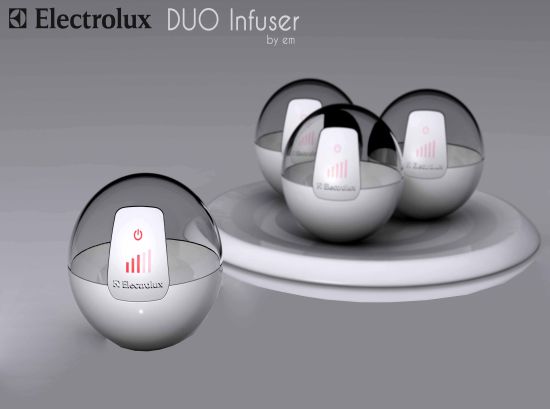 Introducing the new generation of tea infusers, Mexican designer Emma Moreno has come up with an innovative infuser entitled the "Duo" that uses nanotechnology for heating, giving an entirely new meaning to the traditional way of making tea. Moreover, the new infuser is simple to use, all you need to do is fill it up, turn it on and choose the heating level, and then put it into your cup where it heats up as soon as it gets in touch with hot water. Read more
3. AVA Bluetooth touch-phone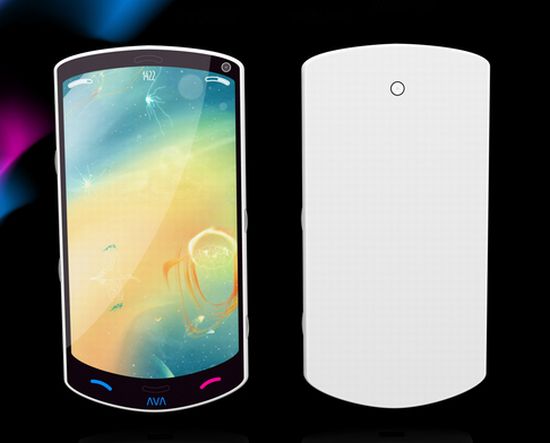 Taking the most out of a gadget used in day-to-day life, Uzbek designer Donnie Mamanov has come up with an innovative touch-phone that features dynamic nano technology to provide a functional platform to next-gen users. Featuring a semi rounded shape with glossy metallic finish, the concept phone measures 160mm in length and 60mm in width, with only 7mm thickness, presenting a slim and sleek device for the geeks. Read more
4. Self-Energy Converting Sunglasses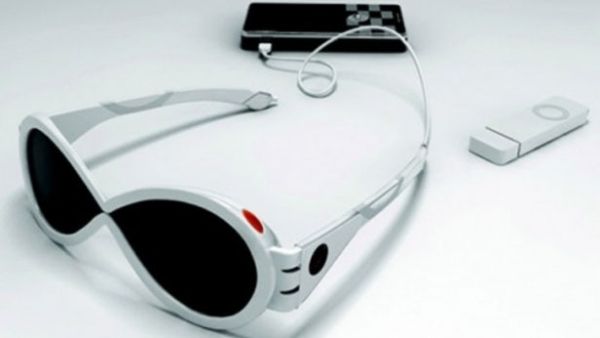 Designed by Hyun-Joong Kim and Kwang-Seok Jeong, the SIG or 'Self-Energy Converting Sunglasses' is the latest innovative device for powering your gadgets. Equally important, the multifunctional sunglasses come with dye solar cells, used with nanotechnology, lenses that turns sun rays into electrical energy, which is good enough to power all sort of small gadgets. Read more
5. Morph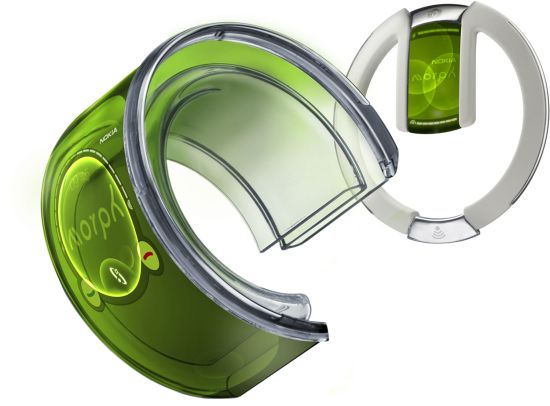 Morph is a concept that demonstrates how future mobile devices might be stretchable and flexible, allowing the user to transform their mobile device into radically different shapes. So basically you can change it in to a circle, a sphere and maybe even a cone to put your ice cream in! Read more

6. RFID Tags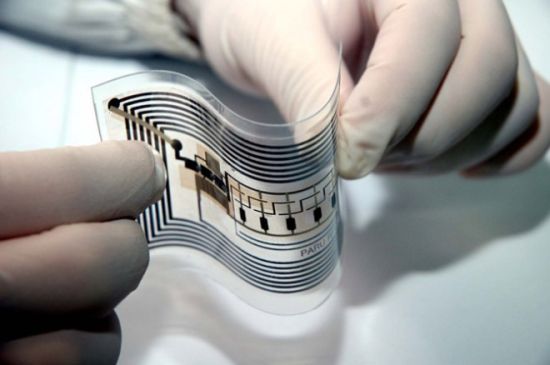 Researchers from Sunchon National University in Suncheon, South Korea, and Rice University in Houston have built a radio frequency identification tag that can be printed directly onto cereal boxes and potato chip bags. Moreover, the tag uses ink laced with carbon nanotubes to print electronics on paper or plastic that could instantly transmit information about a cart full of groceries. Read more
7. Cowbell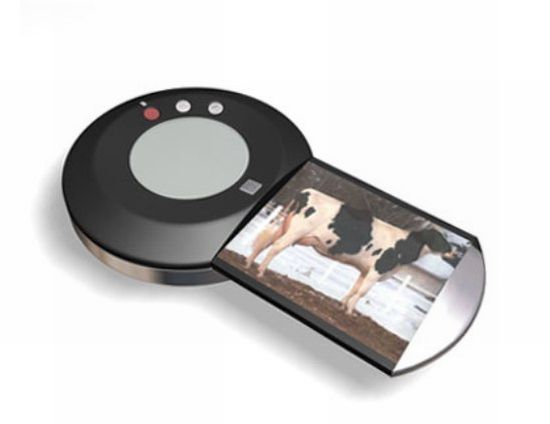 In comes Cowbell, a monitoring device, and you realize how simple it is to record key data points of your livestock. The device tracks and offers vital information on the body temperature, heat cycle, and feed intake of the animal. In addition to this, it can also be used as a video camera to capture visual data of cattle. Read more
8. Nanobot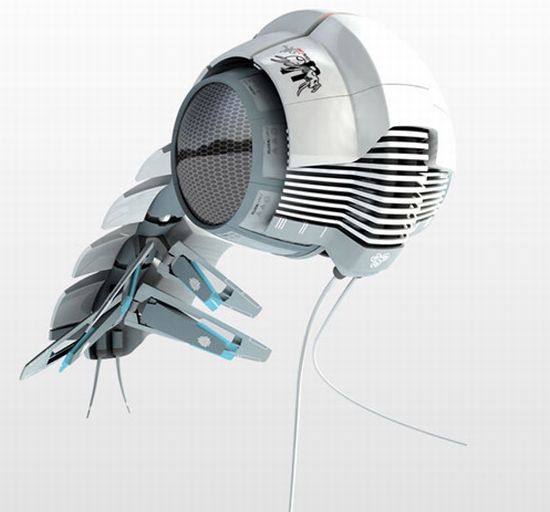 The Nanobot was developed within the scope of the concept-movie project "Fluxion" for Michael Bamber. In his science fiction vision the Nanobots appear for the first time in the middle of the 21st century and are used in the medical area and in the armed forces. Read more
9. Statement loudspeakers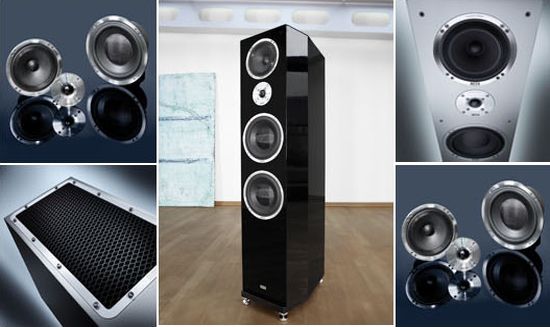 German speaker company Heco has unveiled its new floorstanding design, the Statement. The new 3-way floorstanding reflex bass speaker system is being claimed by the company to be the best of over 50 years experience in loudspeaker design. Don't worry! They are not that expensive at £3000 for a pair. Standing 1.23m tall and weighing 43kg a piece, the new top Heco model combine a hexagonal cabinet profile with advanced driver design and layout. Read more
10. Color-Shifting Contact Lenses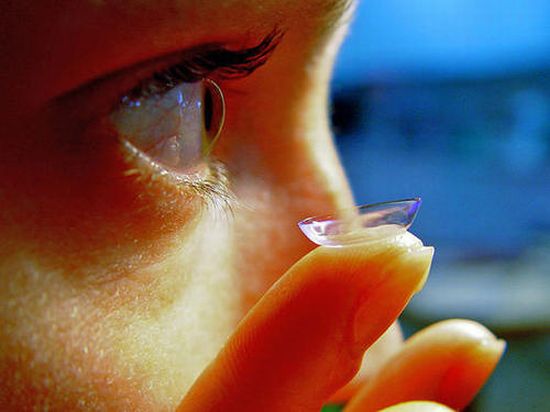 Diabetics are saddled with the unenviable task of checking their blood sugar levels constantly. But a new non-invasive technology lets diabetics keep tabs on their glucose levels with contact lenses that change colors as their blood sugar rises and falls. Read more
11. Fish Finder: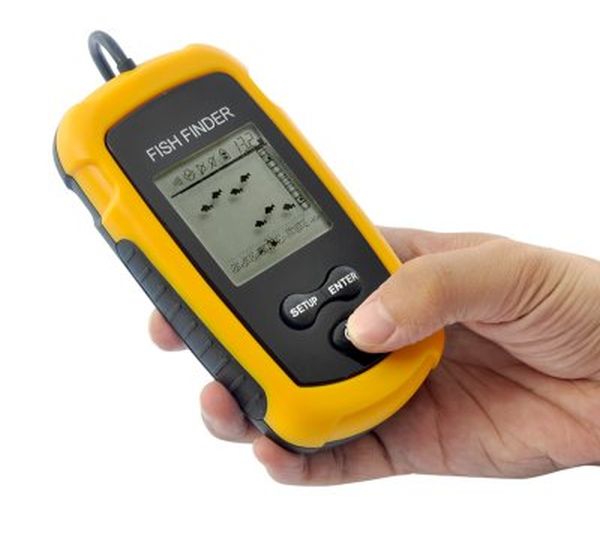 Thinking about having an outing at the river side? Now you don't have to wait spending hours of time looking for the right spot. The Fish Finder locator is a helpful gadget that works on sonar technology. In addition, it sends sound wave signals to the device giving exact location, structure details, composition as well as its depth below to help you decide where to drop your bait to catch the best fish. The gadget is very simple to use for amateurs and professionals alike. It comes with a nine-meter cable and a sonar sensor.
12. Jorno Portable Bluetooth Keyboard: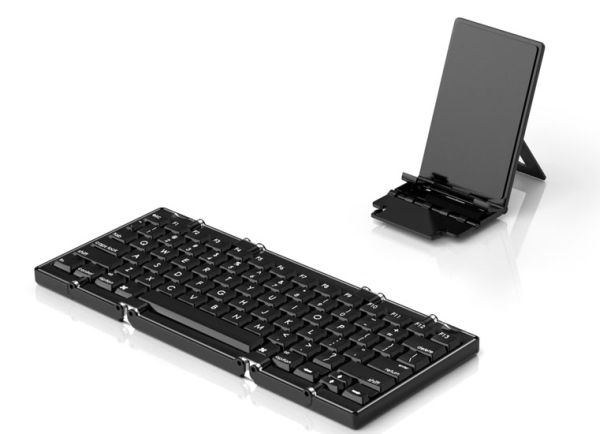 Mobilephones are increasingly powerful and easily able to handle word processing. The new portable Bluetooth keyboard from Jorno is a unique folding keyboard that makes typing on iPhones, iPads and android devices more easy and productive as well. Moreover, it comes with 5-way fold helpful to carry in your pocket. In addition, it connects wirelessly to mobile devices including desktops and tablets so as to carry and keep your keyboard anywhere at ease.
13. Pebble Smartstick Charger: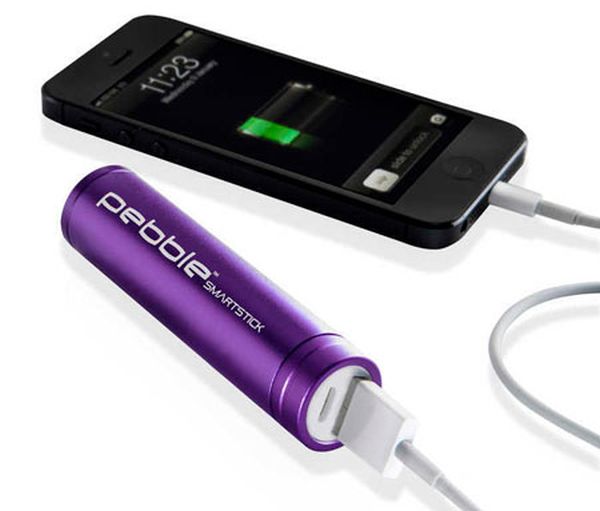 You never know when your battery will need a backup. This Pebble Smartstick Charger is lightweight and small emergency battery pack charger very useful gadget especially when you are away from mains power supply. Moreover, this portable charger will charge your mobile devices that use mini or macro USB on the go. In addition to this, it comes with four connectors compatible with all major brands like Samsung, Nokia, HTC, iPhones, iPads etc.
14. Smart Phone Projector: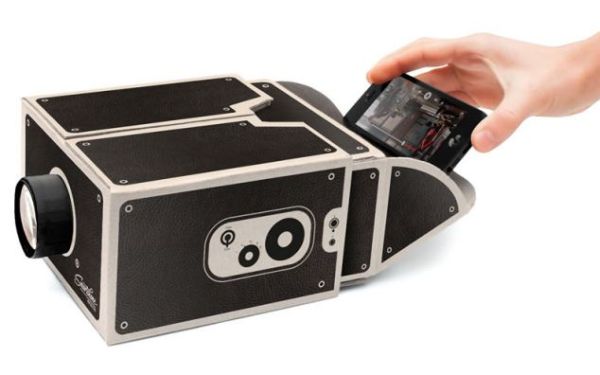 Mobile phones have been commonly and greatly used to record videos and take photographs. Now you can enjoy all those viral videos and memorable moments without crowding around your tiny Smartphone by using this Smart Phone Projector. Furthermore, the smart phone projector lets you display the footage on any surface. This modern technology has a vintage feel is made up of cardboard.  It has 10x magnifying lens to increase the video size to give much better viewing experience anywhere at your ease and comfort.
15. Wireless Touch Speakers: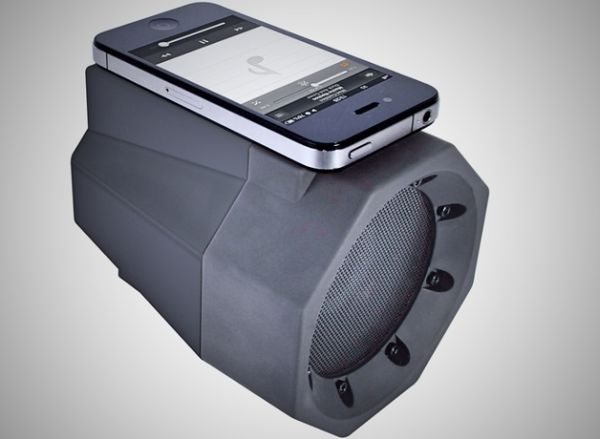 When you're too busy and got trapped in many wires, now is the time to bring some music into the atmosphere. These wireless touch speakers will help you overcome the pain by giving you some relaxation and peace of mind. Consequently, it is one of the very first devices that have used wireless NFA (Near Field Audio) technology, which is compatible with most of the androids and other phones. Just keep your mobile device on the top of these wireless touch speakers and feel the magic as these speakers uses your device frequency to amplify the sound promptly without any extra fuss.
Read More: