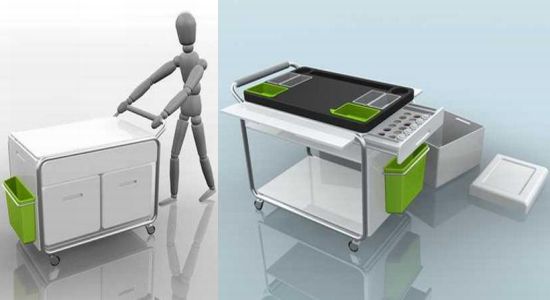 With luxury homes turning into small apartments due to rapid growth in urban population in recent times, demand of portable and multifunctional gadgets has been on the rise. Defining the universal problem, the 2 Person Cooking Space by Tommy Chen is an innovative solution for compact urban homes. Featuring several concealed slots and storage containers, the flexible unit comes with two main storage boxes that can also be used as seats for dining, apart from accumulating crockery. While separate storage space in an internal drawer provides ample space for other stuff.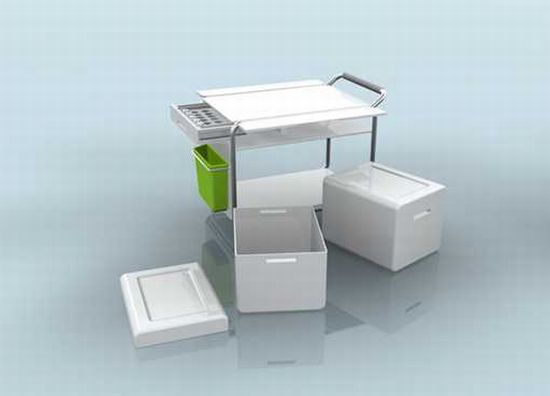 Design Status:
As for now the 2 Person Cooking Space is just a concept kitchen unit that with its flexible and multifunctional features can soon make its way to the modern or urban homes.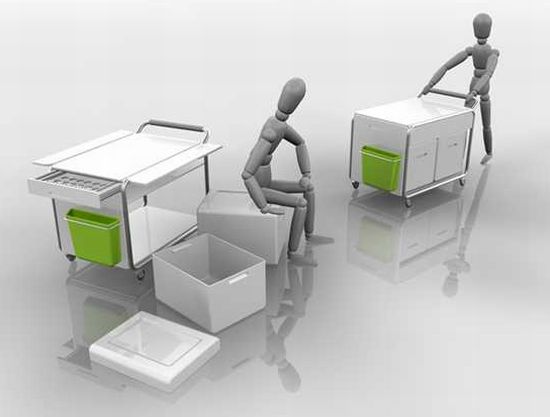 Usability:
The 2 Person Cooking Space not just fulfills most of the requirements of a modern kitchen within a limited space but it can also be wheeled from kitchen to dining or bedroom without dirtying extra dishware for food supplies. It's simply a dream kitchen, for students as well as couples.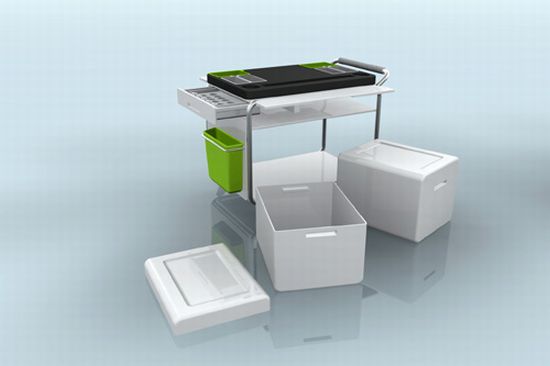 Via: Thedesignermagazine
Designer:
Tommy Chen is a recent industrial design graduate from the Design of School of Southern Yangtze University, Wuxi, China.