The font, acting as an element of the company's style, has a strong association with the products sold. With the help of the writing style's distinctive features, buyers may immediately form an opinion about the company as a whole.
After conducting a number of studies in the field of psychology, it was found out that the font can influence the mood of a person who sees it directly. Even the same exact words have different emotional coloring, based on the font style of the writing.
It's important to take into account the characteristics of potential buyers and choose a font that will be positively and effectively perceived by customers. Light playful letters on the advertising sign will actively win over an audience of children, but this style is inappropriate for attracting corporate business partners. In this article, we'll tell you about monospaced fonts, high-quality font packs, including their application, and offer the top 7 options for your own designs!
What Is a Monospaced Font and Where Is It Used?
A monospaced font is a type of font that adheres to a fixed width of characters while using the same amount of horizontal space for each letter. Due to this distinction, the font looks stricter rather than creative. Many designers underestimate the potential of these fonts, but when using them correctly, such a variant can diversify your design project and add uniqueness to it.
Monospaced fonts are widely used in HTML programming. They look neat, so they help programmers avoid errors while creating codes.
Since most monospaced fonts usually have a simplified look, designers try to avoid them in their work. However, disproportionate fonts can be perfectly integrated into various projects:
the correct monospaced font is perfect for working with the logo and branding, depending on the company's industry
a disproportionate font is an ideal option for web applications and dashboard design
Graphic designers like to use monospaced fonts unexpectedly and in a set of smaller texts. In fact, this is a great trend, because although such fonts are usually associated with programming and computers, in contrast with other objects, they can enliven a project very much.
Reasons Why You Should Definitely Use Monospaced Fonts
Despite the fact that thesefonts are unusual and many designers are afraid to use them, this option may become a new trend in your work. Standard fonts are terribly boring and it's now increasingly difficult to create something original.
As a rule, most of them bring melancholy and despondency not only to users but also to web designers. In this case, it's not even worth talking about increasing brand awareness or increasing sales!
Non-standard fonts in this case are more expressive, and besides, there are an order of magnitude more of them, so there's plenty to choose from. And yet, the font is an integral part of the brand, so every company strives to use it more often.
Best Monospaced Fonts
Here's a list of the best monospaced fontsthat are available on the Internet:
Aurora Monospaced Serif Font
Pluviophile Serif Monospaced Font
Clinomania Serif Monospaced Font
Destiny Monospaced Serif Font
Space Mono
VT323
Courier Prime
The vast majority of monospaced fonts are proportional and provide a different amount of horizontal space for each letter. Initially, these fonts were developed for typewriters and other printing machines.
When typewriters capable of proportional letters were invented, monospaced fonts became an anomaly for nostalgic and aesthetic reasons. However, they were revived with the advent of early computers. Nowadays, designers choose monospaced fonts when they want to give a retro look to a text or inscription.
Below,you will find a detailed overview of both free monospaced fonts and paid options. All of them are unique, which makes it possible to use these variants to design projects with different themes.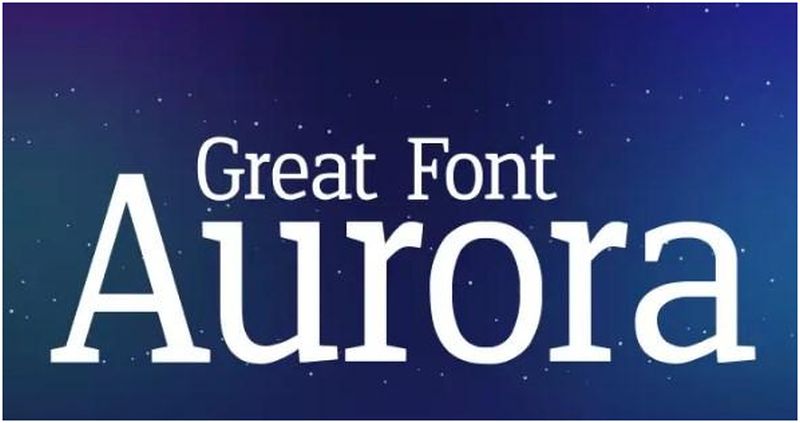 The font has monospaced serifs, which makes it universal. Serif fonts can look authoritative and  professional, and demonstrate the importance of history or experience. They also have real functional significance — in addition to an attractive appearance, they often provide greater legibility for small text. That's why the scope of their application in design is extensive.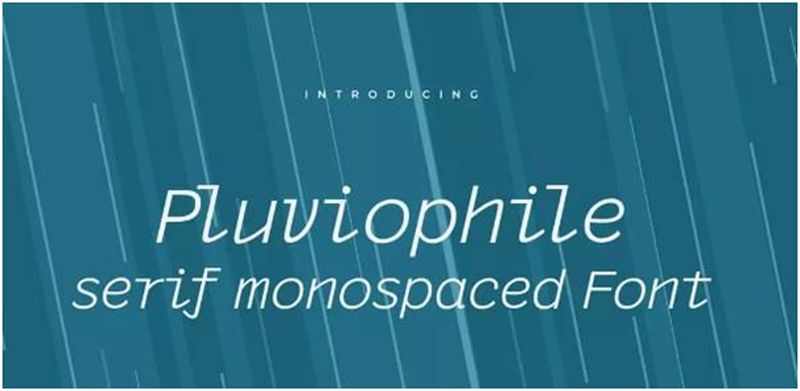 Unique serifs expand the scope of application, opening the way for creative designers. This element plays an important role in this font, adding elegance and style to headings and paragraphs. The tall and narrow design of the letters makes Pluviophile Serif Monospaced font a perfect choice for creating titles for posters and banners in a minimalist style.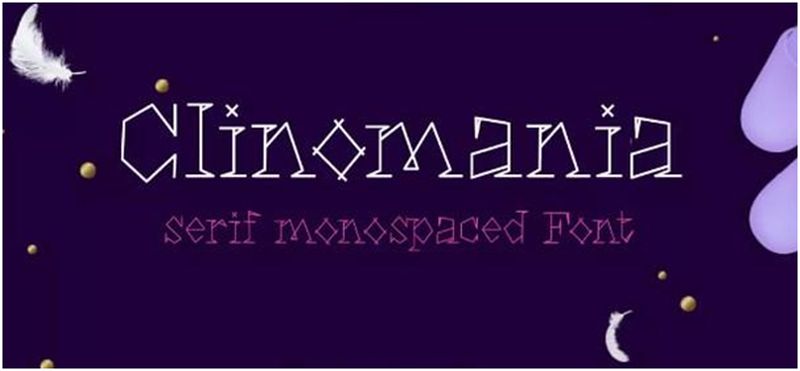 Sloppy letters with serifs of different shapes are suitable for those who want to stand out in the market and create a brand or product that is as different as possible from others. Such a design will definitely catch the users' eye, and possibly make them new customers or subscribers!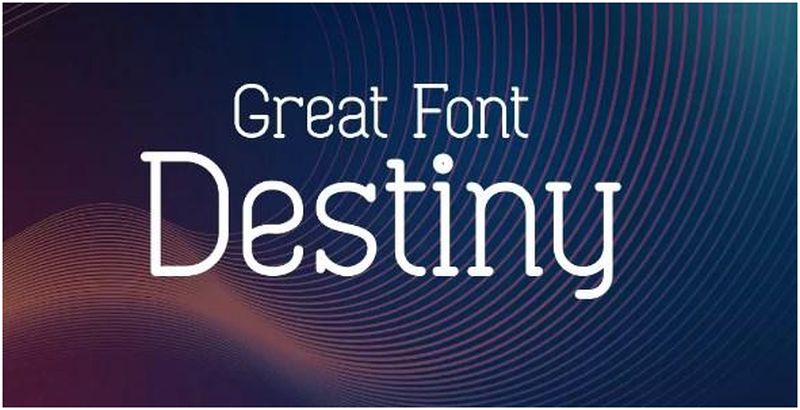 Such a gentle option for the airy design of pages!
The font doesn't make the overall design heavier, but only becomes an additional highlight. Light serifs allow moving away from the standards, which often become the main reason for the appearance of equally boring and uninteresting designs.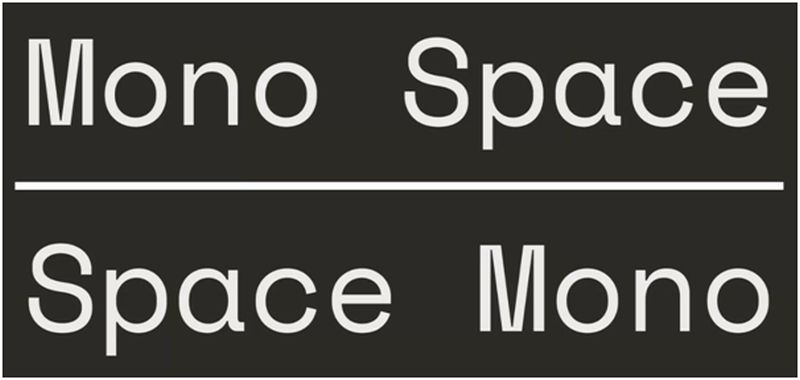 Space Mono is an original fixed-width font family developed by Colophon Foundry. It supports a set of Latin extended glyphs, which allows you to enter a set of text for English and other Western European languages.
Designed for editorial use in headlines and font demonstrations, letterforms infuse geometric underpinnings and grotesque details with qualities often found in 1960s headline fonts, many of which have since been used in science fiction films, television, and literature.

The nostalgic font completely copies the characters of the DEC VT320 text machine. As a result, unusual works are obtained, the appearance and design of which applies to everyone looking into the past.

Here is a traditional option, ideal for any decoration. The Gothic style looks great for both titles and paragraphs.
Conclusion
Typography is one of the most difficult and annoying areas for many web designers. However, you shouldn't be afraid of this because you need to accept your incompetence and try to fill in the gaps in the knowledge of this important area.
After all, without competent text content in the right font style, even the most beautiful picture will not be able to save your layout and make its visualization as profitable as possible. iOS or Windows monospaced fonts will become a universal tool for any designer who wants to create something original and aesthetic!
Article Submitted By Community Writer