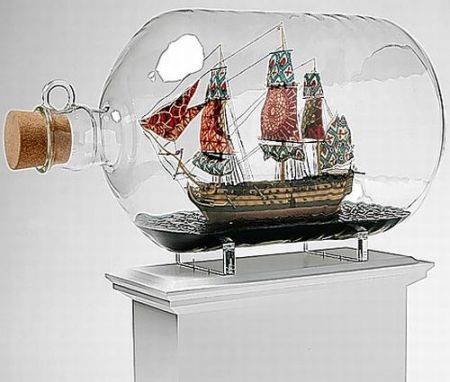 The battle for Trafalgar Square's fourth plinth has begun.
Trafalgar Square was designed in 1838 as London's first public square and named after Nelson's 1805 victory over the French and Spanish fleets, in which he lost his life.
A permanent King William IV statue was intended for the fourth plinth but a lack of funds meant it remained empty. Experts gave up trying to find a permanent fixture for it in the early 1990s, because no-one could agree on what was appropriate.
In 2003, London mayor Ken Livingstone backed plans for the plinth to be used as an ever-changing artwork display. The idea now is to let the public decide what they want to be put up. In the fray are six sculptors. You can see above Yinka Shonibare's sculpture which is a scale replica of Nelson's ship, HMS Victory, in a giant glass bottle.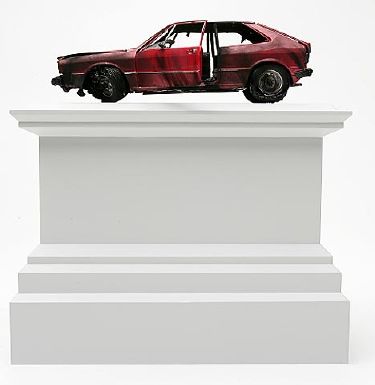 Jeremy Deller's The Spoils of War depicts the remains of a civilian vehicle destroyed in Iraq.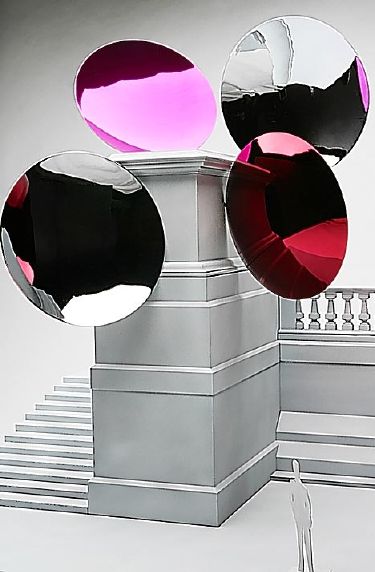 Anish Kapoor's Sky Plinth is five concave mirrors cantilevering off the plinth "displaying" the clouds.

Tracey Emin said her sculpture of a small group of meerkats symbolizes unity and safety.
Anthony Gormley wants to ask members of the public to stand on the plinth for an hour each to occupy it for constantly for 12 months.
Bob and Roberta Smith's wind and solar-powered creation sends the message, make art not war.