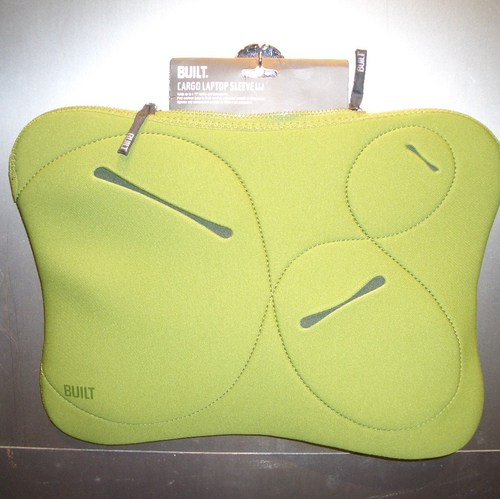 Built NY, a household name in neoprene sleeves and laptop-cases, recently unveiled its latest range of products for the current year at the CES show. The range boasts of cases to protect your precious laptop, especially when on the move. The cases themselves are modern and abysmally attractive.
Laptops varying in size between 12 and 17-inches can nestle snugly in these cases. While the main biggest compartment houses the laptop, two other smaller compartments come in handy to store accessories (mouse etc.). The lightweight neoprene makes sure that the case doesn't get too heavy to carry, while the breathable air-mesh keeps the laptop cool and safe, while at the same time not allowing moisture to get to it. The backpack is available in two color — black and olive. Black is always better for official purposes.

However, I like the olive one a lot. As you can see above, it's cheery, bright and playful. Go for it, if you are young and are confident to sport funky stuff. But, that's not all!
The latest array of products also includes 'Peanut' — a small USB stick holder and the Laptop Porter. Gadget lovers are going to fall for the Cargo Laptop Sleeve, which happens to be a protector for your valuable notebook and also sports three smaller pockets for your cellphone, iPod or MP3 Players. Now, you can carry around all your techno-buddies in one compact case.
Source: Pocket-Lint